She has and is still struggling in life, her only emotional abode is her kids. India's First international Trans Beauty Queen, Naaz Joshi has won seven International crowns, and has become a brand! A trans rights activist, motivational speaker, and a supermodel from the trans community, Naaz who recently won the Empress Earth 2021, vents out that the Indian media does not give as much coverage and importance to the LGBTQ community as it should. In an exclusive interview, Naaz Joshi told me that "equality shall come when the media writes about our achievements, let the world know where our community has reached today."
You have won a number of titles for India but in an interview earlier, you stated that "my own community doesn't recognize me". Has that waivered even slightly?
Yes, after winning Empress Earth, I saw pages who work from the community wrote about me and invited me to join their live sessions. The media is paying me attention in wake of pride month, I am not sure if it was not a pride month then I will get so much mileage. There are many media houses that refuse to write my story thinking it's a personal gain to me.
I believe writing about me will tell people that transgenders in India today are walking the ramp and wearing red carpet evening gowns. It can change a lot of people's minds. Maybe the way I was not loved by my family, others may get love from their families.
More and more people are opening up about their sexuality and choices today but how long will it take for the phobics to understand? Do you think the scenario will ever change in a "society" like ours?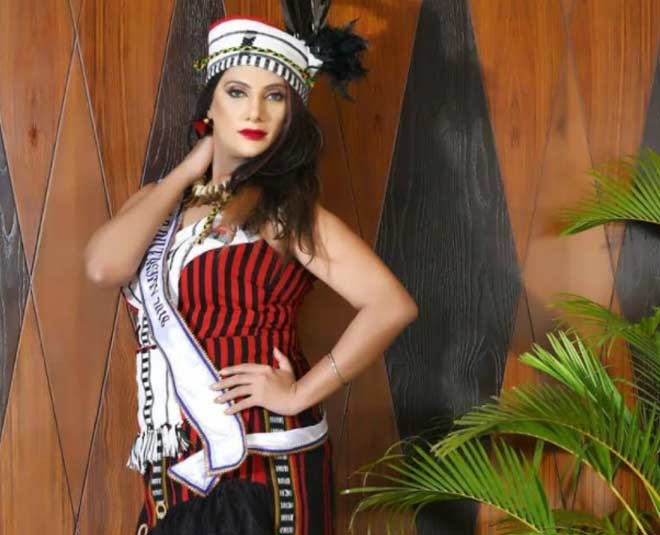 The scenario will change, it takes time to implement any changes. 10 years ago I was the only trans model, today every trans girl wants to be a model. They are looking for other jobs apart from begging, clapping or prostitution all that transphobic people need to understand is we are equal. This equality shall come when the media writes about our achievements, let the world know where our community has reached today.
Example sati pratha, untouchables, getting freedom, parda system-- all didn't happen overnight, it took a lot of time to bring them to an end. So every movement takes time for implementation. I am happy at least people are talking about it.
Has the beauty pageant platform truly been helpful in giving power to your voice? What more can be and should be done so that the world takes the LGBTQ community seriously?
Yes, today whatever I am, I am because of pageantry. We should provide skill training to ensure that they get 9 to 5 jobs. I would like the government to take initiative to give jobs to the community. Trans people can be good bouncers, good caretakers, good chefs, good designers and make-up artists! All they need is opportunity.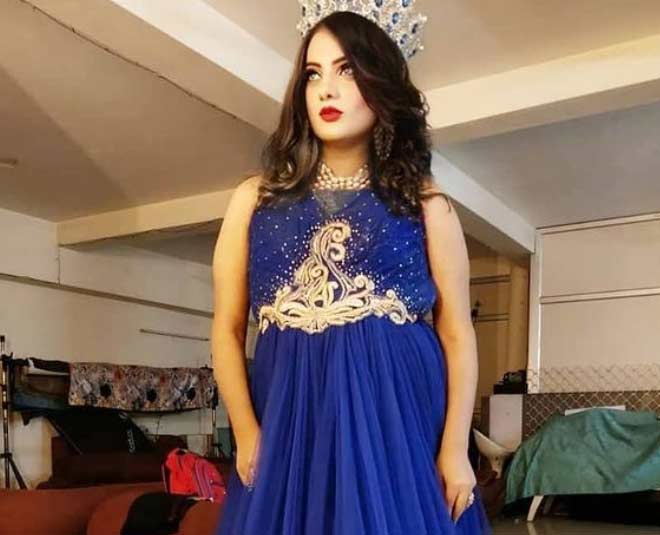 Media should hire more transgender anchors, like in South India we have Padmini Prakash. Why we don't have any in north India? In South India, there is Anjali Ameer who is a Tollywood actress. I believe that South India has much lesser trans phobics.
You have had a tough journey so far but what truly kept you afloat?
Meditation, I believe a person who meditates becomes emotionally independent. Meditation gives you positive energy, spirituality gives you the power to believe in God. I don't have anyone apart from God in my life and my little daughter. My life has been worse than an animal, I faced verbal and physical abuse. I was locked in a room for days. Many times I have been badly injured. No one came to my rescue. Many times I felt like committing suicide but my positive approach to life stopped me from doing so.
When we are different from the rat race, called the black sheep, the weird one, paving our own path... many say that we "need help", should it not be the other way around?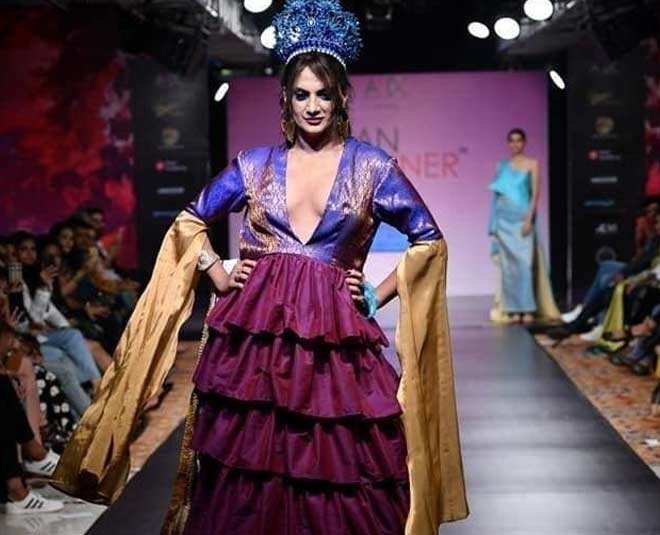 Our community needs help because we as kids don't go to schools or our parents throw us out, I believe that God helps those who help themselves, the community should make efforts and the society should encourage them and make them feel that they are part of it. How many renowned media houses are ready to write about me?
Don't you think I need help from the press? To date, no electronic media has covered my success. How will I get empowered? If I don't get empowered how am I supposed to empower others in my society? Why will other girls go for beauty pageants from my community? Why there is a difference between Adeline Castelino and Naaz Joshi?
Don't Miss: #PrideMonth Special: The Story Of Zoya Thomas Lobo - India's First Transwoman Photojournalist
How has life been as a single mom?
Wonderful. The only true love I found is in my kid. Kids bring smiles to us. I will encourage every trans or single person to adopt a child. My child is well accepted in my family by everyone. So even if I die tomorrow I m very much confident my daughter shall be well taken care of. I don't have a life partner as every man thinks what his friends will say if he is with me. I hope one day all trans women can get married.
Don't Miss: If A Man Wants To Be A Queen, Let Him Be One!
Key things you are hell bent on teaching your kids?
Respect all genders
Self defence
Love for all
Never say die
Try and try again
Start afresh
And voice out for everyone who is in trouble
Naaz' Message For HZ Readers
Give respect and take respect. Happy pride month. We have not arrived from Jupiter. We are not aliens, we are part of your society. Stop taunting our families for who we are. It's not their fault. Our families take out your frustrations on us. Live and let live. Don't poke your nose in our lives. If you can't make our lives better than don't make it worse.
My mom and my brother often are targeted saying that your child or sister is trans. Omg what a shame? Are you all paying my bills? Did you all come when I had covid last year?. How many of you funded when my dad had cancer and finally died? Stop this right away! You all force us to be bad, you all force us to use abusive language and be nude in public.
Image Courtesy: Naaz Joshi's Instagram
Stay tuned to HerZindagi for more such exclusive interviews, know more about the celebs and inspiring personalities.