Our country is full of individuals who if given the chance to prove themselves would emerge with flying colours, bringing laurels to their own name and to the nation. One such inspiring personality is that of Zoya Thomas Lobo, India's first transwoman photojournalist. Zoya is a very inspiring and hearty, passionate photographer and on top of that, she is a greatly amazing and kind person.
You must be wondering why we are talking so much about her, it is simply because stories like Zoya's that have the potential to inspire masses must be brought out. Read on about Zoya's journey to becoming a photographer below.
Early Life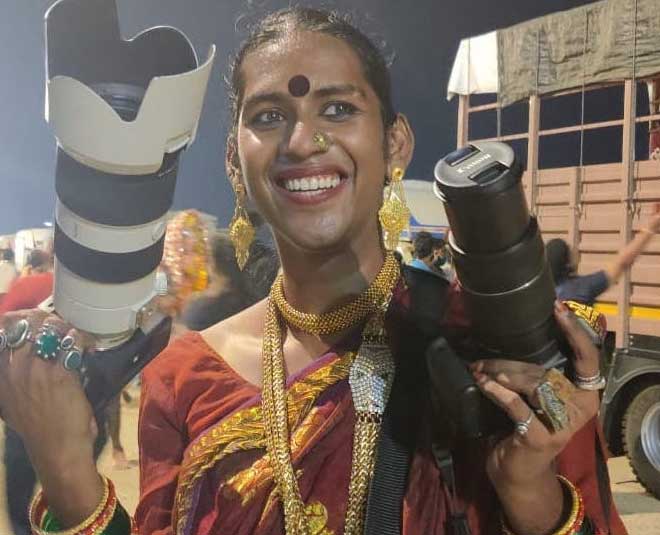 Zoya was born in Mumbai and right from the very beginning, she knew that she was different. Her father passed away leaving behind a family of three, Zoya, her sister, and her mom. So, it was their mother who took care of them for a very long time and Zoya never had the courage to reveal her real identity to her family. But eventually, when she turned 18 she disclosed the fact that she was different, she was queer as it became difficult for her to suppress herself.
It was after this that like most people in the community, Zoya too began making her way to Mumbai locals to ask alms. And soon realised that she had something for photography and the art of capturing moments.
Her Transition
Saving the money from the alms she got, Zoya bought herself her first second-hand camera. But the lockdown started last year, halting operations of the trains and everything else Zoya, along with most others, lost her means of livelihood. Although some of her friends did help her with rations and other things that were needed, Zoya wanted to do something of her own so, one day she noticed a large crowd near the Bandra station, it was the migrant workers trying to return, their agony was deeply piercing so, Zoya rushed to pick her camera and captured a few photographs of the scene. These photographs were then picked by numerous local and national publications and this changed her life.
Zoya - The Photojournalist
Although Zoya did not receive a full-time job as a photojournalist, she managed to capture major happenings across the city with a journalistic view. She thus works as a freelance photojournalist as of now.
Despite not being able to score a permanent job, this was a phase of metamorphosis for her, she realised that a person with talent can go beyond the conventional and widespread barriers of society. Her Press pass gives her access to a lot of places where others can't enter and that gives her power to view the world through her lenses.
Don't miss: If A Man Wants To Be A Queen, Let Him Be One!
Zoya Dreams To
Her dream is to be able to show the truth like the mirror of society, like true journalists. She wants to raise awareness about her community and the people part of it, she urges parents to be accepting and appreciative of their children unconditionally. "Today when my sister reads my name in the newspapers she sends me encouraging words and that makes me feel accepted. I want to tell families that if you have a trans child in your house please support them. Educate them so they don't have to enter local trains to beg." told Zoya to Mac Cosmetics India.
Don't miss: Gay Pride Month 2021: Army Dad Supporting His Gay Son Is Setting Parenting Goals!
If you liked reading this article stay tuned to Her Zindagi for more.
(Image Courtesy: likhowithpride, twitter, makersindia)