Why should boys have all the fun? A question we want to reverse and ask! Why should makeup be just for women and not men? Why should we classify men and women into a certain category and assign certain likes and dislikes as per gender? Why should Barbies be just for women, what is wrong if a boy likes them too?
A thought-provoking question indeed and this time we have artist Shaurya Batra who nailed the summer eye makeup looks like a "Queen" and we are loving it!
He took to his own Instagram 2 days back and shared three "of the amazing shades of their super creamy lipsticks. The shades they sent me were - Barcelona Sand - the pink nude shade I'm wearing on my lips. Bare Blush - the orange blushy shade i'm wearing as blush. Wine Glimmer - the bold shade i'm wearing as a transition shade on my eyes."
He swatched them all on his hands and then cracked a few looks using them, leaving his review as well.
But what won our hearts is the video shared by Humans Of Bombay, who raised a question and left us pondering upon the hypocrisy we live in and how stereotyped we are and that it is high time we open our eyes and step out of that self-inflicted "daayrah"!
View this post on Instagram
In a video posted by the handle on Instagram, they showed off different looks of Shaurya with the captions: "Society didn't accept me when I said I am gay, and judged me even more once I started wearing makeup. 'Makeup chhodh, mard bann!' they'd say.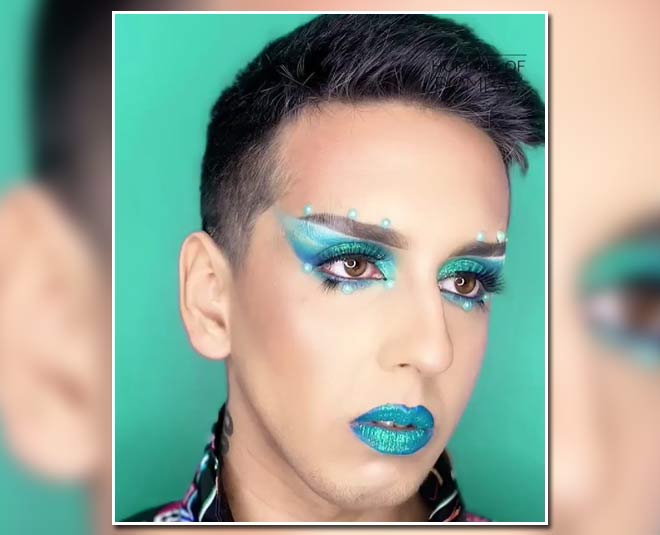 "At first, I would think twice before expressing myself, but not anymore. Yes, I'm gay, Yes, I enjoy wearing makeup, Yes, I'm probably not like "most men", Yes, I rock women's fashion, But that doesn't make me any less of a man!"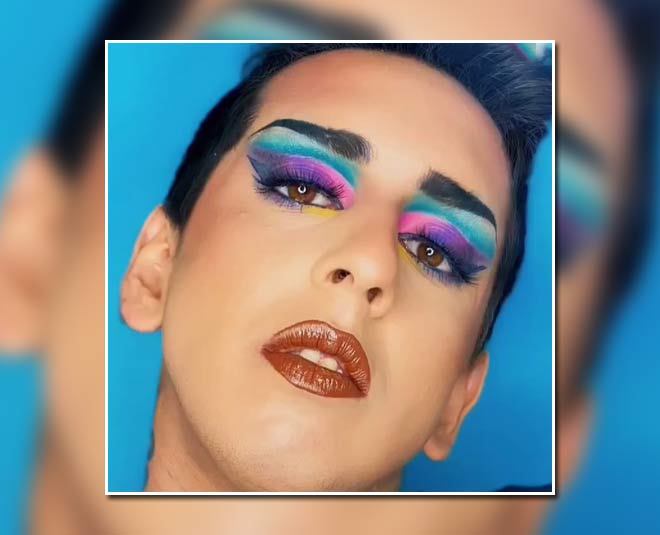 It is not that he is gay so he is wearing makeup. Today many men are shifting to the usage of makeup! According to a report by Associate Press, Tokyo, "Japanese businessmen in their 40s, 50s and 60s who had little interest in cosmetics before the pandemic are increasingly visiting Tezuka's salon, Ikemen-Works, hoping for a better look in online meetings.
A large personal care company, Shiseido, says one of its male makeup lines has seen double-digit growth during the pandemic. Company officials give a similar reason: Men, confronted with the sight of their faces repeatedly during online meetings, want to improve what they see."
Don't Miss: Avoid These Mistakes While Contouring Your Face
"One customer, Yoshihiro Kamichi, 44, recently came to Tezuka's salon to buy makeup for the first time.
Kamichi chose makeup for his eyelids and had foundation applied to his face. A makeup artist carefully trimmed his eyebrows and contoured his nose and face with brown shadow power," read the report.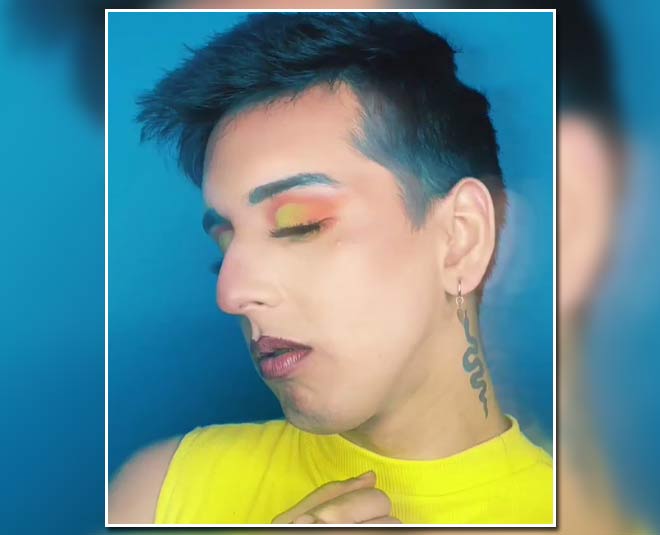 As shared by The New York Times Style Magazine, "THE HISTORY OF makeup has always been as much a chronicle of gender norms as it is an archive of beauty standards. Only in roughly the last decade has the stigma against makeup for men begun to fade, and only in the last five years or so has it become commonplace for men to appear in cosmetics ads — such as 30-year-old Manny Gutierrez, known on social media platforms as Manny MUA, who became the first man to star in a Maybelline campaign in 2017, a year after L'Oréal revised its trademark line "Because You're Worth It" to "Because We're All Worth It."
"Gutierrez, who dropped out of medical school to pursue a career in beauty, is one of a handful of male makeup vloggers turned YouTube stars, which also includes James Charles, Patrick Starrr and Reuben de Maid — all of them emblematic of the changes that were informing the beauty world in the 2010s," read the article.
The question is, what is the purpose of makeup? hiding flaws, enhancing our best features? So why only should women do so, unless men have crystal clear skin! If they want to put a compact to not look oily, use a tinted lip balm or use eye makeup, what is wrong in that?
Stay tuned to HerZindagi for more on society and how we think and where do we truly need to work!