Neha Dhupia and Angad Bedi have been in the news for their recent revelation of them expecting a second child. This revelation took us all by surprise just like their intimate wedding had! A quiet wedding that shook you all because most of you probably didn't even know they had been dating before!
Well, in today's session of gossip we are here to reveal another well-kept secret to you all. The love triangle of Nora Fatehi, Angad Bedi and Neha Dhupia! Yes, you read it right, this perfect couple has had quite a history especially our man in the house!
How Did Neha Dhupia And Angad Bedi Meet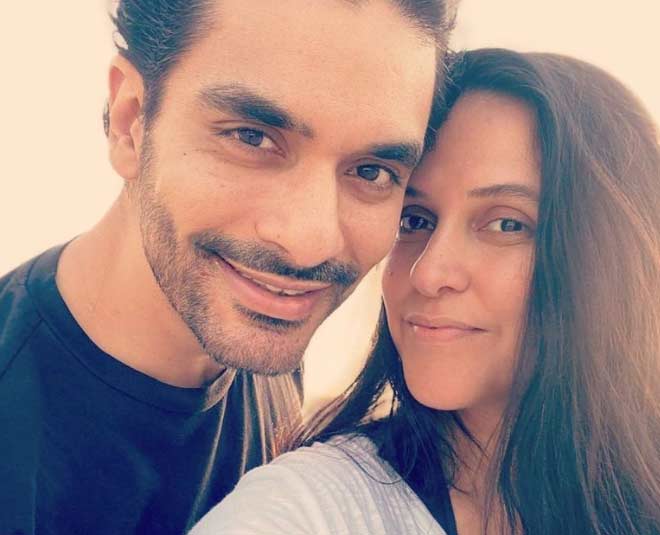 Image Credit: neha dhupia instagram
In her interview with Official Humans of Bombay, Neha Dhupia shared how Angad Bedi had always been very 'out there' with his feelings for her. He first saw her at a gym when he had been practicing for under-19 and she had been bracing herself for Miss India pageant. Eventually, they both moved to Bombay and became friends. He would go to her place to get home-cooked food and their relationship was that of pure friendship(at least from Neha Dhupia's side)!
Angad Bedi's Move On Neha Dhupia
Angad Bedi is no subtle man. He was always sure of his feelings for her and had actually already proposed to her for marriage four years before they actually got hitched. Since Neha Dhupia was already in a relationship at that time, she turned him down.
While you may think this marriage proposal was lowkey, our man knows not what low-key is. Right after a movie shoot, he flew down to her house and asked her hand for marriage infront of her parents, leaving Neha completely bewildered. While that proposal did not yield great results, soon after four years, the couple tied a knot!
The Nora Twist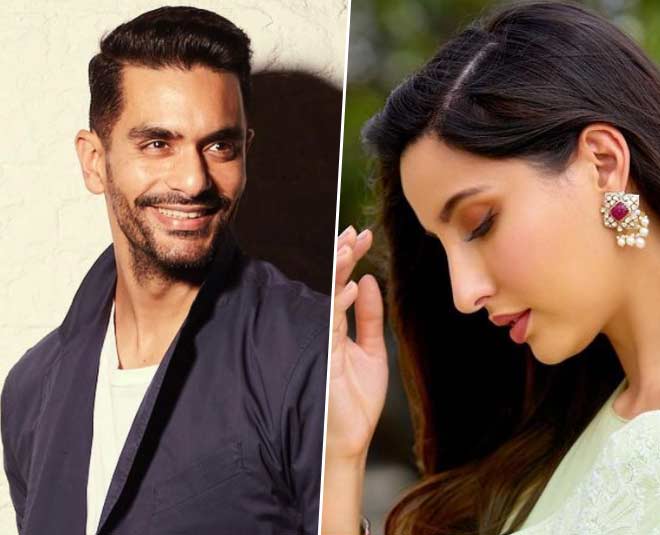 Image Credit: angad bedi instagram, nora fatehi instagram
As you are reading this Bollywood-style love story, you must be thinking what is the angle that our Dilbar diva, Nora Fatehi adds to this story to make it a love triangle?
As Angad and Neha Dhupia had been too close for too long, the side effect of Angad Bedi's unrequited love was creating disturbances in his relationship with Nora Fatehi. In fact, it is believed that Angad Bedi and Nora Fatehi had been in a serious relationship soon after which he went on to marry Dhupia.
Apparently, it was while Angad was still in a relationship with Nora when he got Neha Dhupia pregnant. It is then when the two finally decided to get married.
The dancer-actor Nora Fatehi has denied the relationship in several interviews while in some, she has opened up and spoken about how much the breakup had affected her. In fact, when Nora had been asked about her thoughts regarding the wedding of Neha Dhupia and Angad Bedi, she said, "who is Angad? I don't even know who Angad Bedi is" which is a little weird since the two had been all over the media just a few months before he went on to marry Neha Dhupia!
Don't Miss- Was This The Real Reason Behind Sara Ali Khan And Kartik Aaryan's Breakup?
Angad Bedi's Response To The Love He Left Behind For The Love He Had Been Chasing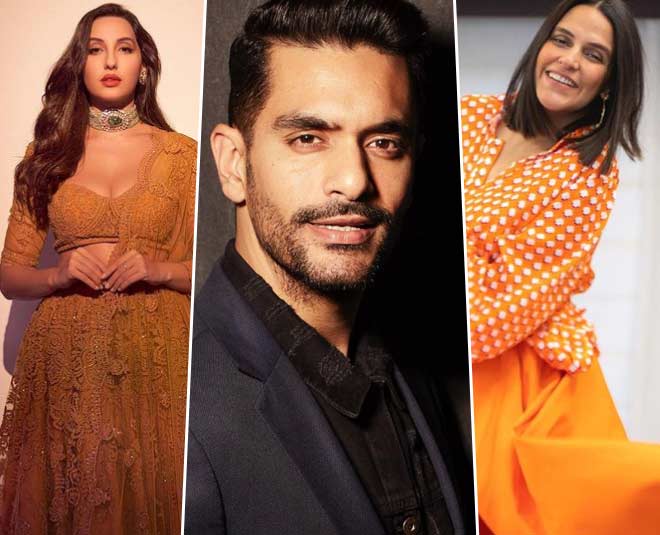 Image Credit: nora fatehi instagram, angad bedi instagram, neha dhupia instagram
It is obvious that the media had been chasing Angad for his take on what Nora had to deal with. In an interview with the ETimes, Angad Bedi used the extremely unique, "some relationships work, some don't" line. He called Nora a 'lovely' girl and wished her all the best for the future.
Don't Miss- When Cupid Ranveer Shot Deepika With His Arrow To Make Her Fall For Him
The Wedding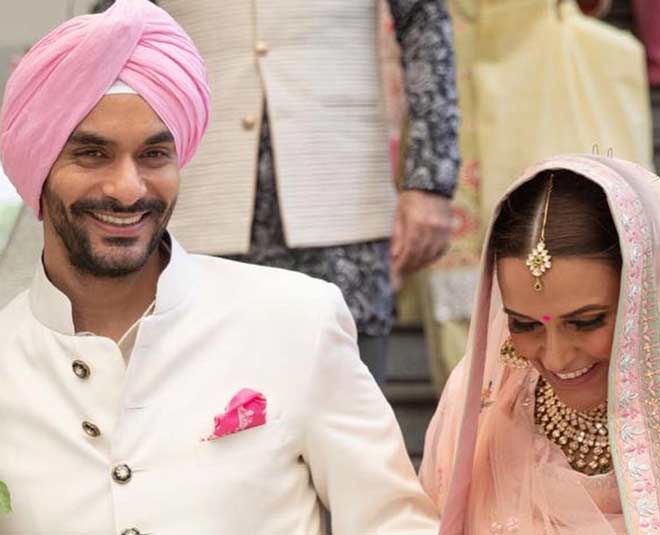 Image Credit: angad bedi instagram
On the 10th of May, 2018 when the couple announced their wedding out of nowhere, the fans were surely left in shock. Now that we know how the past has been for the couple, the secret wedding does make some sense.
Any which way, there is no official announcement that Neha was pregnant while he was still dating Nora. However, it has been confirmed that Neha Dhupia did get pregnant before the marriage.
While the "it's her choice" host did make her own choice of conceiving before marriage and we couldn't be any happier for the couple, the story of Nora Fatehi does ache our hearts!
What did you think of this love triangle? If you enjoyed reading this article and wish to read more such content, stay tuned to HerZindagi!