Actors Neha Dhupia and Angad Bedi are celebrating three years of martial bliss today. The lovely couple got married in a hush-hush ceremony on May 10 three years ago. We all know, they broke their wedding news suddenly, no one had any clue that they were planning to get married. As they celebrate their wedding today, we thought of taking you back to the time their love story started. Read on.
One-Sided Love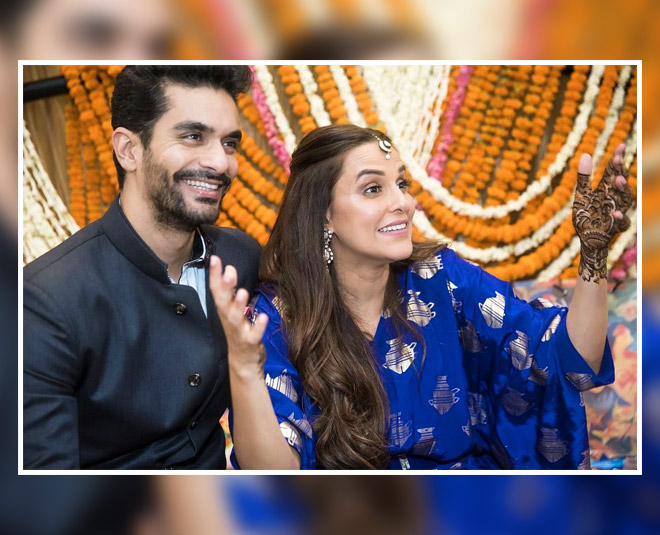 No, it was not love at first sight for Neha and Angad. It was one-sided from Angad's side when he was playing under-19. In an interview, Angad shared, "When I used to play Under-19 cricket in Delhi, during a gym session, I spotted this girl in really tiny shorts. I was impressed with her running technique. I figured out that her name was Neha Dhupia and that she was preparing for the Miss India pageant."
They Were 'Just' Friends
Angad Bedi and Neha Dhupia were really close friends. After Angad saw Neha in his teens and fell for her instantly, years later, they met in Mumbai through common friends. Neha told Angad that she just wanted to be friends with him. Their friendship grew with time. Their Instagram handle have a lot of images that speak of their strong friendship that they shared way before they got married. Neha and Angad always took to their Instagram handle to appreciate each other's performances. In an interview, Angad recalled the time they became friends. He said, "Then, many years later, we met in Mumbai and became friends. I was interested in her, but she said that she wanted to be just friends. We have both been in relationships with other people and there has never been a facade. When it comes to spending the rest of your life with someone, you should do it with a friend. It doesn't matter if that person is illiterate, educated or earns `10 or `10 crore. Eventually, these things don't matter."
When Neha Rejected Angad's Proposal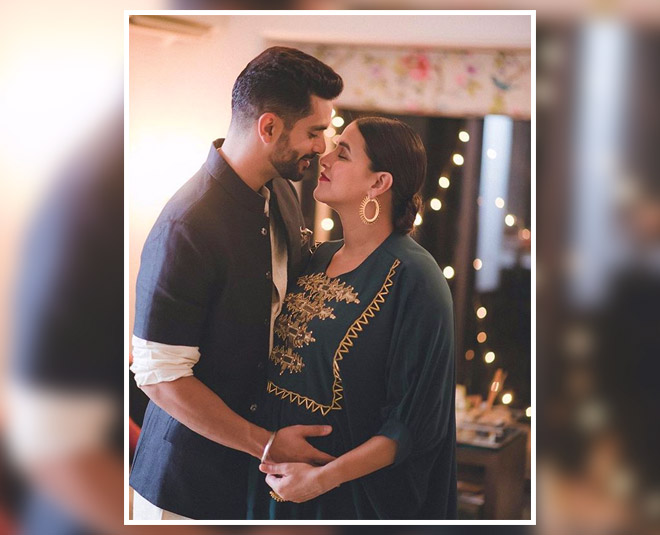 Angad always had feelings for Neha but she wanted to be just friends with him. Neha in an interview shared why she declined the proposal. She said, "Our friends knew that Angad had feelings for me, but it was one-sided, till I came around. He had proposed marriage to me four years ago, but I turned down his proposal at that time because I was in a relationship. He came back four years later and said that I had wasted four years of his life."
Angad had a clear thing in his head. He always saw Neha as his wife. He never wanted to be her boyfriend. Neha once shared, "He said, 'I don't want to be just in a relationship with you. Either you are my wife or nothing'. I always believe in one thing — the right time and place. In the past four years, I have seen a huge change in him. He has matured a lot. In the end, everything else goes flying out of the window and friendship is all that matters. I can promise you that we aren't going be a couple who will post a lot about ourselves on social media." Don't Miss Don't Miss Mom-To-Be? Neha Dhupia's Baby Shower Is Your Perfect Style Inspiration
Overnight Decision To Get Married
Neha Dhupia and Angad Bedi's wedding was a quick decision. They went to Delhi and it was an overnight decision to take the wedding vows. Angad in an interview shared, "Our intention was not to keep it a secret. We just wanted it to be a private affair. What happens is that, the process of making up our minds, planning the wedding and inviting people is never-ending. When we went to Delhi, we didn't think that we were going to get married. I went in my track pants and T-shirt along with one bag in my hand. We intended to stay overnight and come back."
Angad straight away went to Neha's parents with a rishta and rest is history! Their wedding pictures were so pretty and basic that we all wish for a wedding like that! The two looked really made for each other in all their wedding pictures!
Now the couple is happily married and also parents to a beautiful daughter, Mehr. We wish them more happy years together!