Taarak Mehta Ka Ooltah Chashmah has given us many reasons to love this show, Jethalal (Dilip Joshi) being one of our personal favourites. His unapologetic flirting with Babitaji (Munmun Dutta) has made our ribs tickle and our eyes shine. This is one of the longest running shows on television with its thirteenth year running supper successfully.
Babitaji aka Munmun Dutta and Jethalal aka Dilip Joshi have been a constant favourite of the meme world. Recently there have been a lot of memes around Babitaji dating Jethalal's son Tappu and we all have had our rofl moments but do you know that these memes are based on their true story? Well, yes, you read it right. According to a report by ETimes, Taarak Mehta Ka Ooltah Chashmah stars Munmun Dutta and Raj Anadkat are dating. They have an age gap of nine years.
Can You Imagine Our Favourite Screaming "Hey Ma Mataji" Already?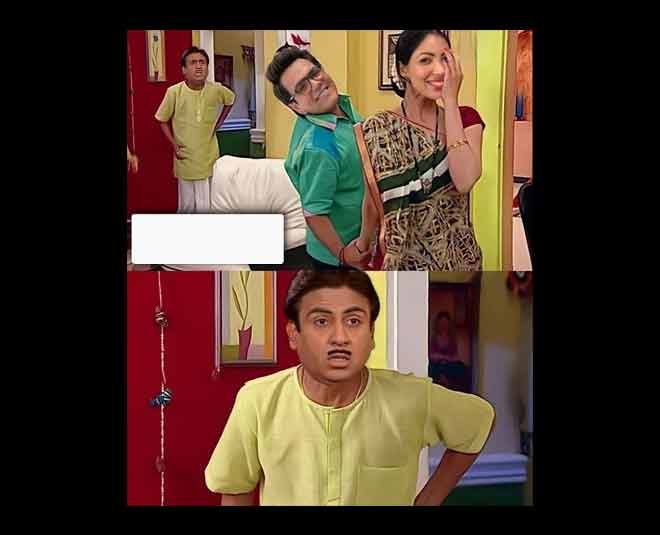 Image Courtesy - Instragram/thesarcasticlegend
The report says that Munmun Dutta and Raj Anadkat like to keep their personal life away from the eyes of the media and so have never spoken about it. But they have often been seen exchanging notes on each other's Instagram posts. The meme world noticed and here are an array of memes which will surely make you laugh.
Also read: Taarak Mehta's Munmun Dutta Or Babita Ji Follows This Simple Beauty & Fitness Regime To Look Ravishing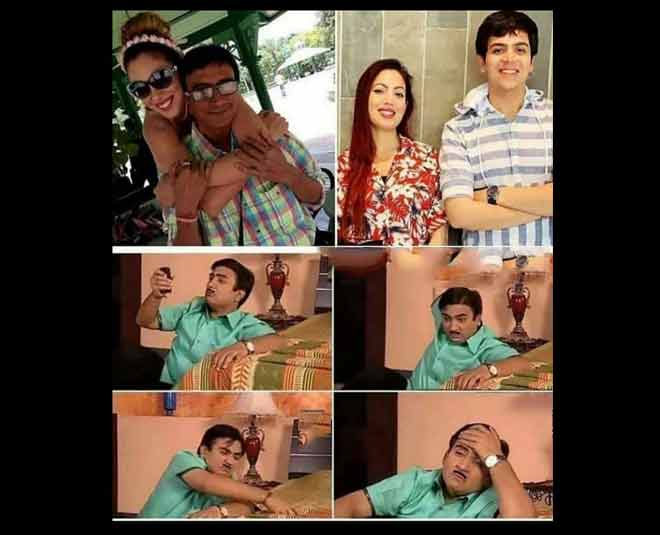 Image Courtesy: Instagram/tmkoc.memes.page
Did They Talk About It In Public?
We wonder how Jethalal would have reacted after he got to know about this. According to Etimes reports, they both maintain a professional relationship on the set and have never confirmed their relationship to the public. In fact, their family also knows about their relationship and have hopefully agreed to this match. Munmun Dutta is 33 years old while Raj Anadkat is 24 years old.
Looking at these memes where fans have left no stone unturned to make our favourite Jethaji look sad, we wonder how Jethalal's father would react if this real life love story gets converted into their reel life on the show. Just imagine, Babitaji will be Jethalal's daughter-in-law with whom he will obviously not be able to flirt. How will Babitaji's husband Iyer react? Pun intended.
Honestly, I know it is a family show and has been everyone's favourite, but imagining Bapuji, Jethalal and Iyer's reaction is so much fun!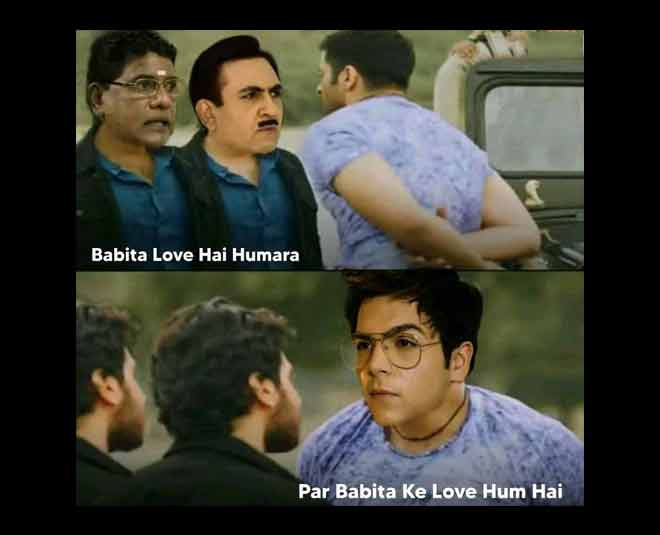 Image Courtesy: Instagram/fun_ultimatedd
Also read: Love During Corona: Here's How Richa Chadha And Ali Fazal Are Dating Virtually In Quarantine
This TV show has a lot of stars who have been entertaining us for almost thirteen years. Some of them are – Neha Mehta (Anjali Mehta), Shailesh Lodha (Taarak Mehta), Amit Bhatt (Champaklal Jayantilal Gada), Tanuj Mahashabde (Krishnan Subramaniam Iyer), Mandar Chandwadkar (Aatmaram Tukaram Bhide), Sonalika Joshi (Madhavi Aatmaram Bhide) and many more. We have loved watching them in the Gokuldham society celebrating numerous festivals and events over the years. There have been days when the show got broadcasted on the channel the entire day and we have loved binging on it over and over again and this fondness continues to be.
Munmun Dutta Reacts
To this, Munmun Dutta reacted via social media. She wrote, ""To the general public, I had far better expectations from you. But the FILTH that you have showered in the comment section, even from the so called 'LITERATE' ones proves how regressive a society we are. Women are constantly AGE SHAMED , SLUT SHAMED , MOM SHAMED , at the cost of YOUR humour. Whether YOUR humour drives someone to the edge of a mental breakdown or not, is NEVER your concern. 13 years of entertaining people and it didn't take 13 minutes for anyone of you to RIP MY DIGNITY APART . So next time someone is clinically depressed or driven to take their own lives, pause and think whether it was YOUR WORDS that drove that person to the edge or not. Today, I am ashamed of calling myself a DAUGHTER OF INDIA."