Kangana Ranaut is one of the most out-spoken celebrities that we know of. While there are some who resonate with her voice, some think that she tries to speak unnecessarily. Her involvement in political matters and her fierce opinion pieces are somethings that keep her in the center of the news almost every day. In recent events, Kangana spoke about how her relationship with her father has been and how it evolved through the years.
Since the early days of her childhood, Kangana was a free bird, she never liked being caged. She left her family home at the age of 15 after a fight with her father.
She explained how terrifying her father used to be and how she wanted to break free. In a Tweet that she uploaded on the 20th of February, she wrote, "My father has licensed rifle and guns, growing up he didn't scold he roared, even my ribs trembled, in his youth, he was famous for gang wars in his college which gave him a reputation of a gunda, I fought with him at 15 and left home, became first Baaghi Rajput woman at 15."
Not only that, Kangana believes that whatever she voices out is what the youth of the country must know about. She bluntly replies to tweets and messages on social media and thinks that a particular section of the film industry targets her each time and they must be treated with the right kind of words.
She also explained that she has become absolutely fearless as a result of the success she gained.
"This chillar industry thinks success got to my head and they can fix me, I was always Baaghi its only after success my voice got stronger and today I am one of the most prominent voices in the nation. History is a witness whoever tried to fix me I fixed them instead."
In another Tweet, she added that her father had wanted her to become a doctor but her dream was to become an actor instead. In an incident where her father forcefully tried to send her to school, she took a stand for herself and refused to be a victim of the treacherous attitude of her father.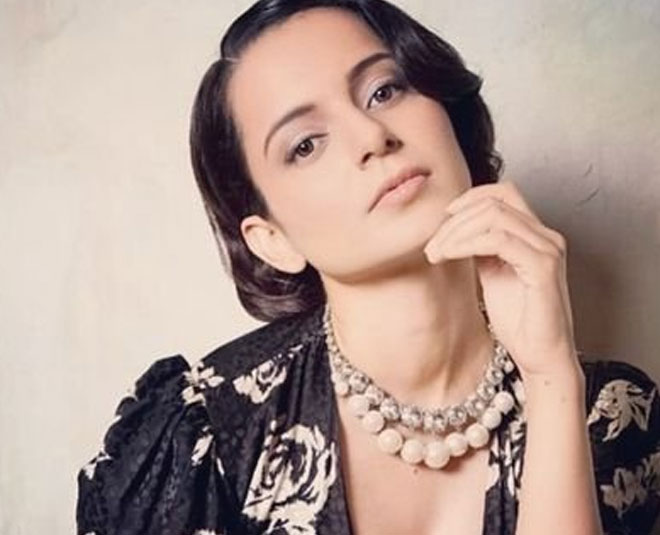 "My papa he wanted to make me the best doctor in the world, he thought he was being a revolutionary papa by giving me an education in best institutions, when I refused to go to school he tried to slap me I held his hand and famously told him " if you slap me I will slap you back"
She added, "That was it end of our relationship something changed in his eyes, he looked at me then my mother and left the room, I knew I had crossed the line and never found him back again but one can only imagine the extend I can go to break free, nothing can keep me caged,"
Don't miss: Top 5 Kangana Ranaut's 'Dhakad' Sarees, Suits, Lehenga Looks For Wedding Guest Inspo
And from that day on, her relationship with her father changed drastically. Although she had crossed her lines as a child, she believes that her standing up to her father that day was the sole reason why she could become a successful actor in the industry and speak her mind with so much confidence.
Amardeep Ranaut is a businessman residing in Himachal Pradesh. He once revealed that Kangana's birth was unwanted and wasn't celebrated in an interview to the IANS, "When she was born, that time the atmosphere in our village about a girl child was very backward. It was not like a celebration, but it was more like a funeral.
"The villagers used to come to our house and say, 'Oh, now a daughter again'. So, there was no celebration, nor did we distribute sweets. We were hoping that since we had lost our son, another son would come back."
Don't miss: Kangana Took Hormone Tablets, Vidya Balan Started Smoking, Things Bollywood Actresses Did For Their Movies
If you liked reading this article then stay tuned to Her Zindagi for more such pieces.
(Image Courtesy: twimg.com, cloudfront.com, bussinessofcinema.com)