Being a woman in India is certainly not easy. While things are improving for us, it isn't at an appreciable pace. We have often heard the phrase, 'count your blessings', but now it is high time to stop treating our respect and independence as a blessing. It is time to dig deeper, see what is still wrong with the mindset of people and what propagates the ideology of women being the 'other' sex.
It is for a fact that the Indian audience consumes and appreciates daily soaps. It is safe to say that media impacts the mindsets of viewers massively. It constructs ideologies and feeds them to the viewers further propagating it. This system of ideology imposition has been going on since the trend of TV serials started and has done nothing but harmed the status of women in the society. The role women play in a TV serial has been used to determine the 'ideal' woman in an Indian society.
It is a given that every story writer has a certain creative freedom where they can come up with any kind of story they like, and mustn't be questioned about it. However, the small screen industry in India has not been exploring much of its creative freedom since most of their stories revolve around a pitiable female character, a strong male character and a vamp. More than the redundant story line, it is important to focus on the characterization and elements to understand how it inculcates an ideology in the society.
Don't Miss- Bollywood Celebrities Who Fought Serious Illness And Won The Battle Against Death
First and foremost, almost all the serials start with how the female lead is in desperate need to find the love of her life. While there is absolutely nothing wrong with fantasizing love, the other important factors in her life like her career are completely subsided. If at all they show her to be excelling at a profession there are hardly any scenes of her continuing her profession post marriage. Remember how Ishitha from Yeh Hai Mohabbatein was shown as a dedicated dentist who would get late night emergency calls? Ever wondered what happened to her patients after she got married? While the male leads move in and out of the house wearing blazers, the females are just there to support them. To make it clear, there is nothing wrong in being a homemaker. However, the way these serials glorify women leaving their jobs after marriage and dedicating their entire life to their husband is very problematic. Till date, majority of women in India are forced to leave their jobs post marriage as it is a 'sanskaari' thing to do. These serials attest this ideology. People start looking for a Pragya(Kumkum Bhagya), Akshara(Yeh Rishta Kya Kehelaata Hai) and Gopi(Saath Nibhaana Saathiya) in their wives instead of letting them be their own individual self. These women are just expected to long for love and run crying to their husbands at the slightest discomfort.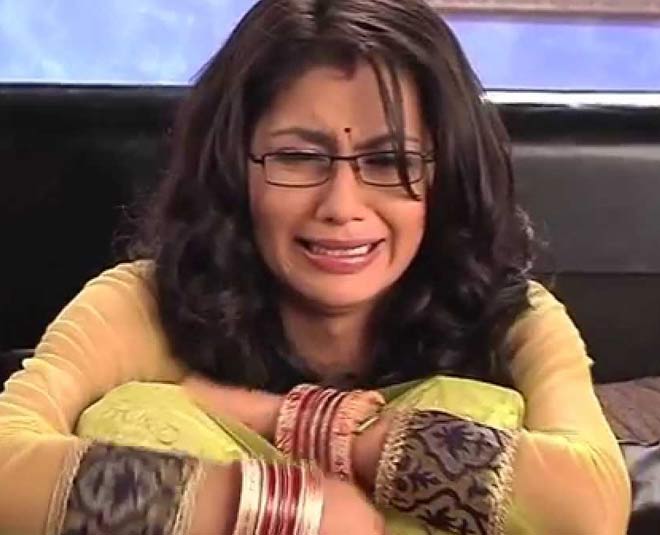 Image Credits:i.ytimg
Apart from this, the elements used to portray each character is also important in decoding the role of TV serials in creating perceptions about women in the society. In case they want to show a well-mannered girl, they show her in Indian wear and an aggressive, negative female is always shown in short dresses and miniskirts. The ideal daughter-in-law is always in a saree, sleeping with makeup on and looking beautiful at all times. Talk about setting irrational beauty standards! This clearly sends a message to the society that girls who wear western outfits are ill-mannered. This ideology was even seen when news channels used Rhea Chakraborty's pictures where she wore bikinis, in debates where they wished to prove that she was a culprit. While there already are a million things we women are judged on, let outfit not be one of them!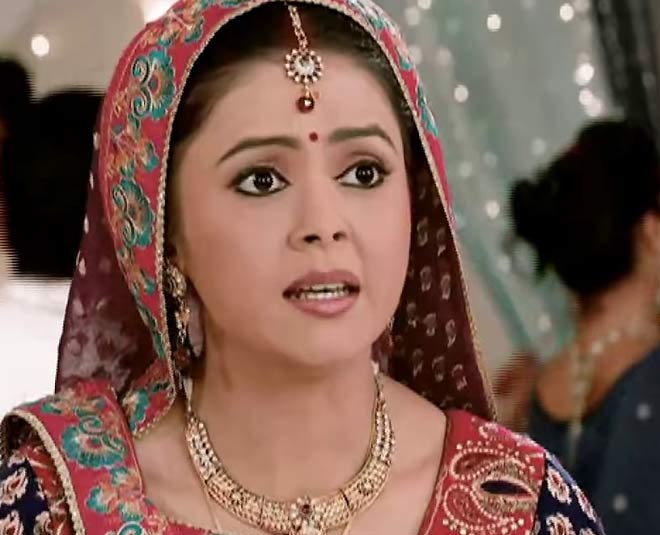 Image Credits: i.ytimg
The vamps of these TV serials are always shown wearing very dark lipsticks, tacky colors and playing with their hair. What message does this send? Women who wear dark makeup are evil? How many times have you been asked to wear a lighter lip-shade as the dark one was 'too much to handle'? Well now you know where the ideology is fueled from.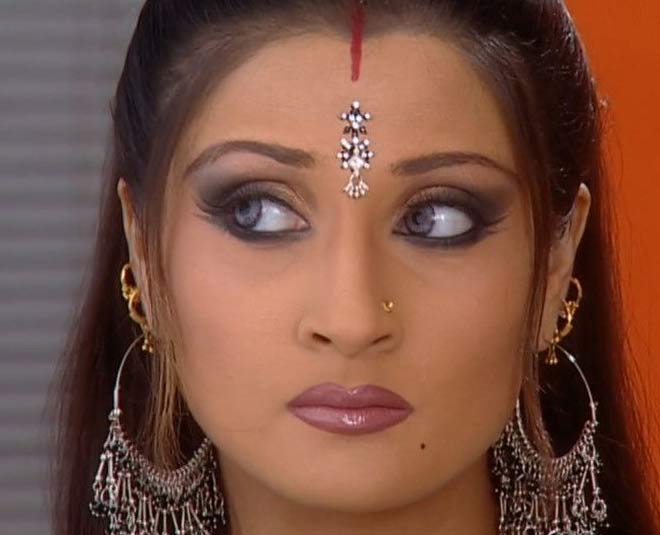 Image Credits: i.pinimg
Don't Miss- This Young Girl From Kerala Has Left The CJI Pleasantly Surprised With Her Letter Of Gratitude.
These were just a few of the many ways in which TV serials have been inducing ideologies in the society. It is time for content that uplifts the Indian society rather than posing as a speed breaker in its journey of growth! Stay Tuned to Her Zindagi for more such articles!