Imagine getting paid for doing something you love so passionately! If you are a pet lover, a dog person and want to make a living by simply spending time with your paw friends then you can make that dream come true for sure! You can make an actual career in dog walking and caretaking in India! Like we have babysitting? There is pet sitting as well! It is huge in the west but now we have the concept in India as well.
Working people in India who own dogs look for such professional pet care services and they are very particular as their pets are like their babies. They no longer have to stay home and not go for that party or a vacation as they know their pet will be alright. Therefore, this career option is taking over and finally catching up.
But, What Do Pet Sitters Do?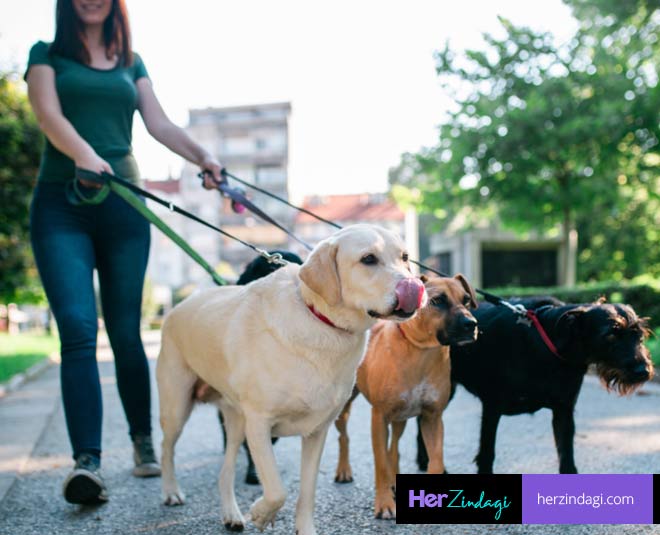 Just like babysitters watch and spend time with your baby, help in feeding them, play with them the same is what a pet sitter does. Grooming the pet and ensuring that the pets are fine is their job. The rate of owning pets in India is surging as more and more people are adopting, buying and raising pets.
It is a rather demanding job and patience and determination are the two main attributes looked for. Also, you must keep in mind that it is not necessary that the pet will like you as we know that they can be very moody at times. You have clean them, feed them on time and at times do certain tasks as per the pet's habits or owner's habits of treating the pet as well. You have to walk the dogs, change the water of the aquariums etc.
Scope In India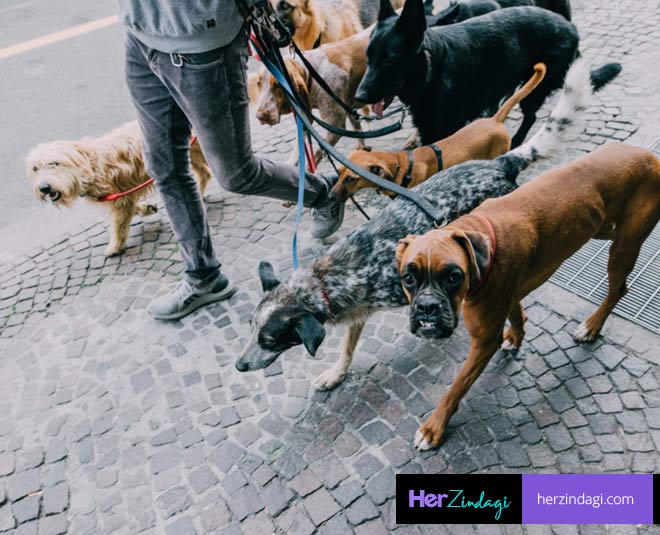 Most households now have a pet and since many are nuclear families, the pet has to be looked after while they go about their jobs to run the house. It is a profession increasingly in demand indeed.
Don't Miss: Planning To Bring A Dog Home? Know Which Breed Is Ideal For You
Education Needed
Being a vet is different from being a pet sitter. You need not be a vet for this job. However, your value increases if you know animal first-aid for the type of pet you are taking care of. There are online courses to learn first-aid. Some of them include First Aid for Pets and ProPetHero. Most pet sitters offer their services for dog and cat owners since they are common and popular. But there are some who keep snakes and spiders. If you are good with those types of pets then your value increases even more as you will then have specialised expertise.
Making A Living With This Job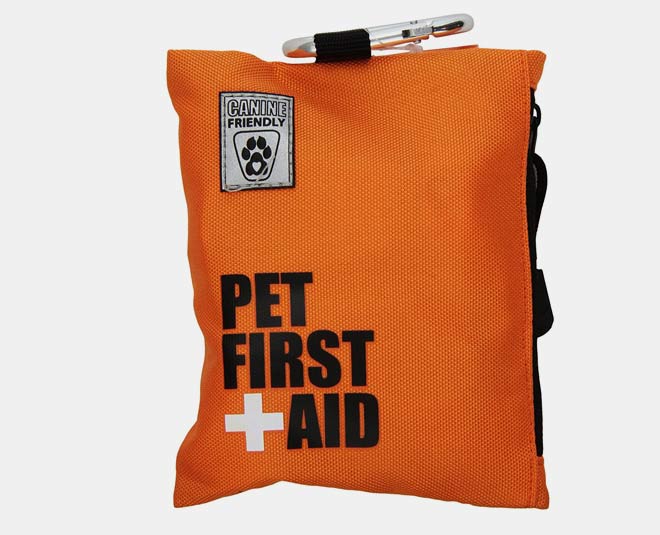 Don't Miss: Going Organic Is Important Not Just For You But For Your Pets As Well, Says Expert!
The amount of money you make depends upon on the kind of services you provide. Their quality and duration as well matter a lot. Most dog walkers charge around Rs. 200 per walk. You can mark up your price if you offer more services. If you opt for long-term pet care then you will be paid on a weekly or a monthly basis. If the care requires you to buy products like bathing gel, shampoo, conditioner, etc then you charge them by including the cost of these things. Experienced pet sitters tend to make upto Rs. 1,000 per visit. You can find employment at companies like TrustedHouseitters and Petsville.
Many Indians do not even know that this career option exists! But you will be in high demand if you explore this opportunity now.
It is not too late if you are unhappy with your current job but love animals and are willing to make a living out of this profession! Stay tuned to HerZindagi for more on different professions you must explore in India.