Are you a first-time pet owner and can't figure out which breed to buy? Or do you wish to buy another dog to give your furry pet a company and can't decide which one to go for? Well, this article will cover all your abovementioned queries. With the characteristics and advantages of different dog breeds, the below-given information will help you pick your loyal friend for life. So, read on and figure out which is the ideal dog breed for you:
Beagle
Beagle is an ideal breed for people having small homes or those living in flats. Beagles are also recommended for those who are first-time dog owners and do not have any prior experience with having pets. Beagles are friendly, calm, and smart which makes them perfect family dog. They are medium-sized and do not shed much hair. They also gel well with other dogs' breeds and can be bought if you already have a dog and want to give them some company. Beagles seldom have issues with their diet and are happy-go-lucky with everyone. If you are looking for a low maintenance dog that is also extremely friendly, then Beagle is the one for you.
Don't Miss: Have A Pet? Follow These Tips On How To Be A Good Pet Parent Or Owner In 2020!
Indian Spitz
Indian Spitz is another medium-sized dog ideal for Indian households. This breed is highly obedient and friendly. They are super active and can be trained easily. Indian Spitz is a bit high maintenance when it comes to grooming, as their fur needs to be trimmed from time to time. With a lifespan of 10-15 years, these dogs are easy to maintain as they have normal food habits.
Pug
If you are looking for small-sized pups which are easy to maintain, then pug is the best option. The only disadvantage with pugs is that they can be a little bit aggressive at times, as it is woven in their nature. If you have children at home, then pugs can be a wonderful choice as they are very playful and active. Pugs love to sleep and can sleep for more than 14 hours a day. They have a regular diet and do not need much grooming when it comes to their coat.
Don't Miss: 5 Adorable DIY Dog Beds
Labrador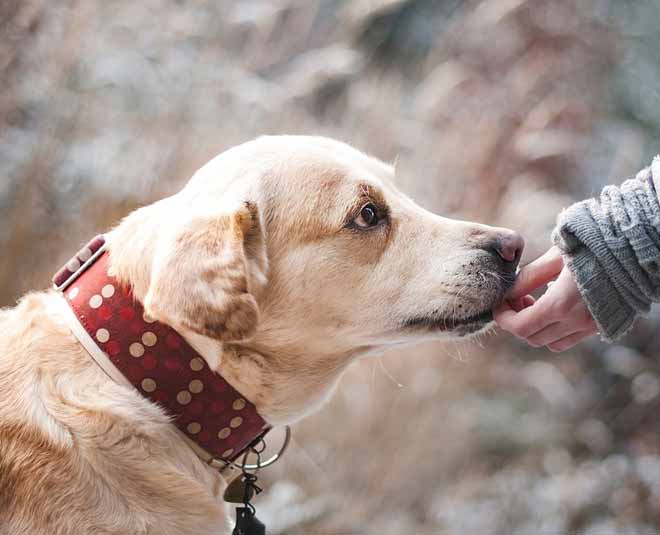 One of the most common pet breeds seen in India is Labrador. They are extremely lovable dogs who just love to cuddle. They might require more space to live as they are comparatively large in size, as compared to other dogs. Labradors make excellent companions and go well with kids. They require meals thrice a day, but you need to watch their water habits. Excess of water can make them overweight due to water retention. They also require regular exercise for 30 minutes a day. They shed a lot of body hair during the shedding season and require regular trimming and brushing of their fur. Labradors can be paired with cats as they are extremely gentle and friendly. If you have a cat at home and want to adopt a dog, then Labrador can be your go-to-breed.
Indian Pariah
Another breed which is perfect for Indian homes is Indian Pariah. Also known as Indie breed, this breed can be easily seen roaming on the streets. If you do not wish to buy a dog, you can adopt one from one of those dog shelters and care homes. You can check different adoption pages on Facebook and Instagram which gives out information regarding Indie dogs.
Other dog breeds which you can go for are Shih Tzu, German Shepherd, Dachshund, Cocker Spaniel, Bull Dog, Rottweiler, and Pomeranian. Make sure you do a detailed analysis of the dog before buying one. You should be very sure about the compatibility of your dog. Getting a dog is like getting a child. Hence, make sure you are fully prepared before bringing your furry friend home.
If you liked this information, do comment on our Facebook Page. For more such articles, keep reading HerZindagi.com