Sushant Singh Rajput's last film, Dil Bechara dropped yesterday and there is no doubt that film is making whole nation emotional. While some already watched the film and are expressing their feelings on social media, there are others, who are having a hard time clicking on the play button to actually watch the final film of their favourite star, whom we lost almost a month ago. Not only fans but also the Bollywood industry has come together to pay the final tribute to the talented actor. From the top-notch actors to the acclaimed singers, most of the stars, took to their social media handles to share their sentiments, while watching the film.
Dil Bechara, the flick that became the top trends of the country and left Disney Plus Hotstar crash, post its release, is the official remake of 2014 Hollywood romantic drama, The Fault In Our Stars. Helmed by debutant director Mukesh Chhabra, Dil Bechara also stars newbie Sanjana Sanghi as Kizie Basu, Saif Ali Khan as Abhimanyu Veer, Sahil Vaid as JP and Swastika Mukherjee as Mrs Basu, other than Sushant, who essayed the role of Immanuel Rajkumar Junior aka Manny. While we loved the whole movie, there are some of the key highlights that simply won hearts, such as: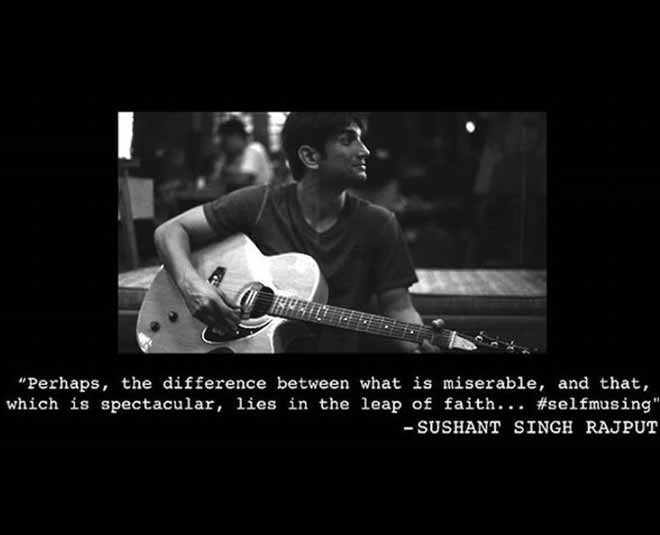 The Intense Voice Over By Sanjana Sanghi
The soulful narration by the actress is one of the best things about the film, as it gave Dil Bechara a unique and heart-rending touch. From her initial recital "Ek tha raja, ek thi raani, dono mar gaye khatam kahani" to the part, where she says "But cancer ko hasi aur khushi se problem hai" her voice is simply making hearts move.
Don't Miss: Dil Bechara Actor Sanjana Sanghi Opens Up About #MeToo Allegations On Sushant Singh Rajput After 2 Years
Sushant's Dance On Tittle Track Dil Bechara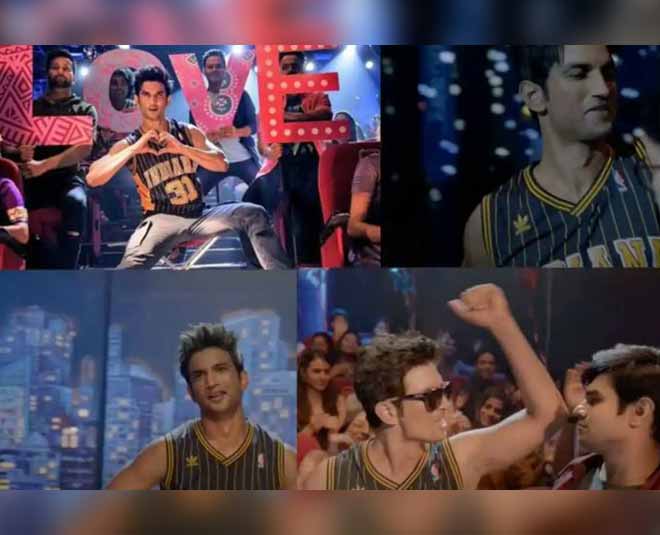 Even if you haven't watched the film yet, you simply cannot miss the actor shaking legs in this particular song. While he has shown his dancing skills at award and reality TV shows, this has to be the best performance among them all. The smile and the moves are just bewitching! You will be amazed to know that this melody, which has been choreographed by Farah Khan, was shot entirely in a single take.
Bang On Comic Timing
Dil Bechara is perhaps the movie that is bound to make you laugh and cry. Sushant character, Manny is of a guy, who likes to keep everyone around him entertained and happy. Therefore, he keeps on cracking jokes. In most parts of the film, he can be seen being sarcastic with Kizie. Be it announcing that Manny "never had sex in his life" at a church or delivering a few dialogues in the Bhojpuri language, made us hoot with laughter.
Don't Miss: Psychiatrist Says Sushant Singh Rajput Had Bipolar Disorder, Symptoms And Causes Of The Mental Illness
Stirring Melodies Of Dil Bechara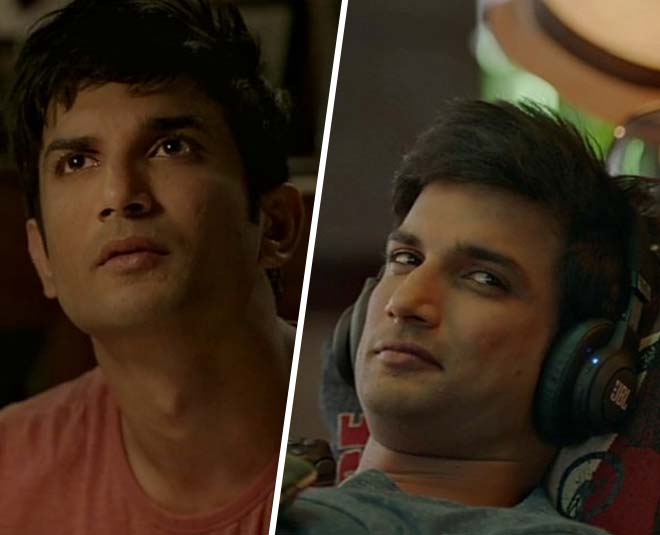 The film has some of the most moving tracks ever. With melodies like Taare Ginn, Khulke Jeene Ka, Main Tumhara, Maskhari, and Afreeda, the film feels more lively and soulful. While some songs gave us hope to love dear ones, others made our eyes teary. Music-maestro AR Rahman has composed the entire album of the film and several ace crooners like Mohit Chauhan, Shreya Ghoshal, Arijit Singh, Sunidhi Chauhan, and many others gave their voices.
Spectacular Acting By The Star Cast
Sanjana Sanghi is surely one of the most promising debutants of the year. Starring opposite to such a fine actor like Sushant, she managed to have a great screen presence. She is sure to make more headlines with her acting prowess. While we totally loved her acting in the scene, wherein her character fell sick, right before going to the hospital, Sushant stole the spotlight by his acting skill in a scene with Saif Ali Khan and by imitating Shah Rukh Khan's iconic poses in several other parts. And of course, his final sequences in the theatre and church are beyond perfection. Bengali actor Swastika Mukherjee also entertained us by playing that possessive and caring Bengali mother.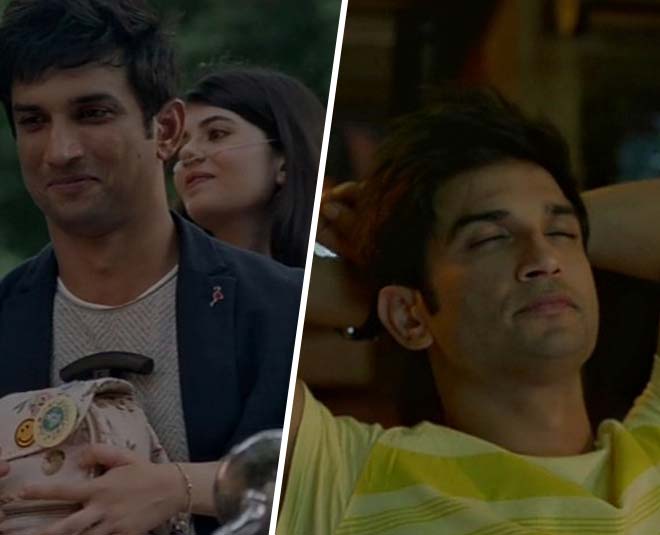 Manny & Mr Basu's Unconventional Relationship
In real and reel life, most fathers do not tend to have very friendly relations with their daughter's boyfriends or male friends. But, Dil Bechara showcased a sweet and unique relationship between Manny and Mr Basu, played by Saswata Chatterjee. In a few scenes, such as the one, in which Manny hugs Kizie's father and another, wherein they are having a beer and discussing Kizie's dream is touching and unconventional. And the final part, where Mr Basu also cried on Manny's death made us more emotional than we already are!
Some Noteworthy Dialogues & Scenes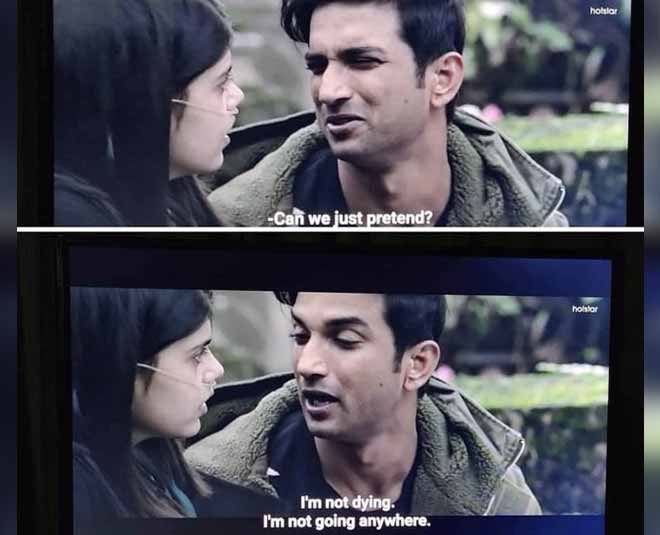 There are many valuable lessons that one can learn from the film. In the world full of people, who give up on their relationships easily, Dil Bechara is teaching us to have a little more patience and faith, when dealing with the one you love and care for. The scene in which Kizie ends her relationship out of fear with her boyfriend feels disheartening for a moment, but as soon as Manny says "let's be friends" gives us hope and taught us, break up is not actually the end of the road. In the end, Sushant also delivers a thoughtful and heart-warming dialogue "Janm kab lena hai aur marna kab hai hum decide nahi kar sakte, par kaise jeena hai vo hum decide kar sakte hain."
Breath-Taking Locations
From Jamshedpur, Jharkhand to Paris, France, the film has been shot at some of the most spectacular locations. Even while watching the film on the small screen, you will feel like visiting the serene lake of Jamshedpur and Eiffel Tower, situated in the city of love, as soon as possible!
Sushant Singh Rajput Scenes That Left Us Emotional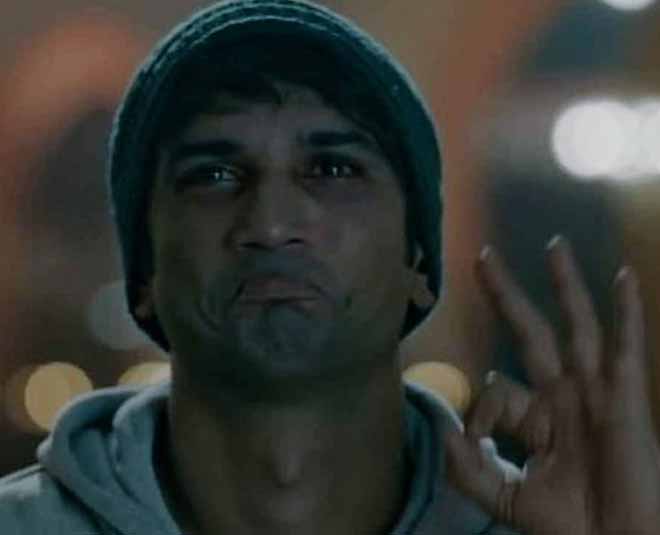 In the end, it all boils down to one thing that we saw this movie to bid a warm adieu to one of the finest stars of the country, who left us all too early! Many of us actually shed tears, when Kizie says "Manny left us all two-days ago" and during the sequence, when we saw Manny crying while revealing his cancer has come back. There were several sequences that made us miss him more. While we will always remember Sushant for the wonderful actor he was, his fans and followers will also cherish his final film and last dialogue "Seri, Kezie Basu!!"
If you liked this article, do comment on our Facebook page. Stay tuned to HerZindagi to read more such articles.


Image Courtesy: Twitter