Director-choreographer Farah Khan, who is known for being friends with most of the Bollywood celebrities seemed to be extremely annoyed with several stars flooding social media platforms with their workout videos during the pandemic of the novel coronavirus. While the government, scientist, doctors, including Bollywood stars are doing their bit to spread awareness against COVID-19 virus, the filmmaker feels sharing fitness regime clips should be least of everyone's priority.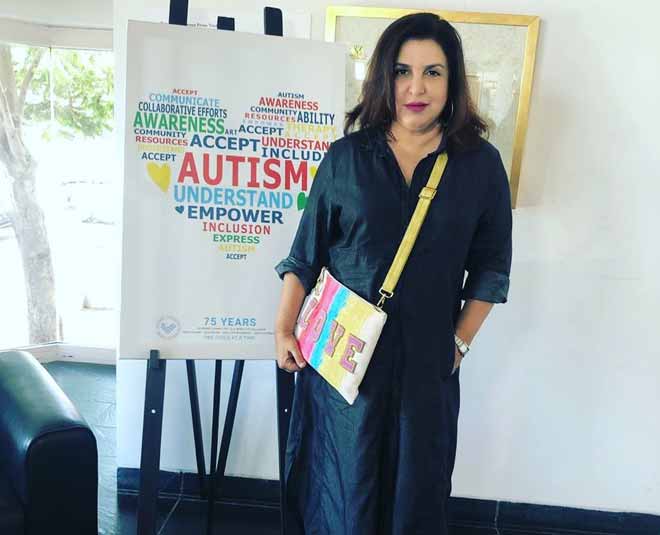 There are many actors and actresses who have been garnering attention on social media with their home-workout videos. The list includes some of Farah's dear close friends too, such as Katrina Kaif, Deepika Padukone, Kiara Advani, Anil Kapoor, Jacqueline Fernandes, Rakul Preet Singh, and others.
Taking to her Instagram, the director spoke her heart out about the workout videos. Her post, which according to Farah is in the "interest of public health and safety" features her saying, "It's my humble request from all the 'celebrities' and 'stars' that please stop making your workout videos and bombarding us with it. I can understand that you all are privileged and you don't have any other worries in this global pandemic except for looking after your figures. But some of us, most of us have bigger concerns during this crisis."
The director is so frustrated that she even announced that she will be unfollowing the stars who will further upload any workout video. "So please have mercy on us and stop uploading your workout videos and if you can't stop, then please don't feel bad if I unfollow you. Stay safe," she added. Clad in a simple grey tee, she captioned the clipped writing, "BAS KARO yeh workout videos !! 😝 video shot by- #diva."
View this post on Instagram
However, seems like her followers and other netizens are not on her side. There were many who didn't agree with the Happy New Year director. A twitter user commented on the same video she shared on Twitter that, "Well ma'am, WHO also encourages to stay fit and healthy in the time of this pandemic, So what's so wrong with the videos posted by celebs to promote fitness?"
Don't Miss: Transmission Of Coronavirus Through Newspapers Is Unlikely, Says Expert
She also shared a screenshot of the World Health Organisation's Twitter handle that says "looking after yourself, your family & friends are important through these stressful times. WHO encourages everyone at home to do simple & fun physical activities to stay healthy & active."
Don't Miss: #21DayChallenge: Play These 21 Fun Games With Your Family To Get Through The Lockdown
There were others who slammed the 55-year-old filmmaker for making a video just because others are making it. While one netizen commented, "Sorry but this is lame. 1. Making a video because everyone's making it is stupid. 2. What people do in their free time should be none of your business 3. You could unfollow them without announcing. We all have discretion on what to watch. 4. Please work out" another said, "there's nothing wrong with motivating and entertaining people in such a situation, don't just crib for no reason. You can choose to not watch these videos."
March 24, 2020
Other than Farah Khan, Diljit Dosanjh also seems tired of watching videos of B-towners working out at home during the pandemic of coronavirus. Taking to his Twitter handle, the 36-year-old singer-actor shared a picture of a man holding a placard reading "Stop posting your home workouts."