The late veteran actress Sridevi is dearly missed by not just her family but her fans as well. We see her films and songs often and send our prayers for her soul to be happy. As we all miss her on her death anniversary, we bring to you a collection of some of her pictures along with some of her famous quotes in which Sridevi was crystal clear about her likes, dislikes, her passion, her love and her perspective.
1Sridevi On Motherhood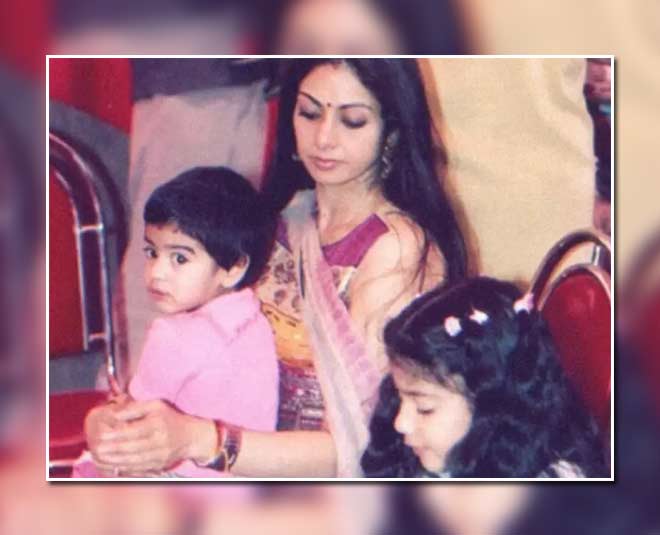 "Nothing is more important than your children. After you become a mother, the instinct comes naturally. You don't have to learn motherhood."
2Sridevi On The Kind Of Love Story She Imagined
"I want to settle down 'in abroad' but my mom does not like the idea. So that I can have ice-creams and milk-shakes and watch movies. In Bombay, I have no time to do anything, and in Madras, I only sit at home and watch TV. My favourite dream is one in which I see a very handsome man dressed in white who comes towards me and kisses me gently. And when we kiss a transformation takes place, and we are in bridal clothes. God, he's the most handsome man I've ever seen!"
3Sridevi On Herself
"Someone very simple. I'm an ordinary person. Nothing very interesting. Just another parents' daughter. Even ordinary girls have style. I don't think I've got that. You see the real Sridevi in the house. I hate to go out for parties. I like being at home with my parents. I'm a very shy person and difficult to get along with."
4Sridevi On Ego
"I don't believe in it(ego) and I think every actor or actress should learnt to crush their ego even before they learn to act."
5Sridevi On Boney Kapoor
"I fell in love with him when I got to know the real him. It was difficult, traumatic even and it took me many years to finally accept the fact that I was destined to be with Boney Kapoor. In hindsight, I only wish that I had realised and accepted his love for me sooner. I always believe in following my heart and I am glad that I did. My parents had passed away by then and my sister was shocked with my decision. But now, she shares a great relationship with my husband and is convinced that he is the best thing that ever happened to me!"
6On Rivalry & Competition
"Where are the rivals? There can be rivalry only between two equals. My only rival at the moment is Sridevi. I'm constantly trying to upstage her….I'm constantly trying to upstage her…I'm doing it to the point of obsession."
7On Her Personality
"I am very simple, all these praises scare me. I feel like a newcomer."
8On Her Life, State Of Mind
"Your state of mind reflects on your face and I am in the happiest phase of my life today. I lead a systematic life. I am health conscious, I do power yoga, play tennis four days a week, control my diet and resist junk food, fried stuff and sweets, even though I have a sweet tooth. And most importantly, I don't sweat the small stuff. All these bring a change in the appearance."
9On The Line She Draws
"Some people think that I am very arrogant, but I am genuinely a very private and shy person. I open up to people who are close to me, and with them, I am a different person."