Ganesh or Vinayaka Chaturthi will be celebrated on 2nd September this year. This ten day festival will begin with bringing Lord Ganesh to our homes in the form of his idol.
Big Ganpati pandals will be set all across the nation for the next 10 days. Depending on the devotees, they can keep the idol in their homes for all 10 days or 7 days or just a day. Ganesh Chaturthi is just around the corner and you all must have started with the preparations.
Make sure you clean the entire house before bringing Lord Ganesha to your home. When you bring Lord Ganesha to your home, you need to do a special puja and if you don't know how to perform the puja on this special occasion then we will help you.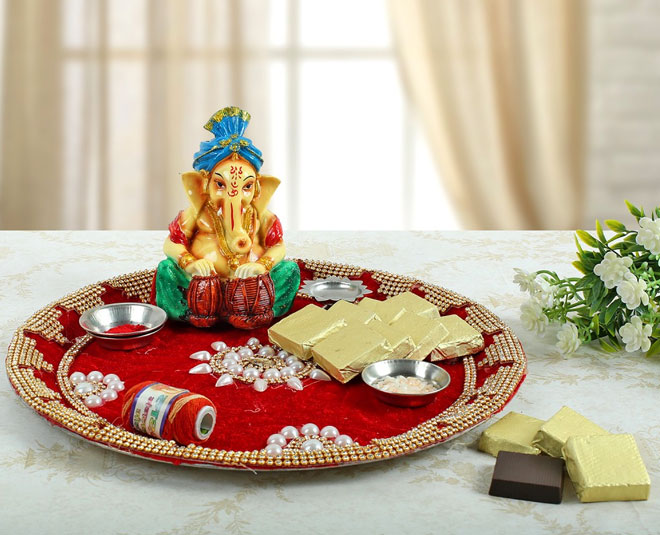 It all begins with Pranapratishhtha where the priest will chant mantras to infuse life into the status. This should be followed by offering Lord Ganesha's favorite foods. Modak, ladoo, coconut rice, shrikhand are some foods you can prepare to offer Lord Ganpati.
After pranapratishhtha, you can do puja at home on your own.
When you bring Lord Ganesh idol to your home or office, make sure that the idol is covered with cloth. You can remove this cloth on the day of Visarjan.
Before getting it inside your home, ask all family members to take some rice and shower it on the idol.
Begin with placing the Ganpati idol on a neat and clean red cloth. Prepare the aarti thali with incense sticks, paan leaf, supaari. Do the aarti and make sure you chant the mantra 'Om Gan Ganpatiye Namah'.
Prepare prasad at home for Lord Ganesha everyday and offer till the day of Visarjan. Also, get flowers and offer it to Ganpati. Keep chanting mantras to increase positivity in your home.
Do aarti and prepare special bhog on the day of visarjan.
Timings For Puja
Lord Ganpati was born during the Madhyana period which is the noon so you should do puja at this time of the day. The Ganesha Puja muhurat is from 11:05 am to 01:36 pm. After 10 days, Lord Ganesha is immersed. As per the legend, he goes back to Mount Kailasha.
Don't Miss: Gear Up For Ganesh Chaturthi, Take Ethnic Outfit Ideas From Bollywood Divas
Date And Timing Of Visarjan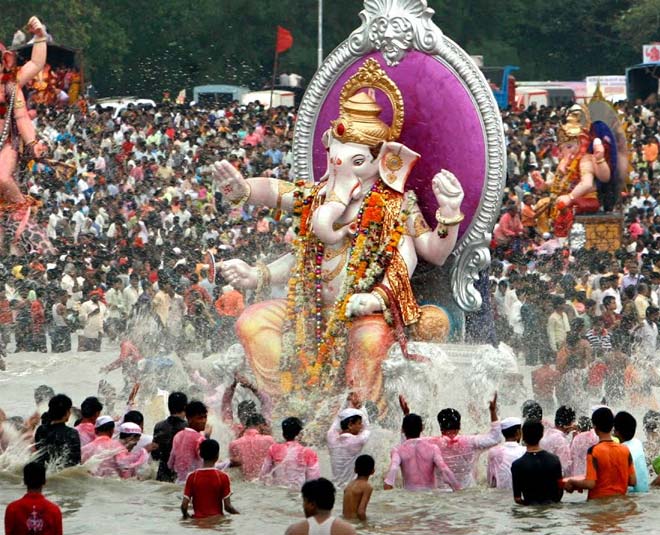 Ganesh Visarjan is on 12th September 2019.
Morning muhurat begins from 06:08 am till 07:40 am. Another muhurat is from 10:45 am to 03:22 pm. Afternoon muhurat starts from 04:54 pm to 06:27 pm. Evening muhurat is from 06:27 pm to 09:22 pm.
The Ganesh Chaturthi will end at 1:54 am on 3rd September. Make sure you complete the rituals before this time.