In the year 2022, some of the zodiac signs need to be a little cautious about their health and career. They may face some problems during the year. Although, overall 2022 will be a favourable year for them but they might face problems for some time in 2022. Therefore, here are a few remedies by Dr. Aarti Dahiya, astrologer and vastu expert.
Gemini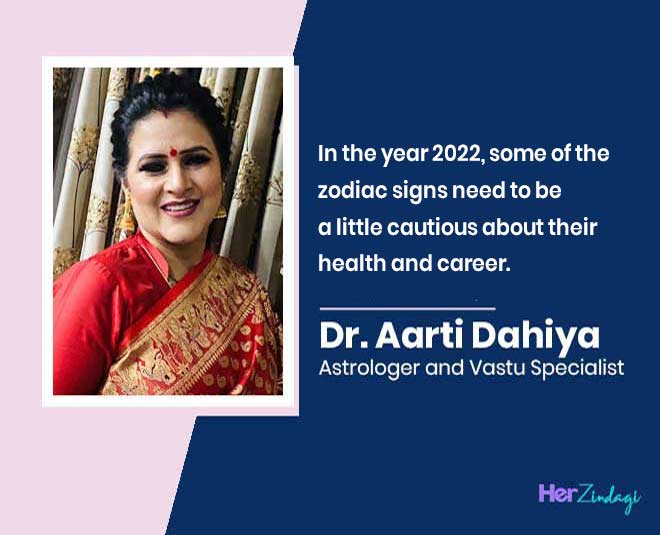 2022 is not a good year for Gemini in terms of health and finance. From February to mid-April, a person of this zodiac sign may have to face health-related problems such as joint pain, stomach diseases and cold & flu.
However, a change is expected from the second fortnight of April. This is because of the uncertainties of Rahu's transit in the 11th house. The transit of Mars in the tenth house favours the unemployed and benefits job aspirants. Problems may arise in a relationship with siblings.
Remedies
Worship Goddess Durga every Wednesday. You can also offer Hanuman Chola in the temple on any one Tuesday or Saturday of every month.
Cancer
In the year 2022, the transit of Mars in Sagittarius and Saturn in 7th house is not very favourable at the beginning of the year. As per the yearly horoscope, this year will be a mixed one for Cancer. There will be many problems that may trouble you this year but your self-confidence will help you deal with those problems.
Due to the position of Mars, your mothers health might be affected. Therefore, you need to be careful and keep a close watch. You will also have to be careful due to the transit of Saturn. During this time, it is advisable to take special care of your health.
In the beginning of the year, there might be ups and downs in terms of job. There are chances of transfer as well. Your relations with close friends may also get spoiled.
Remedies
Worship Lord Shiva every Monday and every Friday, offer perfume to Goddess Lakshmi. Also, help needy and sick people.
Libra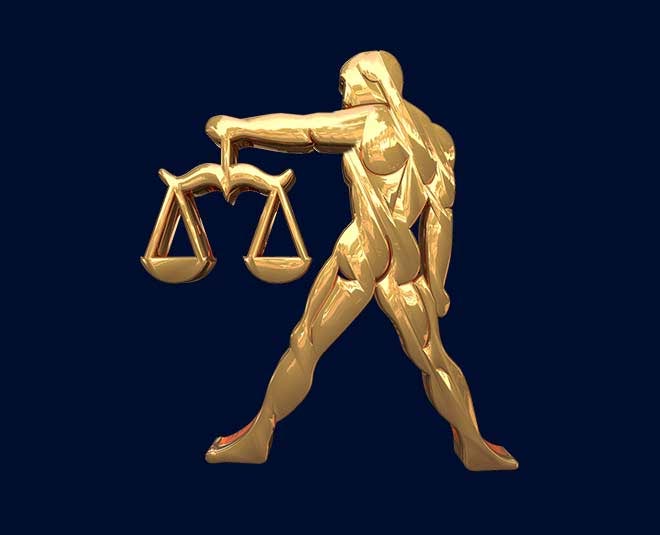 The atmosphere of the house will remain tense due to the transit of Saturn over the people belonging to this zodiac sign. There may be differences between the family members or a fight and quarrel over some matter.
There is also a possibility of loss of money. Also, you will be troubled by problems related to your and your mother's health.
The year will be a difficult one for you till the month of April. There will also be problems in job and business. Also, there might be a dispute between you and your spouse which can spoil the environment of your house. The lines of tension will be clearly visible in the relationship as well. However, times will get back to normal after 29 April.
Remedies
Every Friday, worship Goddess Lakshmi and it is advised to offer jaggery to red cow on Sundays. Also, make sure to make a roti for cows every day.
Don't Miss: #Vickat Wedding: OTT Platform Allegedly Offers A Whopping 100 Crores For Exclusive Wedding Footage
Aquarius
During this time, your health can suddenly deteriorate. There are chances of minor accidents. You may be prone to eye pain, foot pain or some other kind of injury or sprain. Therefore, it is important to take care of your health. You should connect yourself to nature and put your mind in meditation and yoga. You have to be careful while doing any otherwise there might be repercussions.
Don't Miss: Major Events To Look Out For In 2022
Remedies
Keeping a fast on Saturday might prove to be beneficial for you. Add flour and sugar to the ants on a Saturday. Also, visit Maa Kali temple every Saturday and offer brahm bhoj to any Brahmin on new moon day.
For more such stories, stay tuned to herZindagi!