Every season, there is a budding romance inside the Bigg Boss house which steals all the limelight. It looks like Eijaz Khan and Pavitra Punia are the couple this season. Though they haven't confessed their feelings for each other, there have been times when it all hinted at their feelings for each other.
Interestingly, everything isn't going very smooth between the two. There have been times when the two got into an ugly war of words but at the end of the day, they are together, inseparable. We thought of taking you through times we felt like the two have real feelings for each other. Read on to know.
Eijaz Khan Saves Pavitra Punia From Nominations
Just a few days back, we saw Eijaz Khan and Pavitra Punia turning enemies after the former saved Jasmin Bhasin from nominations. Pavitra Punia lost her cool and started to slam him for his decision, she also went on to abuse him. The two got into a war of words and it all looked like things won't get better between the two now.
However, in the last nomination task, Eijaz Khan was asked to destroy his photo frame with his dogs to save Pavitra Punia. Pavitra Punia got emotional on hearing what the task is and told Eijaz that he doesn't need to do it because she knows his connection with the photo frames. As Eijaz Khan brings the photo frames from his room, Pavitra requests him not to make the sacrifice. However, Eijaz Khan ends up saving Pavitra Punia by destroying his photo frames. Eijaz Khan's big sacrifice clearly hints at his feelings for Pavitra Punia.
Don't Miss: BB 14: Eijaz Khan's Girlfriends, Rape Accusation, Mental Illness! All You Need To Know About Him
Eijaz And Pavitra's Date
Eijaz and Pavitra got a chance to go on a date inside the Bigg Boss house recently. The two were seen spending some quality time together and confessing their feelings for each other. Eijaz Khan thanked Pavitra Punia for cooking food for him and told her how special she was. They were seen dancing around and feeding each other food. Pavitra Punia also went on to hug and kiss Eijaz Khan during the date.
Their chemistry spoke a lot about the feelings the two had for each other. However, ex-contestant of the show, Nishant Singh Malkani recently talked about Eijaz Khan and Pavitra Punia's relationship inside the house. He said, "It is all for the cameras. They got to know that (the angle is working well), and people also told them they look good together. So, now they are playing on that. There is nothing between them in real life." What do you think?
Eijaz And Pavitra Accepting Each Other The Way They Are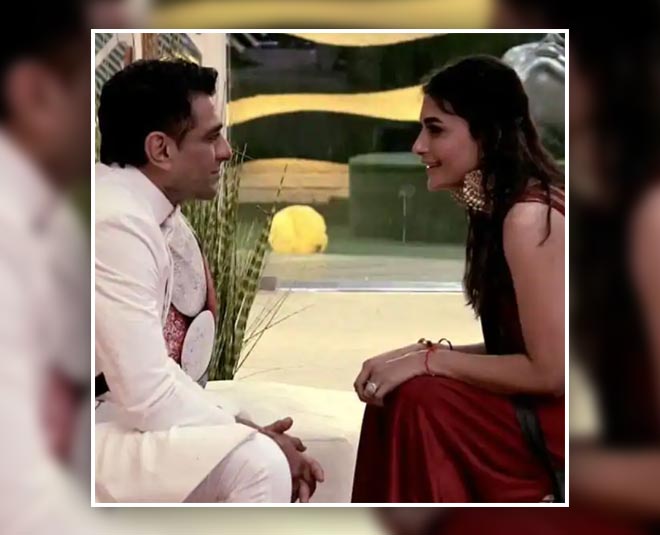 There was a time when Eijaz and Pavitra became good friends inside the Bigg Boss house but soon came a time when their connection grew beyond it. On various occasions, not only did Eijaz and Pavitra were seen taking care of each other but also seen confessing their feelings for one another.
Don't Miss: Pavitra Punia Confesses Feelings For Eijaz Khan, Are They The Next Shehnaaz And Sidharth?
The two are always seen blushing when linked to each other. Once, Eijaz Khan was seen asking Nikki Tamboli if he should dye his beard, to which she replied that he should ask Pavitra Punia. Eijaz then smiled his heart out. On the other hand, Pavitra Punia was seen telling Jaan Kumar Sanu that she doesn't know what relationship do the two share.
If we look from the game point of view, both Eijaz and Pavitra are strong personalities. They have their own issues at times but at the end of the day, they stand together and accept each other the way they are.
Do you think it will all work out between Eijaz Khan and Pavitra Punia inside the Bigg Boss house? Share your thoughts with us on Eijaz and Pavitra's romance. For more stories on Bigg Boss, stay tuned!