Give your balcony a splash of greenery and freshness by planting climbers there. Climbers work as a beautiful decoration and can instantly enhance the look.
Climbing plants use larger plants, trees, poles, or other artificial means to help their growth upwards. For anchorage, they grow tendrils, suckers, or stem sprouts, or they thread themselves around their props and spontaneously spread. Despite their natural tendency to expand, their stems can be knotted to direct them in a specific direction.
In gardens and balconies, climbers can enhance the vibrancy and aesthetic of the space. Here are some of the best climber plants for a lovely balcony look.
Money Plant
When it comes to balcony decorations, money plants are one of the most popular plants. They are easier to grow since they do not require much maintenance and can grow quite quickly. The best quality of such plants is that these plants aren't just for balconies; they may also grow within to create a lovely ambiance.
To grow them in a balcony or garden, choose a shaded or semi-shaded space suited for positioning the plant. You can also hang this plant in an interior place since this requires less upkeep. You can even let it grow to simply cover a wall beautifully.
Don't miss: Place A Snake Plant Inside Your Home For These Benefits
Bougainvillea
Bougainvillea is another popular choice when it comes to decorating gardens or balconies.These plants are characterized by clusters of brightly coloured flowers. Their blossoms bloom in shades of magenta, red, pink, orange, yellow or white which can create a stunning pop of colour and enhance the look of your garden.
It is a low-maintenance vine that requires little attention. This attractive plant requires full light and well-drained soil, so be sure to plant it appropriately. Maintain consistent growth by watering it on a regular basis in the beginning, then gradually reduce to occassional watering. This plant can withstand drought and salt, making it suitable for growing in hot, arid, or coastal conditions too.
Don't miss: These Low Maintenance Indoor Plants Will Beautify Your Home
Honeysuckle Climber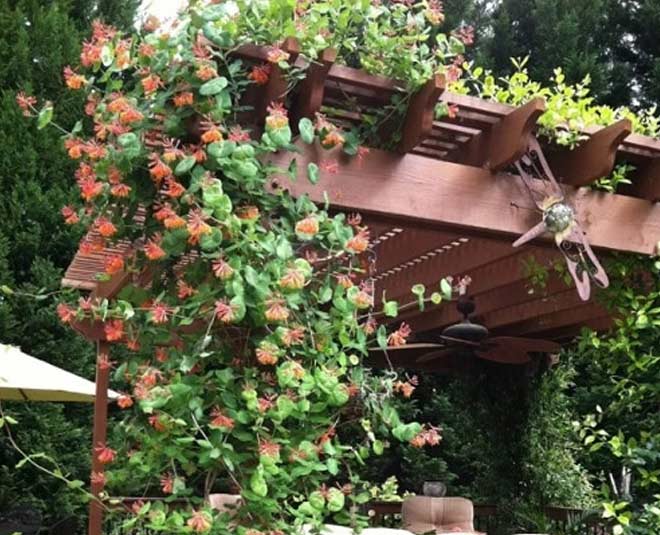 Honeysuckle creeper is a vine that can grow up to 8 metres in length. They feature fragrant, colourful blossoms that come in a variety of colours. Planting these climbers will add lushness and vibrancy to your yard, balcony, or terrace.
They'll look fantastic cascading down the balcony railing if you place them in the railing.
Nasturtium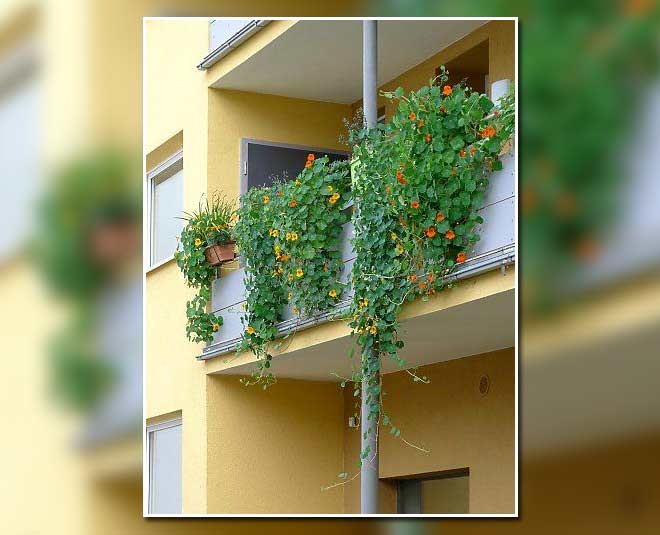 Nasturtium is another plant that will enhance the appearance of your balcony or garden. These plants are bright, blooming, and fast-growing, and they can cheer up your garden. Another intriguing feature of this flowering plant is that its blooms are edible and can be used as a garnish for smoothies or cocktails.
In addition, nasturtium's orange bloom, leaves, and seed pods are very good for their peppery flavour and culinary usage.
Although these plants can grow in partial shade, they will not blossom as beautifully as they would in full sun.
For more decorative ideas and stories like these, stay tuned to HerZindagi!