Everyone loves to sit on the balconies with a cup of coffee and enjoy the weather irrespective of the size. However, most of the time balconies are not used to the fullest. They are either filled with lots of junk or just don't appeal to us to sit and have some relaxing time.
Therefore, we are here with some cool ideas to decorate the small balconies that will make you want to spend most of your time outdoors in the balcony.
Greenery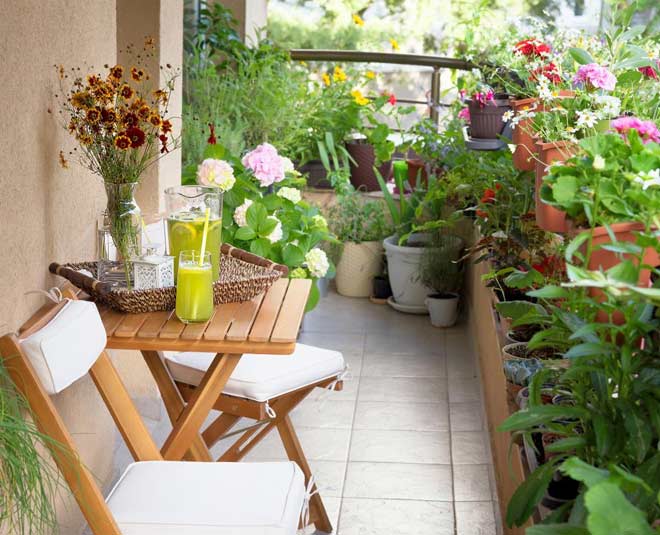 Nothing is more appealing on a balcony than lots of plants. Put your favourite plants in a cluster or a pot and we are sure that you will want to spend all your time on the balcony beside the plants. You can go for some plants which provide clean air or the plants or some medicinal plants. You can also opt for plants that you can use in the kitchen like tulsi, neem, etc.
If your balcony is too small and there is not much space to put up all the plants, then you can go for balcony planters or even try a vertical garden.
Comfortable Seating
A small balcony doesn't mean that you can't have seating as what is the purpose of the balcony if you can't sit comfortably and enjoy the view. However, small balconies don't allow this, so, go for foldable furniture options that will allow you to relax as well as don't occupy all of the space.
Add Rugs And Cushions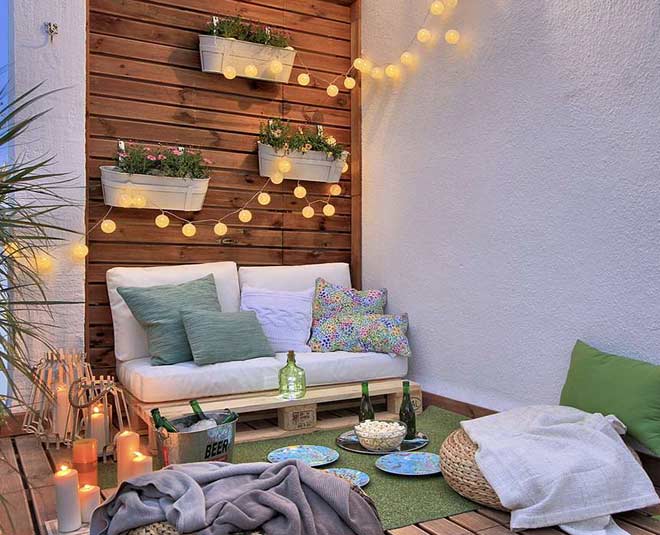 Why just limit your balcony to plants and furniture when there is so much more to explore? You can add rugs (types of rugs) and carpet for your feet to land on a soft surface while sitting. You can also go for faux grass carpet which is very trendy at the moment.
Apart from rugs, you can also put some large throw cushions in the balcony. These can constitute a great seating option and can replace large furniture to be accommodated in your small balcony.
Lighting
Just like indoors, lighting is also essential for balconies for various purposes. Lighting can create a perfect romantic ambiance for your balcony dates and this will also be wonderful if you love to read as your balcony is the perfect reading corner for you.
You can choose from a variety of options such as candles, fairy lights, hanging lights or floor lamps to make your balconies more appealing. Also, you can add special lights to keep the mosquitos away.
Don't Miss: Here Are Some Tips To Always Keep Your Marble Floors Shining
Canopy
Even in small balconies, you can be disturbed by the weather conditions such as rain or the hot sun. Therefore, it is a great idea to cover your balcony with a canopy to stay protected. I mean what's the point of a balcony if you can't sit outdoors during the monsoon season and enjoy the weather.
Don't Miss: Here Is What You Can Do With The Spare Room At Your Place
You can choose from different kinds of canopy such as fabric canopy, bamboo canopy and many more. This will not only protect you from the weather but will also serve as a visual aid.
Use these smart ideas to make your small balconies more invigorating and enjoy a fun time with your family. For more such stories, stay tuned to HerZindagi!