Everyone loves a sparkling clean house, but the process of keeping your home clean and tidy isn't as easy as it seems. You need to know which cleaning tools to use, how to clean the floors properly, when to vacuum or mop, we know the struggle!
We know that it can take a major chunk of your time and effort to remove dust and dirt from every corner of your house, and you wouldn't want to do it in the wrong order, right? This actually becomes the root cause of an issue that we would be discussing today.
There is a burning question that still seems to be confusing a lot of us - "Should we dust or vacuum first when cleaning?" There, we said it!
With the passing time, this question has become much like the chicken or the egg conundrum, so, not everyone knows what comes first.
But today, we are not only revealing the answer but also sharing some top cleaning tips to help you out. So, if you want a squeaky clean house, then, read on!
Cleaning Your Home Regularly Is Important!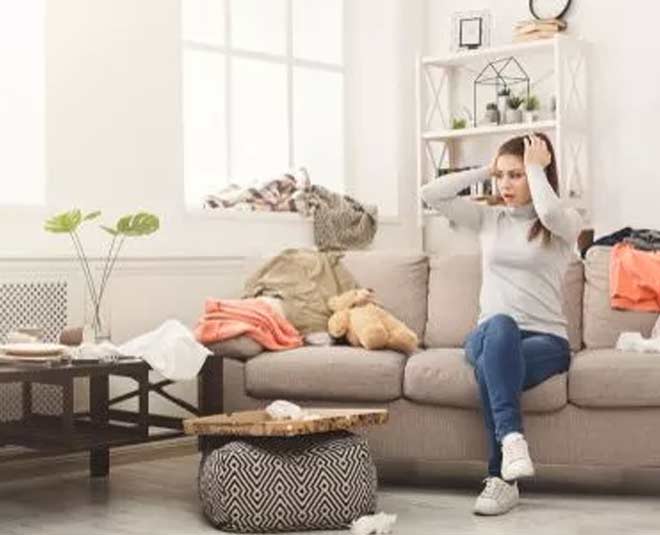 Image Courtesy: nitrocdn.com
But before delving further into this conundrum, let's first know why it's important to clean our homes regularly.
Cleaning, either by dusting or vacuuming, is possibly one of the most crucial things you need to do as a homeowner. It is truly one of the healthiest activities around, be it physically or mentally, as it improves our quality of life.
Dust collects very quickly in any surrounding, and if you lazily postpone cleaning for a couple of days (or weeks!), it can lead to various problems.
Not only does the dust make your house look untidy but it can also seriously impact your health. Dust carries pollen, allergens, dead skin, and other microparticles that can lead to allergies, nasal congestion, sinus problems, or serious respiratory issues.
It's high time that you prioritize your health now, which is why you need to learn how to clean your home like a pro.
But now, the question again crops up. What is the proper order? Should you vacuum or dust first? The answer is pretty logical and simple.
Dust First, Vacuum Later!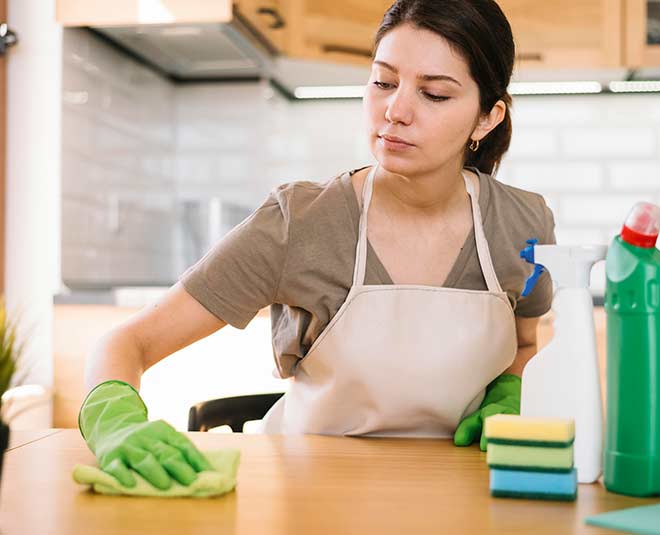 The answer to the burning question is that you should always dust first and vacuum later. Why?
The motive is simple. When you start dusting your room, you'll notice that some of the dust particles wipe away onto your microfiber cloth or duster, but most of them will float into the air. So, what would happen next? Those particles will end up settling on your floor.
Vacuuming your home afterward helps to remove any remaining dirt. If you save dusting until the very end of your cleaning routine, the dirt particles will eventually land back on your surfaces, which would mean that you'll need to vacuum all over again to get your home properly clean.
If you think of leaving the house as it is, the dust will remain and could also have an impact on your health. Such a nightmare, isn't it?
So, to solve this issue, it is important that you start dusting from the top of your room, for instance, your ceiling fans or on the top of your cupboards, and working your way down dusting surfaces, before vacuuming the floor.
Pro Tips For Dusting
Now, let's talk about the tips that will make you a pro at dusting your house!
1. Dust Your Home Regularly
Let's be honest - dusting is boring! But if you want to keep on top of your home cleaning game, you need to commit to this chore on a regular basis.
To make it a little less boring and tiring, of course, you divide the tasks into two parts - light dusting and heavy dusting. You can do some light dusting every 3-4 days to cover the obvious exposed areas and surfaces.
While, you can schedule a deeper dusting session every one to two months. In this session, you can clean the hard-to-reach areas, like the top of the cupboard or behind the fridge, and so on.
2. Start At The Top Of Your Room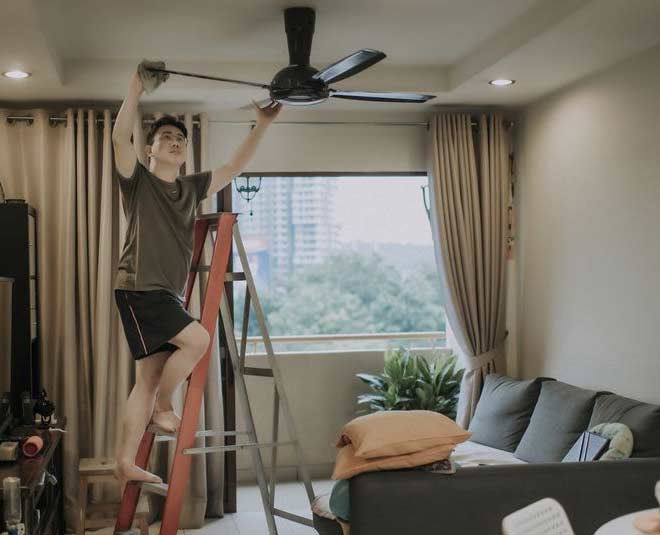 Image Courtesy: Popular Mechanics
You should always follow a top-down approach while dusting so that you never miss a spot. Also, it will save you a lot of time as the dust particles will disperse into the air and then fall on the objects below, which you'll dust later, or onto the floor, which you'll vacuum after dusting.
Don't miss: Know How To Clean Your House Quickly With These Hacks
3. Invest In A Microfiber Cloth
Buying the right product could be a game-changer when it comes to dusting. You can invest in a microfiber cloth or brush to remove dust, as they pick up dust very efficiently and remove a lot of bacteria. On top of that, they are inexpensive and easily available.
Pro Tips For Vacuuming
After dusting, it's time for vacuuming! Check out these simple tips and tricks that will help you vacuum like a pro.
1. Clean The Vacuum Filter Regularly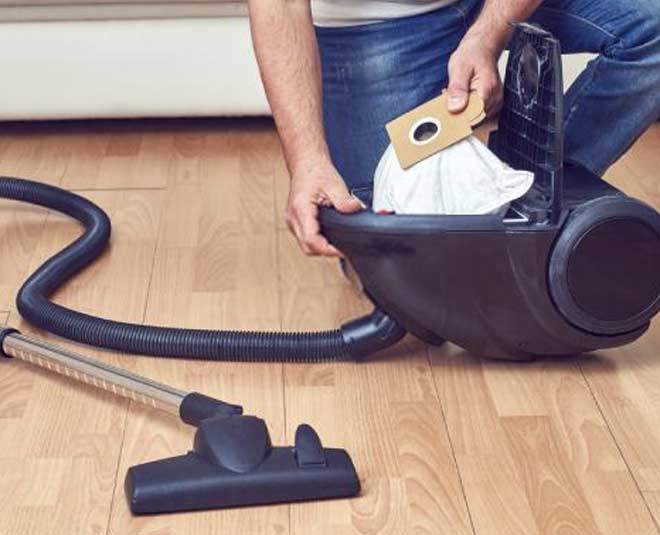 Image Courtesy: TheKingLive
Most vacuum cleaners come with a filter or a bag. Before you start doing this chore, just make sure that the filter or bag is dust-free. Otherwise, it can act as an obstruction to the dust we want to vacuum up, hence, undoing all of our hard work.
2. Pick A Vacuuming Pattern And Stick With It
This is one of the most efficient tips. You need to stick with a pattern while vacuuming, otherwise, you will most likely cover random spots, which will not only spread more dust, but you will be needlessly tiring yourself out too.
For instance, if you have a rectangular rug, start at its corner and move to the next corner, at 90 degrees. Then, keep repeating that to get a dust-free carpet in no time!
Also, vacuuming from the inside of a room towards the outside can save a lot of time and energy.
Don't miss: 9 Cleaning Hacks For Your Home That'll Make Your Life Much Simpler!
3. Beware Of Pet Hair!
This tip is for all the pet owners out there! You need to take extra care when it comes to vacuuming if you have a pet as the dog or cat hair can get caught at the end of your machine and prevent any particles from getting into it.
To solve this issue, make sure to remove any visible pet hair by hand before you start vacuuming. You may also want to invest in a specific pet-friendly vacuum cleaner, it will make all the difference. Trust us!
Are you a clean freak or trying to clean efficiently for the first time? What do you think of these tips? Do share your thoughts with us on our Facebook page. For more such stories, stay tuned to HerZindagi!
Did you like this article ?
Disclaimer
Your skin and body like you are unique. While we have taken all measures to ensure that the information provided in this article and on our social media channels is credible and expert verified, we recommend you consult a doctor or your dermatologist before trying a home remedy, quick hack or exercise regime. For any feedback or complaint, reach out to us at compliant_gro@jagrannewmedia.com