The universal truth is that while dogs give validation to absolutely everyone, cats are hard to please. You may think that the cats are getting friendly with you one moment and the very next moment they might scratch you and walk off.
However, if you are someone who gets fascinated by the uncertain behaviour of cats and are soon looking to adopt a pet cat, here are a few things that might help your initial few months a little easier.
Here are five tips that you must keep in mind when getting a pet cat home!
Do Not Overwhelm Your Cat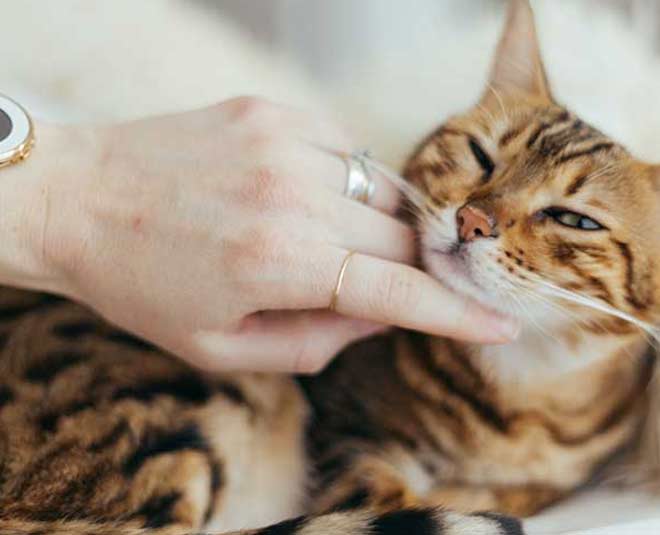 Image Credit: images.ctfassets
We get it, it is the first time you have brought a pet cat home, you are excited and you want to express your love. However, you must understand that the way cats respond to being petted is very different from dogs. Cats do not like to be cuddled, instead, they prefer gentle strokes down their back and tickles on their chin. Cats get overwhelmed by too much cuddle and next thing you know, they would have fled.
Brush Their Hair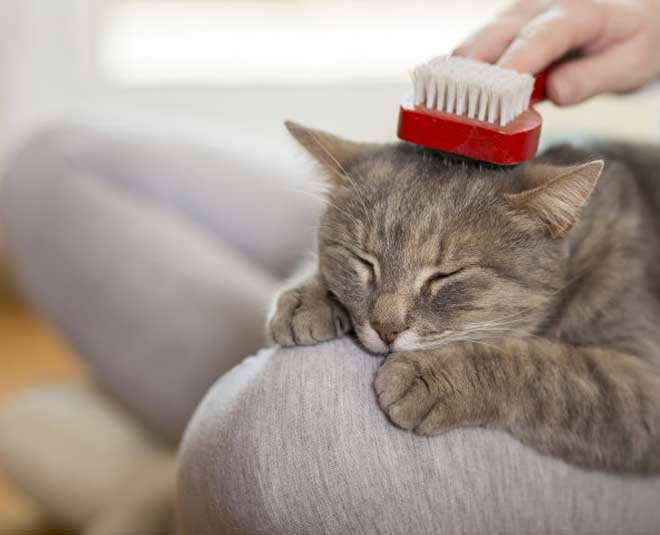 Image Credit: luckydawgsalongrooming
Very few people know the importance of brushing a cat's fur. This not only soothes the cats and makes them feel good but is also very important for maintaining their hygiene. It removes the first from the fur of the cat along with grease and broken hair. Apart from this, brushing circulates their blood and improves the condition of the skin.
Bring Them Toys
Image Credit: pumpkin.care
You might think that cats are not friendly enough and are way too aggressive to play with toys but trust us when we say this, find your cat the apt toy and he/she will be engaged in playing with the toy all day long. What usually works with cats are toys that can move. They will chase these toys all around the house and your sofa and other furniture will be saved from their scratches!
Don't Miss- Pet Cafes In India That Are Just Paw-Some!
How To Prevent Them from Fleeing
It is a known fact that cats, as and when they grow up, leave the house on their own quest and seldom come back. This is because cats are very curious animals and they love to explore. What you can do is take your cat on occasional outings, make them exercise, take them to a garden where they can play and make sure you take them out at least twice a week. This way they will get acquainted with the outside world, not be as curious and their chances of running away will reduce.
Don't Miss- Here are some cat caring tips to make your life easier with your new member!
How To Prevent A Sunburn
Cats love to sunbathe. They are lazy animals who love the sun and can sleep in the sun for hours. However, if the heat is too much, this may harm the skin of the cats especially if they are young or have less fur. What you can do in summers is that, instead of letting your cats sleep out in the sun, you can shut your windows and let the sunlight come through them. While it will still be sunny, the sunlight will be filtered through the window and will not harm your pet.
We hope you found this article helpful. If you wish to read more such articles, stay tuned to HerZindagi!