How To Give Your Room A Christmassy Look?
Create perfect Christmassy feels at home with these decoration ideas.
The joyous festival of Christmas is almost here, and it's time to flaunt your inside creativity by setting your house the christmassy way. Cover your house in glitters, shimmering lights, and fuzzy decorations this year, much like the streets outside, and go all out with the Christmas spirit. Here are a few ideas to make your home festive and sparkling this Christmas.
1. Lighted Jars For Warm Glow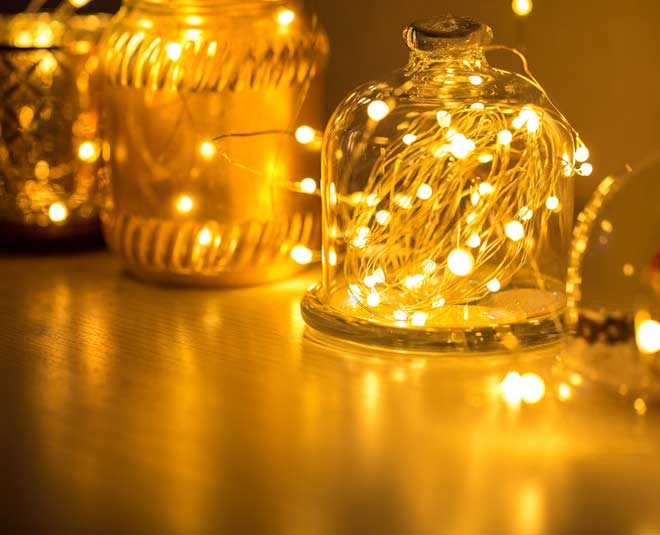 Place your common glass jars or tumblers on your house's tables and dress them up with gorgeous fairy lights, and you're ready to go. This decoration will take little time and create a stunning impression. This will give the house a pleasant glow while also saving you time and energy from having to put streaming lights on the walls. Place these jars in every little nook of your room for a wonderful and almost heavenly radiance.
2. Artificial Christmas Tree
If you can't get a hand on christmas trees, you can always use artificial trees for decoration. Christmas trees will bring up all the christmassy feels at your home and get you all the appreciation. You don't necessarily have to get a big tree. You can also put small trees which will do the work right. Decorate them with beautiful small decorations and fairy lights.
3. Pine Garlands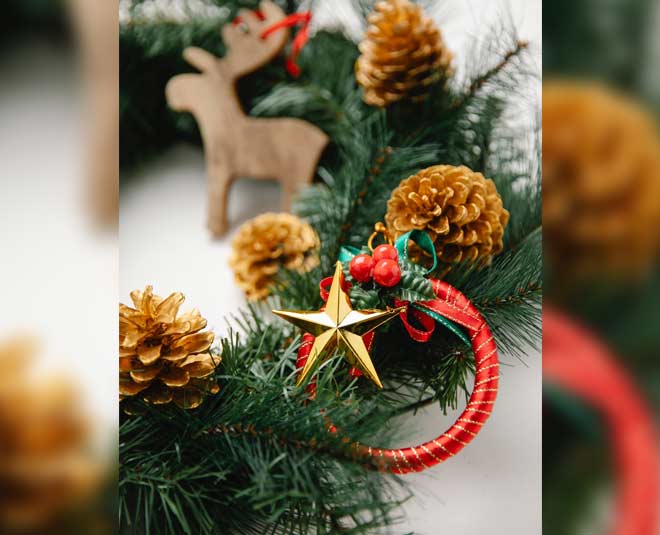 If not Christmas trees, pine garlands can be used instead. These are thick modern garlands that are ideal for christmas decorating. You can place them on the walls, set them on a stairwell stand, hang them from the ceilings, or arrange them wherever you wish for a beautiful effect. You can also have both a Christmas tree and garlands to add to the festive spirit.
4. Tinsel
Tinsels are long strings of shiny coloured paper which are used as a decoration to hang on a Christmas tree. You can put these on your tree as well as you can hang them on your walls and furniture. It may be hung from ceilings or wrapped around statues, lampposts, and so on.
5. Christmas Lights
Without saying, Christmas lights are a necessity during Christmas decorations. Decorate your walls with Christmas lights for the right festive spirit.
6. Bedsheets And Cushions
When Christmas is in the air, everything needs to blend in with that spirit. So, get a fresh set of linens for your bed sheet and cushions. The ultimate choice for the day would be the red and white combination. You can decorate other things with a green background.
Don't miss: Make Your Room Stunning With These Fabulous Decoration Ideas In A Budget
7. The Christmas Scent
If you really want to get all the Christmas feels, you cannot miss the fragrance of freshly baked plum cake, rum and cinnamon. You may not be able to get these items at home, but you can get the fragrance right. Fill a small bowl with cinnamon, ginger, and orange peels, as well as lavender seeds, and place it at your front door. You can also stock up on scented candles, such as vanilla, chocolate, and coconut, or essential oils. You can combine them and light them up. This will create a cutesy Christmas ambience and will leave everyone all impressed.
Don't miss: Tips To Decorate Your Home With Candles
Transform your room with these ways and get a magical touch of christmas. Eat lots of cakes and celebrate with your loved ones. Merry Christmas!
Recommended Video
For more such stories and ideas, stay tuned to HerZindagi!