Chaitra Navratri 2022: Know The Date, Auspicious Time & Worship Method
During this time of the year, we worship Goddess Durga's 9 avatars.
The month of Chaitra has started on 19th March 2022. Both Chaitra Navratri and Ram Navami fall this month. Just like every year, this time also Navratri will start with the Pratipada date of Shukla Paksha of Chaitra month. With the establishment of Ghat in Chaitra Navratri, the worship of the 9 forms of Maa Durga will start.
According to Pandit Ramnarayan Mishra, this year Chaitra Navratri will start on Saturday, April 02, and will continue till April 11, Monday. Ram Navami is the last day of Navratri. According to mythological belief, Lord Shri Ram was born on this day.
Chaitra Navratri Date & Form Of Maa Durga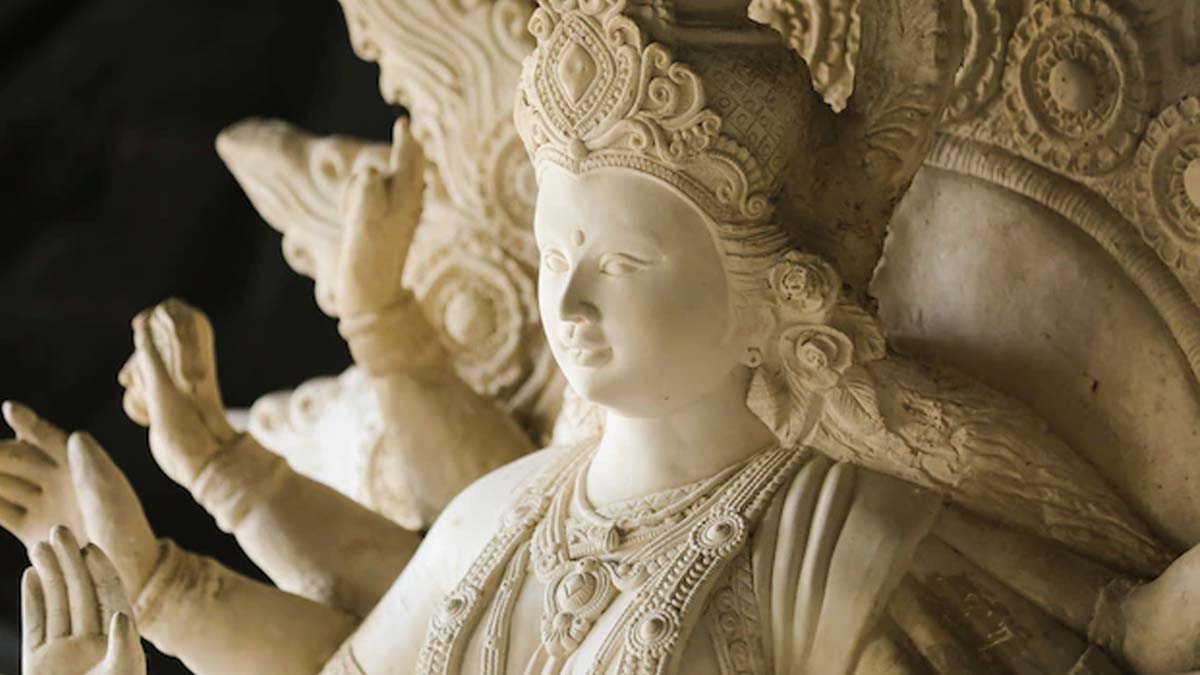 Different forms of Goddess Durga are worshipped every day for the nine days of Navratri. There is a different way to worship each form of the Goddess and each day has its own significance. Read on to know which form of Goddess Durga will be worshipped on which day.
2 April 2022 – Pratipada of Chaitra Navratri – Worship Maa Shailputri
3 April 2022 - Chaitra Navratri second day – Worship Maa Brahmacharini
4 April 2022 - Chaitra Navratri third day – Worship Maa Chandraghanta
5 April 2022 - Chaitra Navratri fourth day – Worship Maa Kushmanda
6 April 2022 - Chaitra Navratri fifth day – Worship Maa Skandmata
7 April 2022 - Chaitra Navratri sixth day – Worship Maa Katyayani
8 April 2022 - Chaitra Navratri seventh day – Worship Maa Kalratri
9 April 2022 - Chaitra Navratri eighth day - Worship Maa Mahagauri, Durgashtami
10 April 2022 - Chaitra Navratri ninth day – Ram Navami
11 April 2022 - Chaitra Navratri tenth day – Navratri fasting
Auspicious Time
It is considered to be auspicious to set up the Kalash on the pratipada date of Navratri i.e 2 April 2022, between 06:01 am to 08:31 am. The Abhijeet muhurta of setting up the Kalash is from 12 noon to 12:50 pm. Devotees can also do Ghat establishment during this muhurta.
Worship Method
On the first day of Navratri, wake up early in the morning and take a bath with water mixed with Gangajal. Wear clean clothes and then, clean the temple. Spread a red or yellow cloth on the post and put the idol or the picture of Goddess Durga on it. Now, after sowing barley in clean soil, install a kalash on it. After this, invoke the Goddess Durga and then, recite the mantra and aarti.
Don't Miss:These Ram Navami Captions Will Go Best With Your Festive Photos
Importance Of Kalash Puja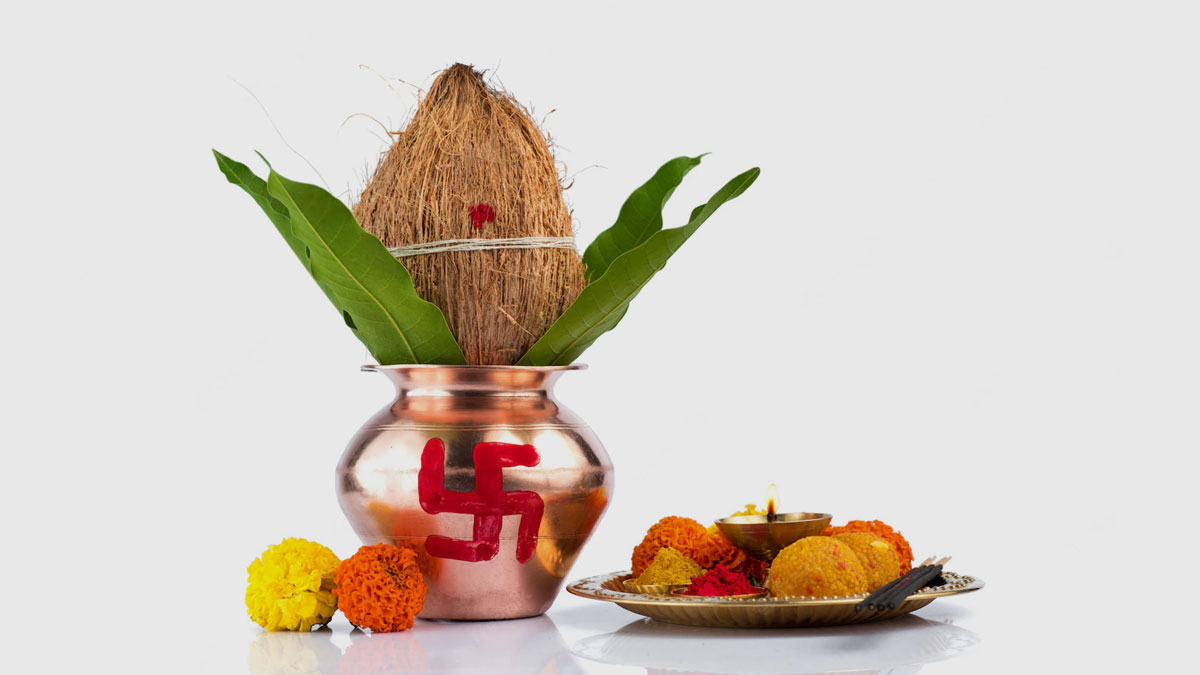 You might have observed that the prayers begin after the Kalash sthapana on the first day of Navratri. Kalash is considered to be one of the most important features of the Navratri Puja and it signifies happiness, prosperity, opulence and an auspicious occasion.
Therefore, we always keep the Kalash in front of a photo of Goddess Durga during Navratri Pujan. Also, the Kalash is covered with a big earthen pot which is then filled with mud and barley.
Barley signifies the first crop of the season and new growth. In addition to that, coconut is also placed inside that bowl as it is considered very auspicious.
Special Prasada
The first day of Navratri is dedicated to Goddess Shailputri. Sweets made in pure ghee are deemed to be loved by her. Devotees also offer the Goddess raw cow ghee to please her and in return, the Goddess blesses them with a life free of disease and illness.
Don't Miss:Indian Fashion Items To Add To Your Navratri Wardrobe
Goddess Durga's Vehicle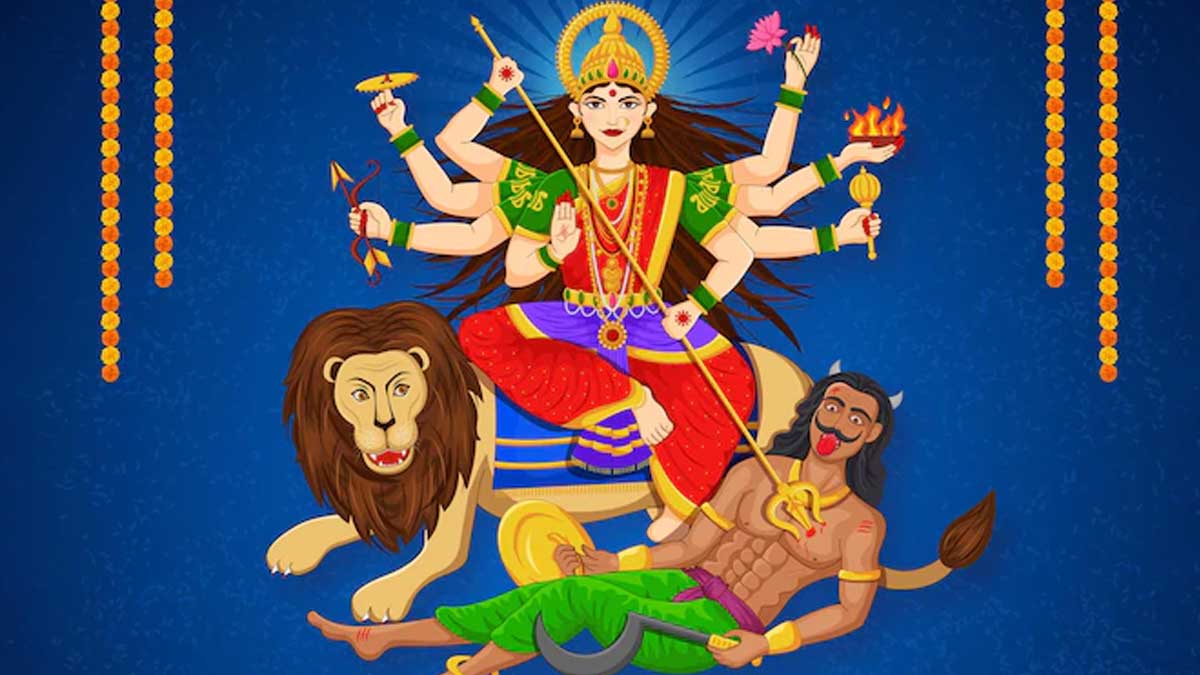 On every Navratri, the Goddess arrives in a different vehicle. According to Pandit ji, this time, Goddess Durga will come riding on a horse. It is mentioned in Devi Bhagwat Purana that the arrival of Goddess Durga on a horse is not a good sign for governance and power in the country. In such a situation, during Navratri, you must wish for peace and stability from Goddess Durga.
Let us tell you that Navratri comes four times a year: Chaitra Navratri, Shardiya Navratri, and Gupt Navratri twice a year. In Chaitra Navratri and Shardiya Navratri, ordinary devotees observe nine-day fasts and rituals to please Goddess Durga while in Gupt Navratri, the tantriks perform nine nights of worship and rituals of Mahavidya to perfect their tantra skills.
On Chaitra Navratri, welcome Goddess Durga wholeheartedly and worship with all the rituals.
For more such stories, stay tuned to HerZindagi!