Gorgeous Bollywood Actresses Who Are Ageing Like A Fine Wine
From Madhuri Dixit to Aishwarya Rai, some actresses look as radiant and gorgeous as they did decades ago.
Over the decades, Bollywood has blessed us with several very talented and absolutely gorgeous looking actresses. Some of these actresses ruled the industry with their brilliant performances and ultimate grace in their younger years, and therefore earned a place in everyone's hearts. Things haven't changed much, though, because they still hold a place in everyone's heart. It's not simply because of their acting abilities; it's also because of how they've handled growing older in years.
Like wine, some actresses have matured wonderfully and beautifully. Take a look at these gorgeous Bollywood actresses who have been taking good care of their bodies, skin, and diet wonderfully and are aging gracefully.
1. Madhuri Dixit
Age Today- 54
Madhuri Dixit began her career in Bollywood when she was around 17 years old, and she is still ruling hearts at the age of 54. Madhuri Dixit recently starred in the film Kalank, and fans couldn't stop praising her acting skills and admiring how gorgeous she looks, even today.
Madhuri Dixit Nene is a popular Bollywood actress known for her stunning beauty and incredible dance moves. The way she has maintained her toned figure and skin is highly impressive.
Madhuri Dixit was recently seen in the web series called The Fame Game. Her performance has received a lot of positive reviews.
2. Aishwarya Rai
Age Today- 48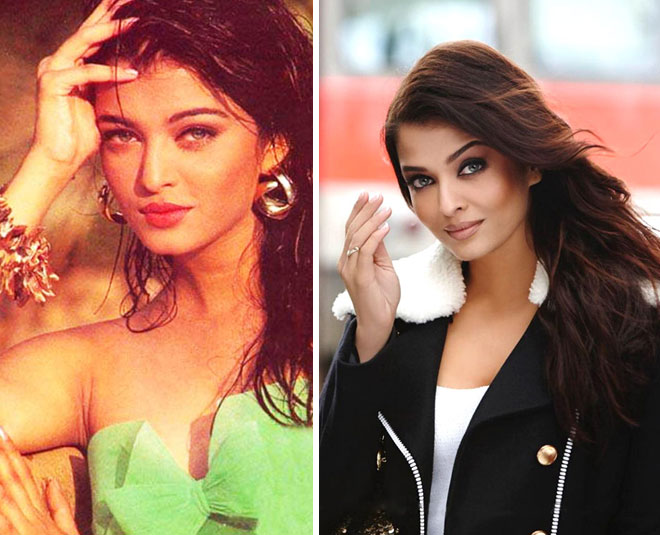 Our Miss World 1994, Aishwarya Rai is an epitome of beauty and grace. And as she grows, these things only grow with her. The way she carries herself elegantly has been impressing us since the day she participated in the Miss World beauty pageant, and she continues to do so even today.
She took everyone by surprise with her first Hindi film, Aur Pyaar Ho Gaya, in 1997, and she continues to look simply breathtaking almost every time she makes an appearance. Without a doubt, she possesses ageless beauty.
Don't miss: Divas That Have Been Giving Major Inspiration On Acing The Wavy Hair Trend!
3. Sushmita Sen
Age Today- 46
Sushmita Sen won Miss Universe when she was 18 years old, and she continues to win our hearts to this day. Sushmita Sen, who is 46 today, proves that women in their forties can look fabulous if they take care of themselves. The stunning actress was recently seen in Aarya 2, a crime drama web series produced by Disney+ Hotstar. She appeared fierce yet stunning in the webseries, catching everyone's heart once more. The actress is indeed aging like wine and only getting better with time.
4. Malaika Arora
Age Today- 48
Malaika Arora, a fitness enthusiast in her forties, is setting some major goals for everyone by appearing as dazzling as she did before, or perhaps even better as she ages, like a fine wine. Malaika Arora is often snapped at the pilates classes and gym almost every day. Is that the secret behind her still gorgeous looks? Probably.
She has been a style and fashion icon since the 1998 hit song 'chaiyya chaiyya,' and she continues to look flawless even today.
Don't miss: 5 Sarees Donned By Malaika Arora Every Millennial Needs To Bookmark
5. Tabu
Age Today- 51
Tabu is unquestionably one of Bollywood's most beautiful actresses. Even though the talented actress is 51 years old, her skills and exquisite grace can still give any young actress a run for their money.
Tabu has long been known for her acting abilities, but what many people don't realise is that her beauty looks have always been on par with those of more mainstream actresses.
Tabu began her acting career in 1980 with a small role in "Bazaar." She will be next seen in an upcoming Hindi-language comedy horror film- Bhool Bhulaiyaa 2.
6. Shilpa Shetty
Age Today- 46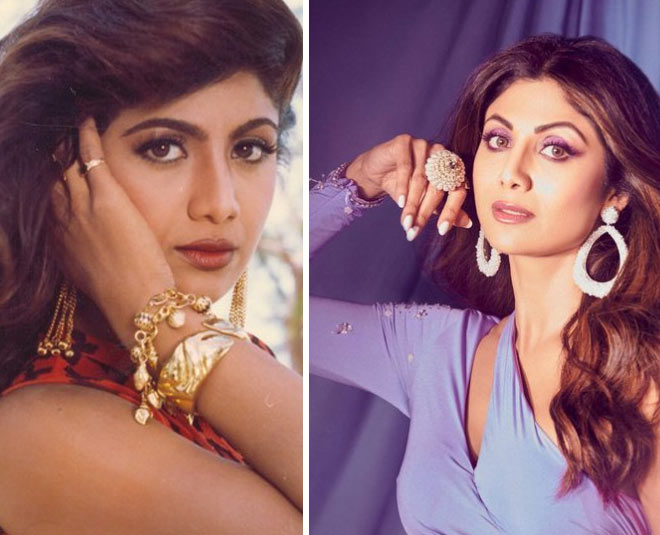 Even at the age of 46, Shilpa Shetty remains one of the best actresses in the industry. Shilpa Shetty made her movie debut in the 1993 thriller Baazigar and hasn't looked back since. The actress, who is now a champion for healthy eating and healthy living, looks extremely gorgeous till today.Every time she appears on screens or at an award show, she continues to give us major #goals with her stunning appearances! Without a doubt, Shilpa Shetty is a timeless beauty!
These actresses, with their ethereal beauty, timeless charm, and outstanding performances, can compete with Gen Z actresses at any time and maybe give these actresses a run for their money too.
Which gorgeous actress's ageing has most impressed you? Do let us know what you think by leaving a comment on our Facebook or Instagram pages.
For more such stories, stay tuned to HerZindagi!