Be it tiffin recipes or the delicacies in Nizan's court or the vegan recipes which are high on proteins or a chef special, this list of recipe books will help you out in that hunt for the perfect recipe you need.
The Jewels of the Nizam
A delectable mix of Arabic, Mughlai and traditional South Indian influences, today's Hyderabadi cuisine is the legacy of the Nizams of Hyderabad, whose khansamas were skilled in the use of spices to bring distinctive flavours to the table. Digging into the 400-year-old history of the royal kitchens of the Nizams, Geeta Devi brings to you a scrumptious array of Hyderabadi recipes to stimulate the palate. From Patthar ka Gosht and Paneer Golkonda to Haleem and Gajar-Methi ka Salan, from Kacche Gosht ki Biryani and Jhinge ka Achaar to Shahi Tukde and Anokhi Kheer - this book reveals the secrets behind a mouth-watering range of delicacies that will delight the modern gourmand. Illustrated with beautiful images, Geeta Devi's recipes are accessible and easy to follow, and come with a glossary of commonly used ingredients in the Indian kitchen. Buy The Jewels of the Nizam for Rs 266, here.
Chicken Recipes: Delicious and Easy Chicken Recipes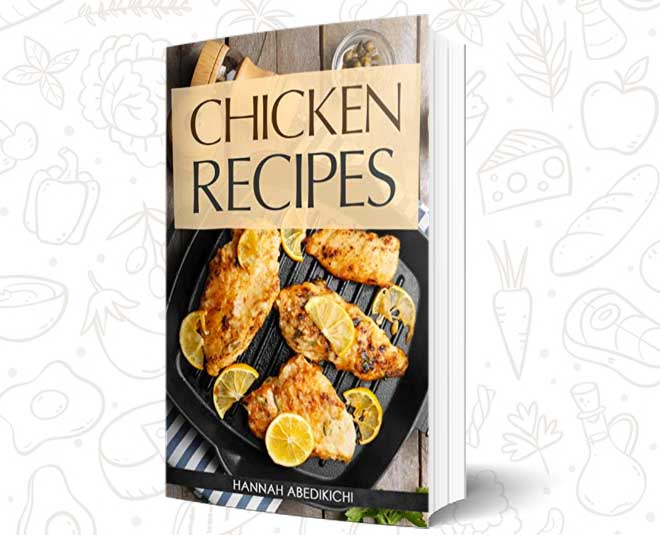 Are you looking for some delicious chicken recipes? This simple and easy chicken recipe cookbook has step-by-step recipes for preparing some fantastic chicken dishes. You will impress your friends and family with these delicious chicken recipes. Great for any occasion! Buy Chicken Recipes: Delicious and Easy Chicken Recipes (Baked Chicken, Grilled Chicken, Fried Chicken, and MORE!) (Quick and Easy Cooking Series) for Rs 599, here.
Tiffin: Memories and Recipes of Indian Vegetarian Food
As I dug into my memory for those snacks or tiffin, I recalled the many anecdotes and narratives about the people and places associated with these recipes, My replies grew into lengthy stories and my girls loved them. 'Amma, send us more recipes for tiffin,' they wrote, Those stories were rambling and multifaceted and they are all here in my book. 'Tiffin', derived from 'tiffing', a historical British term for small meals or snacks to accompany a drink, is a staple meal in most Indian households. A popular television chef on the local Arlington cable network, Rukmini Srinivas or 'Rukka', regularly whips up mouth-watering delicious tiffin for her viewers with ease and prowess befitting a seasoned epicure. In this delightful memoir-cum-cookbook, Rukka shares the memories and recipes of delectable food that she has cooked and eaten over many decades. Buy Tiffin: Memories and Recipes of Indian Vegetarian Food for Rs 330, here.
Don't Miss: Make Paneer Lababdar For Lunch Or Dinner In 30 Minutes Only With This Recipe!
The Effective Vegan Diet: 50 High Protein Recipes for a Healthier Lifestyle
This book has tips and ideas about the Vegan Diet, with nutritional benefits, beauty and overall health benefits. A Kindle edition only Buy here. But that's not all - We have also included 50 delicious High Protein Vegan Recipes, with very easy instructions that you can follow word by word.
Sanjeev Kapoor Kitchen Secrets
There is not much to say here as it is none other than Sanjeev Kapoor himself we are talking about. Buy Sanjeev Kapoor Kitchen Secrets Set of 5 books (First Edition 2015) here.
30-Day Indian Keto Recipes: Lose Weight with Delicious Indian Keto Food
The Keto Diet has taken the world by storm. It is now proven that a Ketogenic diet leads to weight loss, a decrease in appetite and an increase in mental focus. As more and more Indians turn to it, the alien nature of recipes and food suggestions from the West that still dominate Keto plans makes it hard to sustain the diet long term. Besides, these plans tend to have a strong focus on meats, but many Indians are vegetarian either daily or on some days of the week.
Rima Pai struggled with this herself and put together a special Indian plan—one that has worked for her. She discovered through experimentation that there are, in fact, excellent Indian foods that substitute carbs with healthy fats, and forces the body to burn fat for fuel instead of carbs for fuel. Many of these are traditional recipes tweaked to suit the modern lifestyle and a Keto diet. The easy-to-make foods in 30-Day Indian Keto Recipes use everyday ingredients that are available at your local supermarket. Buy 30-Day Indian Keto Recipes: Lose Weight with Delicious Indian Keto Food for Rs 250, here.