Know How To Make Paneer Kofta Perfectly At Home
Make the most softest paneer koftas for your family and win their hearts as well as appreciation!
Paneer kofta curry, like any other classic curry dish, includes a tomato and onion base with cashews and curd. However, the delicate and soft deep-fried paneer kofta makes this curry dish distinct and delectable. The koftas are little circular balls loaded with either meat or a variety of vegetables. Typically, kofta are made with ground minced chicken that is then fried till crisp.
A Few Special Tips
Make sure the cooked potatoes and paneer don't have any water in them before making the kofta. Please place them in the refrigerator overnight to save time and guarantee a non-sticky mixture.
Always grate both the paneer and the potatoes for the kofta mixture.
Before adding the other ingredients to the kofta mixture, knead the grated paneer and potatoes with your palm for 5 – 6 minutes to get a smooth dough.
Try Other Variations
Gluten Free: To bind the kofta mixture, use gram flour, rice flour, or any other gluten-free flour. Then the kofta curry's gravy will be gluten-free.
White Gravy: Malai kofta is frequently served with a white cashew and cream-based sauce. You can do the same thing using white gravy recipeHow To Make Paneer Koftas
For Koftas
In a mixing bowl, combine crumbled paneer, green chilies, coriander, and salt.
In a separate bowl, combine the boiling and mashed potatoes, salt, and jeera powder.
Fill the potato covering with the paneer mixture and shape into little circular koftas. Make a coating using corn flour.
Deep fry the koftas in hot oil in a kadhai. Drain the excess oil and set aside on absorbent paper.
For Curry
Boil tomatoes until the skin begins to crack.
Remove from the heat and set aside to cool fully. When the skin has cooled, peel it and puree it in a blender to a smooth pulp. Set aside the pulp after straining it.
In a non-stick kadhai, melt the ghee and add the masala paste. Cook for 2 to 3 minutes on medium heat. Sauté for 2 minutes more after adding the haldi powder and garam spices.
Add the tomato pulp and milk, combine well, and simmer for 2 to 3 minutes, stirring regularly, over a medium heat.
Cook for 1 to 2 minutes over medium heat, stirring periodically, with the cream, sugar, and salt.
Just before serving, add koftas, stir gently, and cook for 1 to 2 minutes over medium heat.
Garnish with coriander and cream if desired.
Ingredients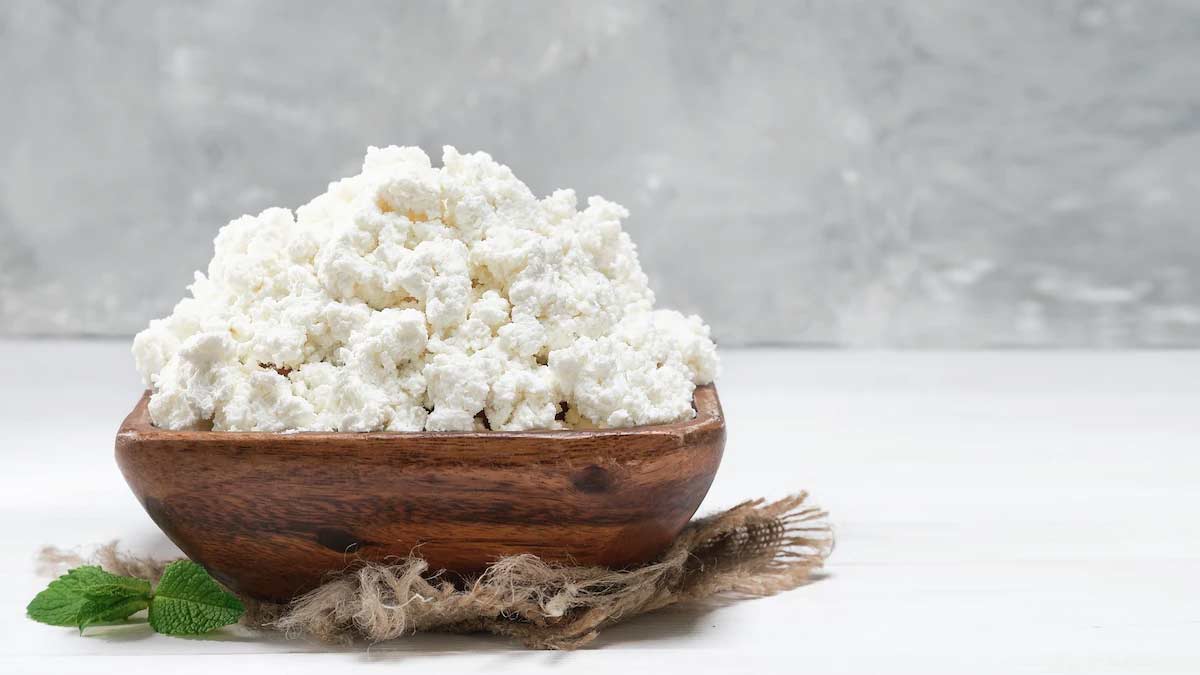 Paneer - 1 cup,
Boiled potato - 1 cup,
Besan ¼ cup ,
Teaspoon Red Chilli Powder - ½ tsp,
Cashew nuts- 5,
Corn flour - 3 tbsp,
Turmeric - ¼ tsp,
Salt - ¼ tsp,
Oil for deep frying,
Bay Leaf - 1,
Cardamom - 2 pods,
Cumin - 1 tsp,
Onion - 1 finely chopped,
Ginger Garlic Paste - 1 tsp,
Kasturi Methi - 1 tsp,
Garam Masala ¼ tsp.
Method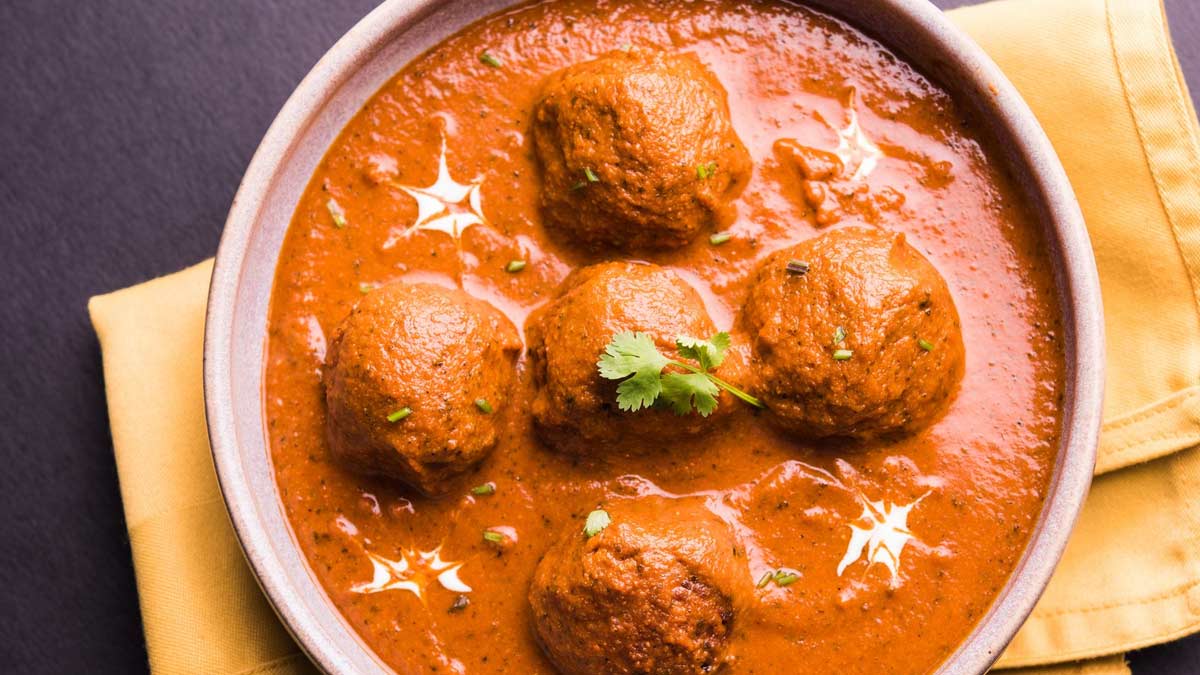 To begin with, combine all of the ingredients to make round kofta.
Roll them in corn flour for a crisper outer coating.
In heated oil, deep fry the round koftas one by one till it turns golden brown.
Drain the paneer koftas and place them in a tomato-onion-based curry.
Cover and let the koftas absorb the curry for 8 minutes.
Lastly, add ¼ teaspoon garam masala and 1 teaspoon crumbled kasuri methi and stir well.
Finally, serve paneer kofta curry alongside jeera rice, roti, or naan.