Women's day is celebrated to spread awareness about women's rights and gender equality. While many subject matters need to be addressed, we decided to talk about menstruation and taboos that go with it like its conjoined twin.
For this, HerZindagi exclusive spoke to a few experts, including Dr Aruna Kalra, a renowned gynaecologist with 23 years of experience, Anju Kish, founder of UnTaboo, a Sex Education company and Meenal Khare, Head of Operation, Sukhibhava Foundation, an organisation that works with urban poor and rural communities across India to fight period stigmas.
Period Blood Is Not Impure Or Dirty
Before talking about the taboos and the stigma's, it is significant to understand if period blood is actually impure. Most myths about menstruation are because many believe the blood that comes out of a woman's vagina happens to be impure. Well, it is not, rather the blood is useful and can cure many diseases.
"Menstruation is very good and it a sign that your reproductive health is fine. Every month the cavity of the uterus is lined by endometrial cells. This is the lining that is prepared every month to receive a baby. Period blood is not dirty or impure, in fact, they are healthy, which can cure many diseases," told Aruna Kalra to Hz.
Parents Should Celebrate Daughter's Menstruation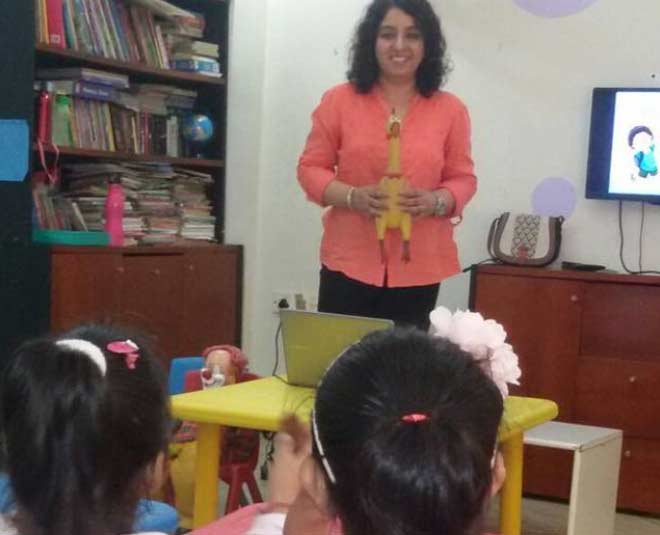 Now that we know there is nothing impure about having periods, Anju Kish suggested an idea to fight the stigma associated with menstruation. "As Dr Kalra said that it is healthy that you have your periods and it is not dirty blood. So, what I think is that every time a girl has her period, parents should actually go on the terrace and celebrate that hey my daughter is healthy," recommended Anju Kish.
Why Period Leave Should Be Given To Women?

When an India-based food delivery start-up announced 10 days period leave policy, evidently community were divided. While some were in support, others thought this will decrease women's employability. The founder of Sex Education company, Anju Kish feels that this was a great move and hailed the companies who introduced this policy in their firms.
"It is a great move, but as far as employability of women is concerned, I think we should take examples from Japan and Korea, who have this since 1947. And despite of this menstrual leave policy, they have about 40 per cent of the women in the workforce," said Anju Kish.
Amid The Lockdown, How Women Maintained Menstrual Hygiene?

We all faced and are still facing various issues due to the novel coronavirus pandemic. One of the biggest issues was the unavailability of sanitary napkins, tampons, etc. In rural areas, many depend upon NGOs and government schools for such supplies. However, due to the lockdown, girls and women struggled to maintain menstrual hygiene (tips to maintain menstrual hygiene).
But, according to Meenal Khare, access to menstrual products was not the biggest problem during the lockdown. In fact, it was the lack of privacy. "Amid the lockdown, access to sanitary napkins or such products was an issue. But the far bigger problem was a hike in period stigmas and lack of information. Many were using things that were available at home, such as clothes during periods. But, most didn't know how to maintain the hygiene," said Meenal.
Don't Miss: 5 Ways Malala Yousafzai Motivates Us To Rise Above All Circumstances
Does Every Girl Experience PMS?
If you are an avid social media user, you must have seen a lot of memes and posts blaming PMS for cranky mood. While Anju Kish thinks that "such jokes are sexiest", Dr Kalra, on the other hand, explained not everyone experience PMS or Premenstrual syndrome (how to deal with PMS).
"No, it is not everyone who experiences mood swings during periods. Some may have heavy breasts, irritability, sleeping issues, cramp in the lower abdomen, etc," explained Dr Kalra.
Don't Miss: Women's Day Special: Neha Kant's Inspiring Story Behind Making It Big In The Lingerie Market
Do let us know if you have any query related to menstruation by commenting on our Facebook page. Stay tuned to HerZindagi for more such stories.