Break The Shackles Of Age And Make Adventure A Way Of Life Like These Remarkable Women
Take a look at the story of these women who teach us that dreams don't have an expiry date.
Our society has been structured in a way that favours men. The men dominate the females and hence it is a patriarchal setup that is absolutely socially unjust. Men can do anything and everything and however they please, whenever they please but women have to think many times before doing something. The people are not supportive of women undertaking unusual tasks, all they want is for women to stay within their limits.
But wait, do we women really need to stay within our limits, ignoring all that we want for ourselves? Not at all, the advancement of time has made everyone aware of the fact that women can choose what they want to do and they can very well do anything and everything too. Nothing, no barrier can stop them not the age, family, society, nor any other factor.
Therefore to support this fact with live examples we are here with some stories of remarkable women who went all out to experience adventure and thrill despite of old age.
Waheeda, Asha, And Helen Holidaying Together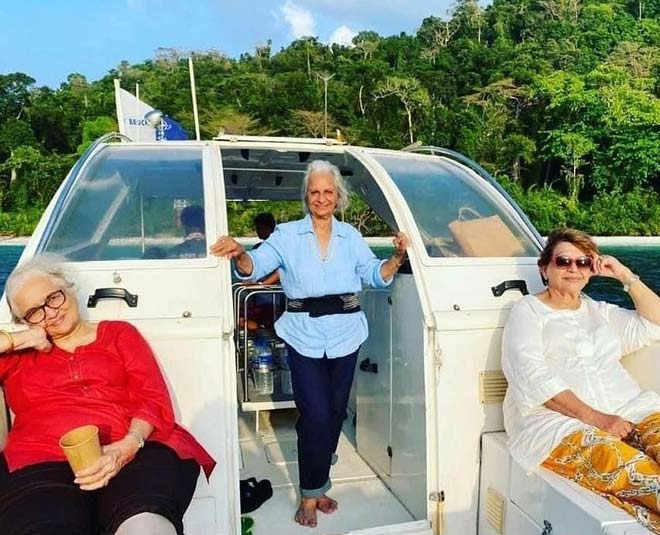 Society has always tried to intervene in every step a woman takes and has tried tO define our limits but you don't need to care about that. Look at the legends of their era, Waheeda Rehman, Asha Parek, and Helen enjoying life like a party full of fun and adventure. The trio went to the Andaman and Nicobar islands on a holiday this April and that's when they were caught chilling on a boat together with their life jackets on.
Recently a picture of them on the beach also came out a month later. Waheeda was also spotted snorkeling with her daughter Kashvi Rekhi. And this amazing trio has proved that there is no expiry date of your dreams.
The Story Of 68 Year Old Who Climbed The Harihar Fort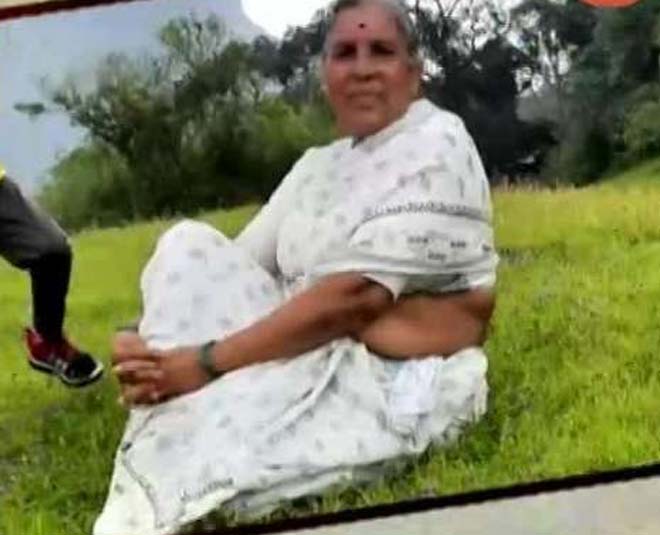 Inspiring a whole lot of netizens last year a video went viral on social media which showed a 68-year-old woman named Asha Ambade climbing the tough trail of the Harihar Fort. Where even youngsters fail, this spirited lady showed the world that nothing can stop a fearless woman.
Just like Asha, you can also conquer all that you wish to at any given age. Your retirement or old age must not be an obstruction in the path of your dreams.
The video also shows that woman was being highly appreciated and cheered for the crowd standing at the top of the trek. And this also proves that the times have changed and if you take a step forward a lot of people will be there to help you and encourage you.
102 Year Old Celebrating Her Birthday By Skydiving From 14,000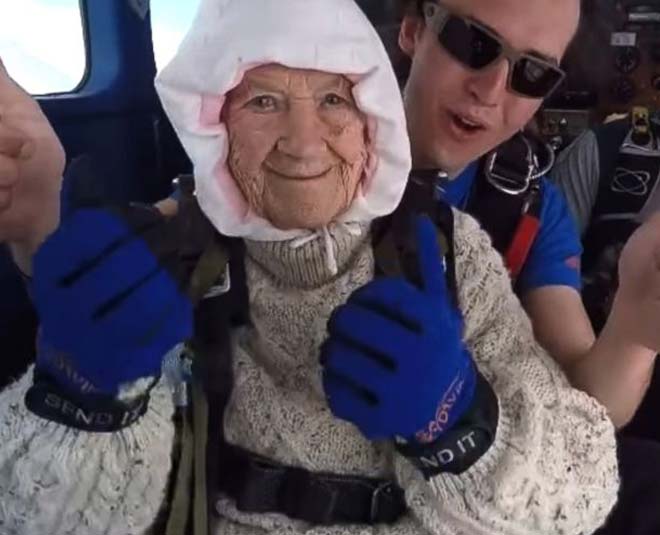 We being young, hail and hearty think twice before attempting an adrenaline accelerating adventure sport like skydiving. But here is what the 102-year-old lady who went out there and jumped from a height of 14,000 feet, becoming the world's oldest skydiver, teaches us, she tells us that age has nothing to do with our dreams and that they can be fulfilled whenever we want.
Don't miss:Priyanka Mohite Becomes First Woman From The Country To Climb Mt Annapurna
Story Of Gurdeepak Kaur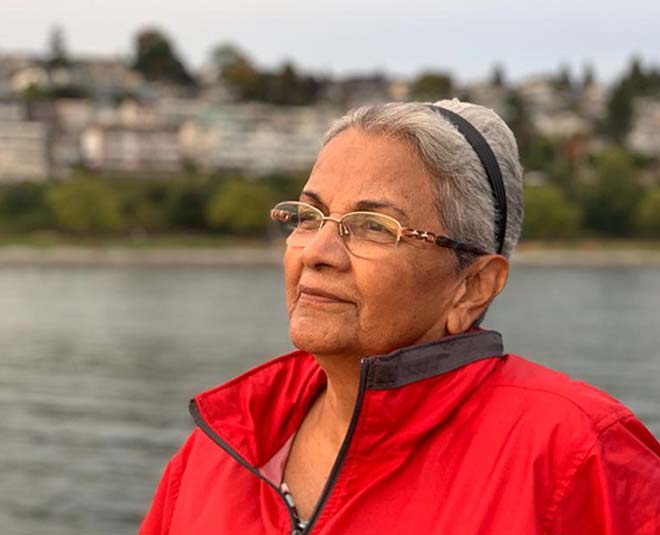 Another remarkable woman who shattered the glass ceiling and emerged out to be a leading example of sheer self-love and progressive thinking is Gurdeepak Kaur. Gurdeepak is a 73-year-old traveller who loves to embark on journeys alone.
The woman hails from Chandigarh and has done a lot of solo trips. In her words, She loves to travel and that is her passion. Her travelling started in 2013 after she had a fight with her husband, so, she went on a solo drive to unwind herself and calm her mind and since then there is looking back. Just like Gurdeepak you too can fulfill your dreams and turn them into reality, do whatever your heart desires and one is a company too.
Moreover, the young girls also need to realise that all their mothers need is a ray of hope and encouragement. They can shift the rocks and boulders and be happy but for that, you need to be the change you want to see.
Everyone must understand that retirement doesn't mean that you have to sit and wait for death to embrace you. You can create your reality and live a life full of adventure. After all, it has rightly been said by Helen Keller "Life is a daring adventure or nothing."
Don't miss:MP Tribal Woman Sita Vasuniya Makes It To Vogue Italia, Read Her Inspiring Story
Stay tuned to Her Zindagi for more such pieces.
(Image Courtesy: Instagram Tanuj Garg, curlytales.com, zeenews.com, abcnews.com)
Recommended Video