It is rare that we come across a success story that gives us true joy, makes us realise our dreams, and inspires us to become determined.
25-year-old, Sita Vasuniya's story is one such. She was just another tribal woman from the town of Mandu, some km away from Dhar but now she has become a known face.
Today, the young woman, who is a mother of a two-year-old baby has turned into a symbol of women empowerment in her tribal community. How did it all really happen?
Face Of Vogue Italia
Sita Vasuniya along with some of members of her community makes Maheshwari and Chanderi print sarees and dress materials. Their daily work involves buying cotton cloth and making sarees out of them. She is a member of the SHGs (Self Help Groups) in Dhar, Madhya Pradesh. These groups have been created as a part of MP government's scheme 'Ek Jila Ek Utpaad'.
Sita and her group was trained by Gurudutt Kathe, a local handicraft artist to make sarees where they were taught different arts like Batik and Dabu earlier this year. They were also taught hand painting and threadwork.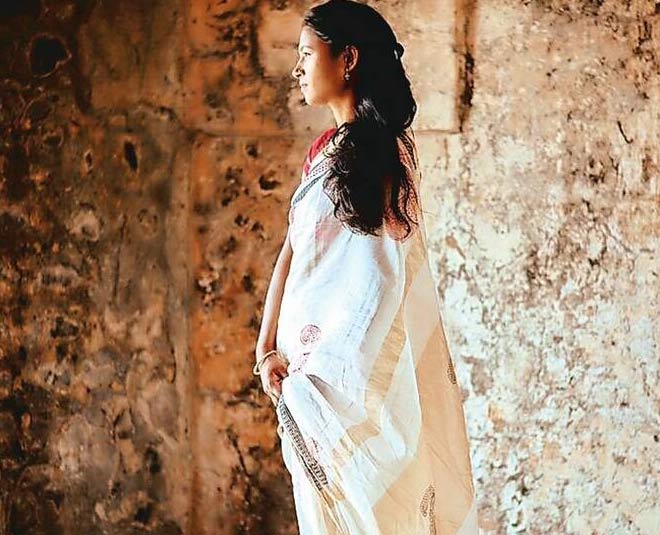 Image Courtesy: Vogue Italia
A Delhi-based photographer, Aditi Gupta was roped in for the project so that a catalogue can be prepared. The women themselves posed in their sarees. About 10 women were photographed against the beautiful historical backgrounds of Mandu and these photographs were later shared on a platform called Photo Vogue.
Sita's picture got the attention of Vogue Italia and made it to the digital edition.
In the picture, she can be seen dressed in a hand-printed Maheshwari Handloom saree which she block printed herself.
For the shoot, the 10 women were not asked to put on any makeup. They were asked to dress as they usually do.
Don't Miss: Chandigarh Cop Receives Mixed Reactions On The Internet For Taking Her Baby To Work
Sita Vasuniya's Reaction To Seeing Her Picture On A Fashion Magazine
While talking to a news channel, Sita shared her joy, she said, "When I started training in February, I had never dreamt of being featured even in a local newspaper forget about figuring in a premier fashion magazine. I still can't believe it."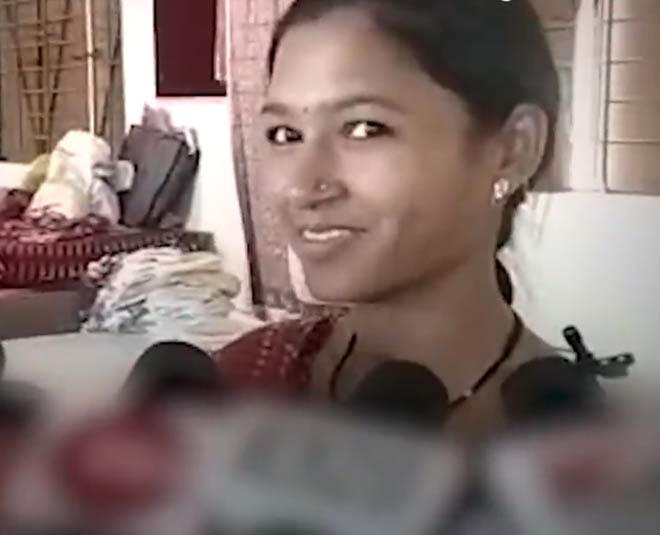 Image Courtesy: Brut India
She also shared that her father-in-law called her and told her ' 'meri bahu ne mera naam ucha kar diya hai'.
Don't Miss: Rupal Dalal, New Age Businesswoman Thriving To Empower Women In The Fashion Industry
Just The Beginning
Additional district magistrate (ADM) of Dhar, Saloni Sidana in an interview talked about Sita Vasuniya making it to Vogue Italia. She said, "The results of our experimentation is for all to see, Sita featuring in her own block printed handloom saree on the Vogue Italia digital edition is just the beginning. While homegrown fashion/designer labels from Jaipur, Delhi, Mumbai, Bengaluru, Pune and Bhopal have already started booking orders with the three groups, Sita's picture in the premier fashion magazine has resulted in a series of more calls. We're confident that in the coming months, not only Sita, but the other young girls and women will turn self-dependent and earn livelihood on their own with their creative splendours."
Sita Vasuniya's inspiring story has given us true joy and we are glad that she got the recognition she deserves. What's your take on her empowering story? Share your thoughts with us! For more such stories, stay tuned!