At some point of time in our lives, we do feel negative, the ugly standards of beauty that prevail in society do take a toll on our mental health for sure. And every woman finds herself ugly, or less beautiful at least once in her life. The patterns and the processes are such our minds are bound to be affected adversely by those things. But we do need to break them, we need to wrap our minds around the fact that we are beautiful just the way we are. Beauty is different for every individual. Beauty is in the heart and the distinctive features that we are blessed with are what makes us different and not ugly.
We were in an exclusive conversation with Neelakshi Singh from Plump to pretty to discuss and expose the misleading standards of beauty. Neelakshi is one of the proponents of the notion of 'body positivity' and is a successful Instagram influencer and a globally known model.
Her story also inspires a lot of women and men to understand the true meaning of beauty and be body-positive. Let us take a look at it.
About Neelakshi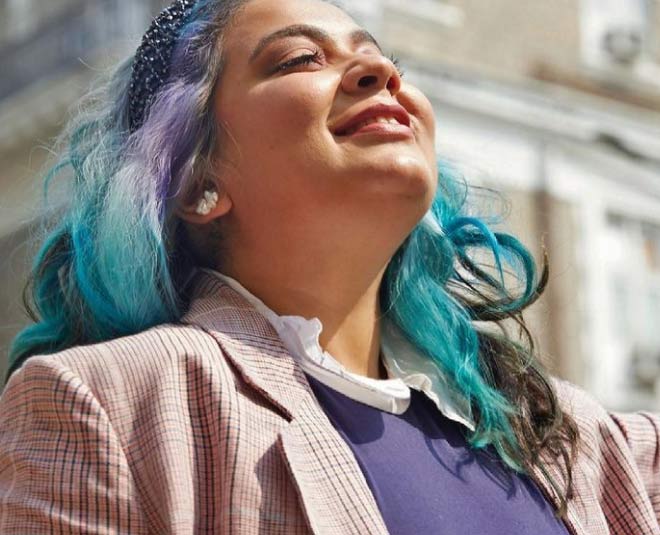 Neelakshi Singh is a professional model who has worked for Vogue, walked the Lakme fashion week, and has also shot for brands like Dove, Adidas, and others. She is an Instagram influencer and runs her blog with the name of plump to pretty. Not only that, Neelakshi is a business management graduate and a professor at the Pearl Academy. After business management, she did a Masters In Design from NIFT along with a diploma in creative fashion styling. She began working as a stylist under Sonakshi Raj and Yash Raj Films and then switched to e-commerce brands like Amydus, Postergully, etc. It was after this, that she actually starting teaching.
Neelakshi is known for her fearlessness and for living her life on her terms. She is a symbol of positivity towards the body and that is very much evident from the blogs and pictures that she curates.
What Is Beauty According To Neelakshi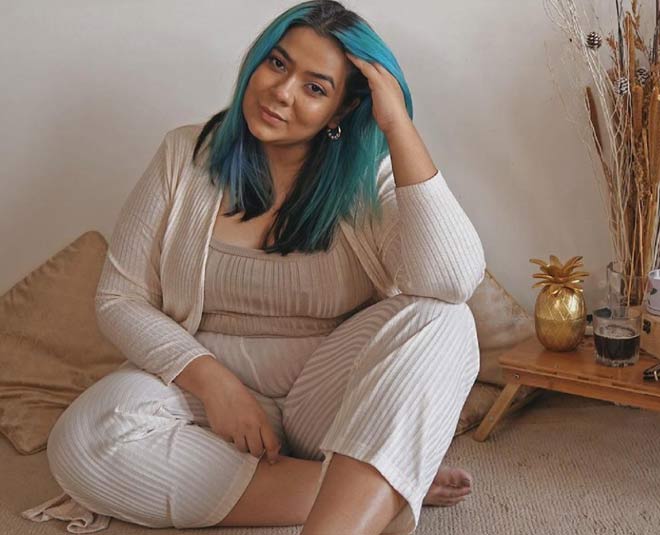 According to Neelakshi, someone who is able to express his/her thoughts vividly and knows how to believe in his/her own will, then that person is superlatively beautiful. Beauty is never about the body, it is about the mind. A famous proverb, "Beauty lies in the eyes of the beholder" conveys the same meaning.
Don't miss: Breaking Stereotypes To Celebrating Womanhood, Here's How HerZindagi Marked Women's Day
Her Struggles And Journey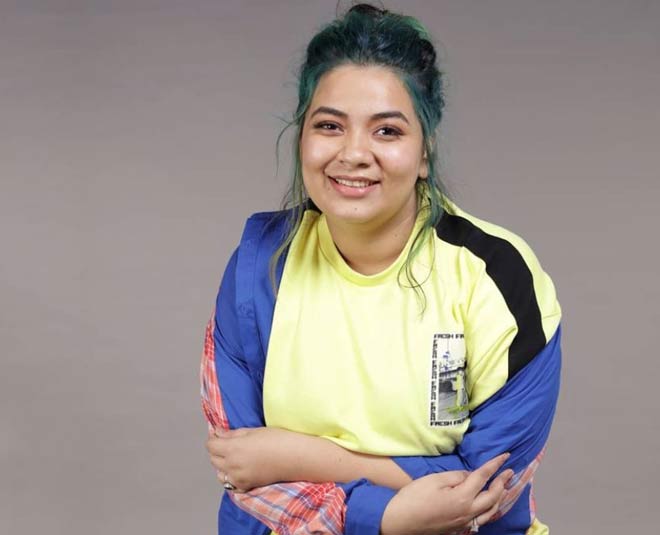 We all hardly know about eating disorders that are sometimes responsible for unnecessary gain in one's weight or even loss, for that matter. Neelakshi was going through them at a point in her life. Neelakshi, in a chat with HerZindagi, revealed that when she started gaining weight, she would starve herself for hours and days, she would drink salted water and try other such remedies to lose weight, but to he dismay, things were not in her hand. She was diagnosed with Bulimia, an eating disorder that she had, which resulted in her weight gain.
She didn't even have the courage to take the matter to her parents and suffered both physically and mentally. But after this phase was over, Neelakshi knew that she was gorgeous and nothing can ever take that away from her. That is when she started advocating body positivity and has incessantly done so for the past 9 years now. Neelakshi believes that all women must take these things seriously and must understand the true meaning of beauty, that is when we will be able to prosper and inspire others.
Don't miss: Every Woman Must Embrace And Celebrate Herself For Her True Beauty Is Divine
Stay tuned to Her Zindagi for more inspiring stories like this.
(Image Courtesy: Instagram Neelakshi Singh plumptopretty)