International women's day was first celebrated back in the year 1977. From then, every year, the entire planet come together to hail women and spread awareness regarding their rights. One can't deny that a lot has changed over the years.
Be it education, being aware of our rights or raising voices to demand equality, we have come a long way. But the question remains, is this enough? We all know that the answer is a big no! Still, we women have to face countless problems daily.
If this is not sufficient, we women also have to cater to unmatchable beauty standards, deal with stigmas around menstruation, and much more. What can be a better occasion then women's day to address all such issues.
Hence, HerZindagi organised SheSpeaks Dialogues wherein we exclusively spoke to experts on how to fight subjects that somehow has become an obstacle in women's empowerment.
Double Beauty Standards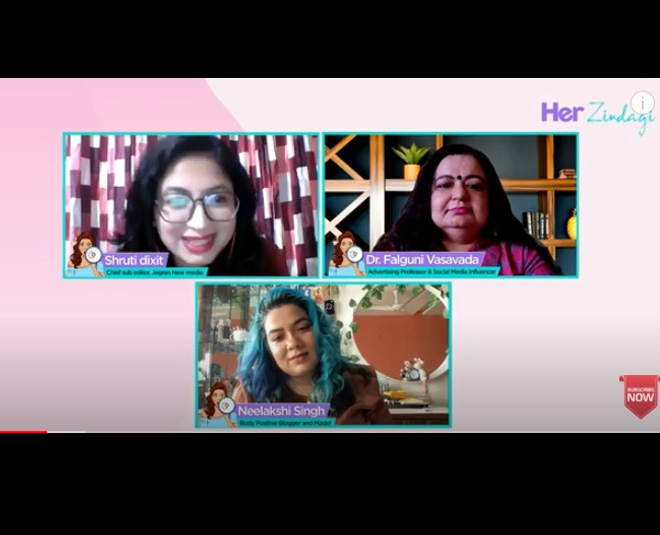 Most of us have been through that phase, wherein we didn't feel enough beautiful or pretty as per society's beauty standards. Until a couple of years ago, most women accepted this and kept on making efforts to look fair, slim, and all the conventional things that have been taught to us.
But not all were ready to accept the double standards that were set by society. Women like Dr Falguni Vasavada, who is a fashionista, professor, body-positive public speaker and plus-size model and blogger Neelakshi broke the stereotypes and took a step to empower women! Shruti Dixit, who is a Sub Editor at Hz, spoke to them to understand their viewpoint in the women's special session called 'Double Beauty Standards'.
Dr Falguni Vasavada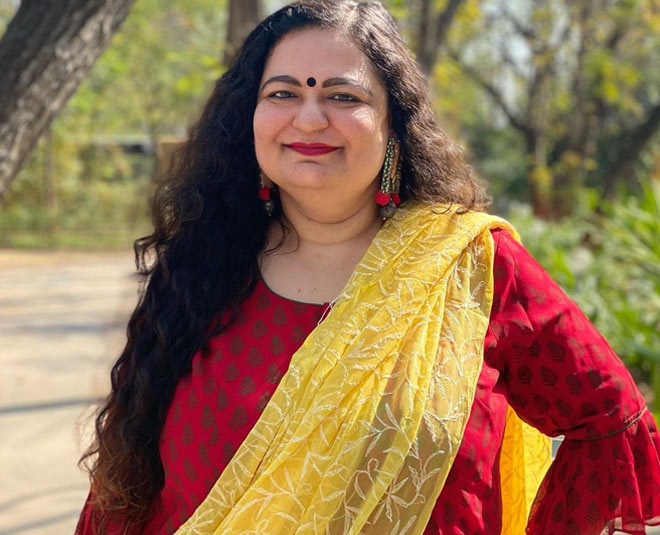 Talking about body positivity, Dr Falguni Vasavada told Hz that "I think beauty is something that you feel within. So, I will call anyone and everyone beautiful who feels beautiful who has respect for her own body and journey. Being you is a superpower. Why do you need to look like someone else!"
Neelakshi
Adding to the same, Neelakshi also expressed her views that beauty is not just about outer appearance, in fact, it is a lot more. "You could be beautiful just the way you speak and behave. You are beautiful in your own way. It's ok to not be ok, you have to work for yourself because always learning and always improving is important. It is also very important to be kind to yourself," said the plus-size model.
Disruptors
Be it discrimination between payroll, or doing household chores, we women are tired of stereotypes that have been set by society for us. It is high time that we address these matters to empower the current and the future generation to live in a society where there is no discrimination.
Good for us, there are already many who are fighting for a better world for women. We are talking about the much-popular Snehil Dixit Mehra aka bcunty, Sucheta Pal, Richa Maheshwari, Dr Chinna Dua, and Abha Godiyal Kakkar, who were in conversation with Poornima Panday, a Sub Editor at Hz in the women's day special session 'Disruptors'.
Snehil Dixit Mehra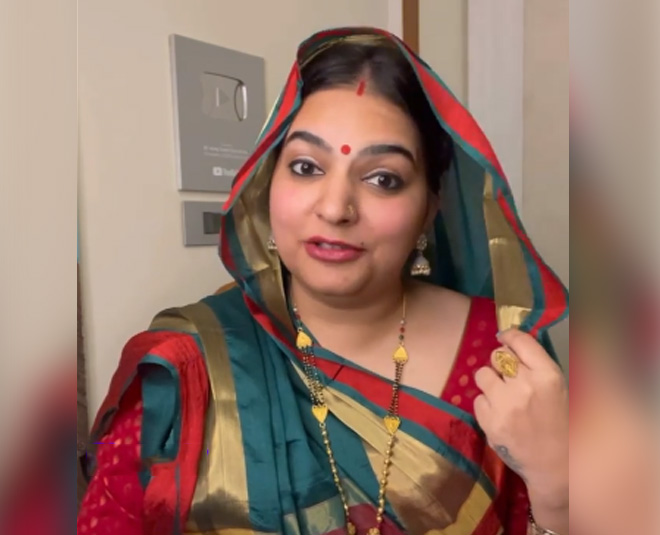 There have been times when we all feel judged at one point or the other. If you get bothered due to such thoughts, out BC Aunty has the perfect advice for you.
"People will judge you anyway. No matter if you do the right thing, or the wrong, in the end, people will talk about you and they will judge you. Therefore, it is better to do what you want and then get judged," said Snehil Dixit Mehra, an influencer and content creator.
Sucheta Pal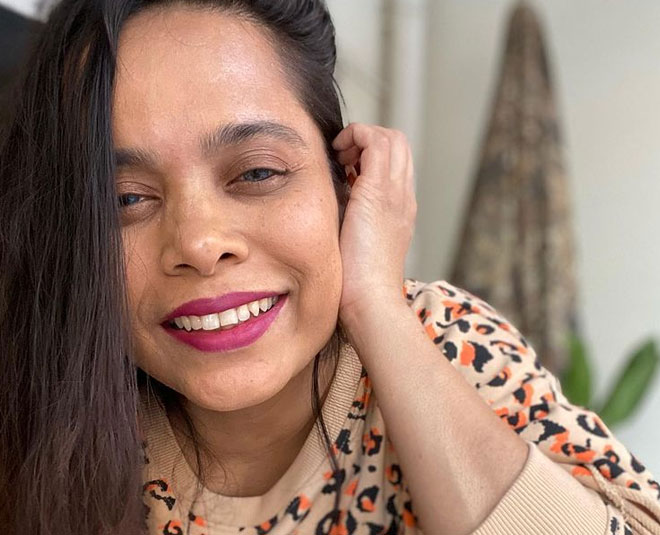 She, who is the brand ambassador for Zumba India is a strong woman, who has made her name in the industry all by herself. When Sucheta was asked, her reply was with strong determination one can achieve everything and anything. "What you really have to disrupt is your mind, you are your biggest obstacle," said Sucheta Pal.
Richa Maheshwari
If you are an avid social media user, you must have seen Richa Maheshwari's snapshots. She, who us an award-winning photographer has made her name in a profession, which is considered men dominated industry.
When she was asked how she achieved her dreams, she told Hz, "the way you tackle hypocrisy is to stay calm, focus on your goal, put your hundred per cent efforts into it and prove whatever you're following, whatever big dreams you have, you have materialised it, you have made it an actuality."
Dr Chinna Dua
While most of her age start enjoying their retirement, Dr Chinna Dua decided to take a new career path after being a successful doctor. She is a radiologist, style icon, and influencer, who is an inspiration to many.
Opening about her journey and how she decided to walk on a different path, she said, "At the end of the day, if you can sit back and say, 'I'm satisfied, I'm happy, that is what completion is."
Mrs Abha Godiyal Kakkar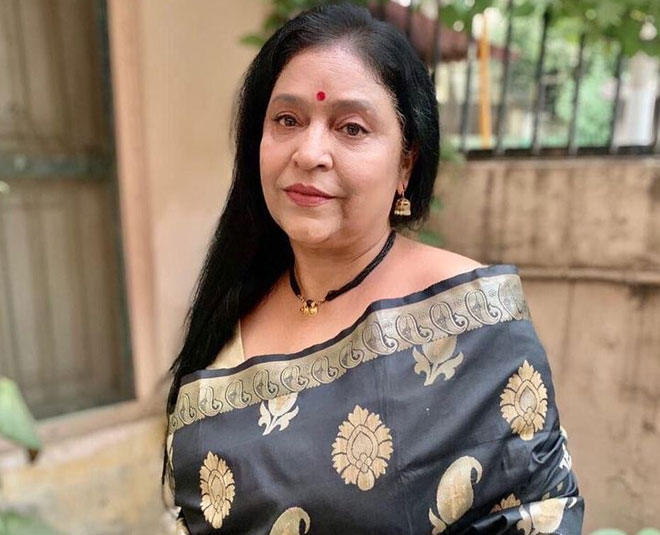 There is no way, you haven't passed through her feeds while scrolling down on your social media handles. An Instagram sensation and a teacher by profession, Abha Godiyal Kakkar is simply stunning, who believes being a woman is nothing less than a privilege. "It's a privilege to be born a woman because we have so much strength and we can do wonders if we decide to," she told Hz.
I Bleed

Unlike men, God has given a special power to women to be able to bring a new life on earth. Hence, our body has distinct functioning. This includes menstruation, a natural process, wherein every month the body prepares to receive a baby.
However, over the years, many stigmas and taboos began surrounding this phenomenon. So much so that we don't even call mensuration by its name. But say things like chumming, periods, etc.
One of HerZindagi's Sub Editors Samriddhi Srivastava spoke to Dr Aruna Kalra, a renowned gynaecologist, Anju Kish, founder of a sex education company, UnTaboo, and Meenal Khare, Head of operations, Sukhibhava Foundation, that works with underprivileged communities across India about how can we fight these taboos.
Dr Aruna Kalra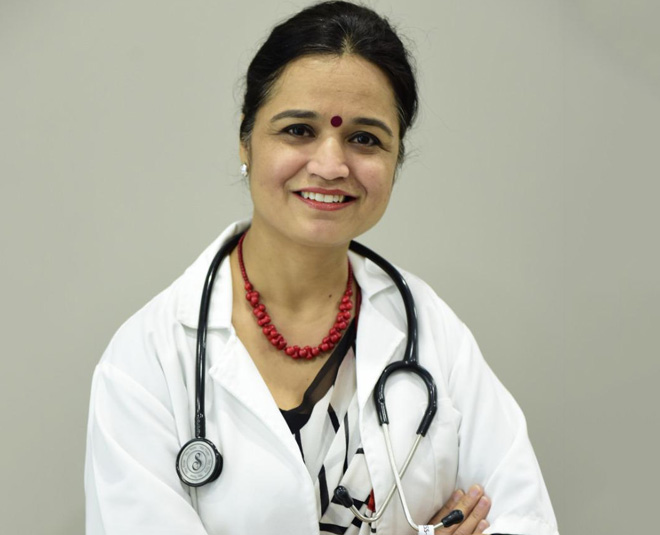 She, who has around 22 years of experience explained how significant it is for women to have mensuration. And when it comes to taboos, such as period blood is impure or dirty, she told Hz, "menstrual blood is not at all impure, in fact, it can cure many diseases."
"Menstruation is very good and it a sign that your reproductive health is fine. Every month the cavity of the uterus is lined by endometrial cells. This is the lining that is prepared every month to receive a baby. Period blood is not dirty or impure, in fact, they are healthy, which can cure many diseases," added Dr Kalra.
Anju Kish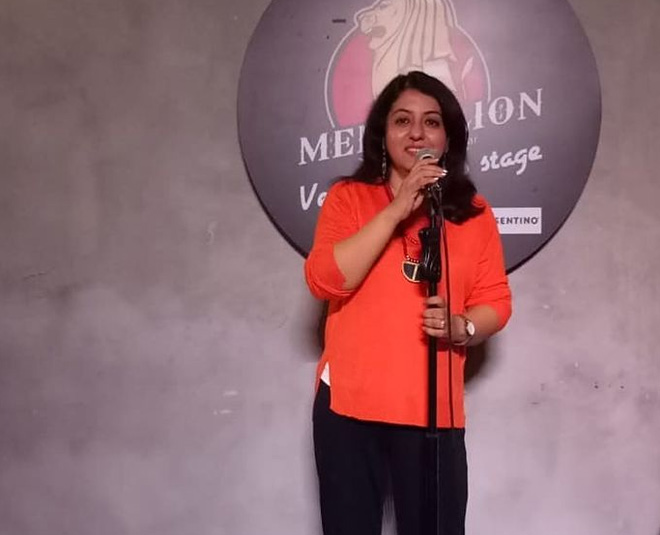 An ex-journalist, who went to become an award-winning writer strongly believes that it is high time that we are not freeing ourselves from such stigmas. According to her, if parents start making their daughter feel that menstruation is good and important, that's how we will be able to leave period taboos behind.
"In order to get rid of taboos and stigmas that have been surrounding us for years, it is significant for parents to come forward. The day a girl starts having her periods, parents should celebrate that day to remove taboos around maturation," said Anju Kish.
Meenal Khare
The major problems are faced by women from underprivileged communities. Not only they have less access to sanitary napkins and tampons, but also, they deal with stigmas that are somehow not there in developed areas of the country. Meenal works for such people and tries to help them as much as possible. Discussing the lockdown due to the novel coronavirus, she revealed the kind of problems women were facing at home.
"During the lockdown, the major problem was not access to sanitary napkins, but lack of information for women. Many didn't know how to take care of hygiene when there was no privacy in the house," told Meenal to Hz.
Don't Miss: Hz Exclusive: It's Time That We Celebrate Menstruation
Heart-To-Heart, Frank & Spirited
Anita Hassanandani recently welcomed her baby boy into the world. While she is still getting well-versed with motherhood, the actress took out time to talk about being a new mom and femineity to a Senior Sub Editor of HerZindagi, Tanya Malik.
Anita Hassanandani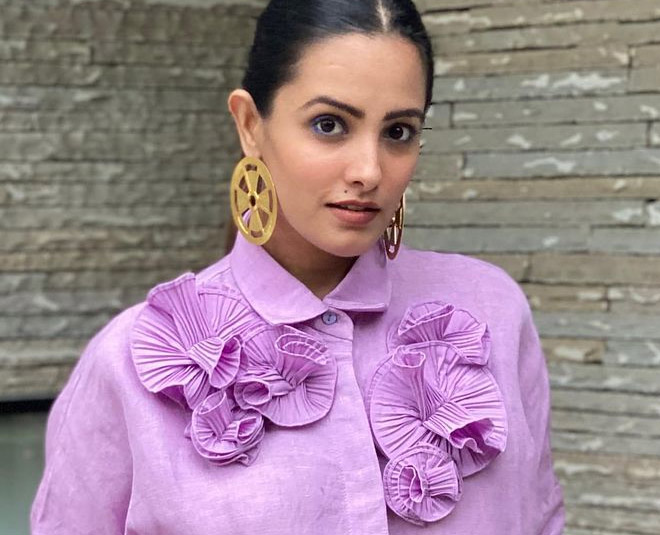 Opening up about her new experiences, Anita Hassanandani said, "Being a mother is an amazing and beautiful experience. I would say it is the best feeling in the world. However, the important thing to remember is that don't take too much stress. The key is to remain happy."
Don't Miss: HZ Exclusive: Every Woman Must Embrace And Celebrate Herself For Her True Beauty Is Divine
Do let us know what are the stereotypes that you are tired of being a woman. Don't forget to watch our women's day special SheSpeaks session on HerZindagi. Stay tuned with us for more such stories.