A celebration of her spirit, her struggles, and her achievements: International Women's Day is celebrated all across the world to celebrate womanhood. Proposed by German revolutionary Clara Zetkin and adopted by the UN in 1977, this day is celebrated every year on March 8th.
This year's theme is #EachforEqual, which focuses on a gender-equal and enabled world. In a world where women have to face discrimination, this year's theme draws attention to the idea that gender inequality isn't just a women's only issue, but an economic one as well – as gender equality is essential for economies and communities to thrive. According to the United Nation's website, "The race is on for the gender-equal boardroom, a gender-equal government, gender-equal media coverage, gender-equal workplaces, gender-equal sports coverage, more gender equality in health and wealth so let's make it happen."
Gender inequality in the workplace has plagued the global economy for many decades. Companies often differentiated between the genders, by paying female employees significantly less than their male counterparts and continue to underrepresent them in senior management roles. As per a survey done by Monster Salary Index, it was found that women earn 19% less than men. It also showed that the median gross hourly salary for men in India was Rs 242.49 in 2018 against Rs 196.3 for women — a difference of Rs 46.19.
Equality At Workplace
In the past couple of years, India has come about a great change when you talk about gender equality and women empowerment, be it on a professional or personal level. Women across the country are coming forward and participating in every field. Though there is still a long way to go for "equal rights for women" in India, but women, government and some multinational companies are doing everything in their power to break these gender stereotypes. As per a survey, it was found that the fast-food chain has greatly influenced women's rights between the years 2013 – 2019 by providing equal job opportunities to both, men and women.
But one brand that stood out as a great example for giving job opportunities to women is KFC. From 2013, the firm has stepped up in hiring more female workers in restaurants than men. In fact, the restaurant has an all-women team to lead and manage its Darjeeling branch.
Powered by a team of 15 team members, this all-women restaurant not only showed a tremendous hike in the sales but also topped the list of 'Customer Satisfaction Index'.
Don't Miss: Women's Day Special: Former Captain Of Indian Cricket Team, Anjum Chopra On Women's Game
And that's not all. The firm has also women delivery riders who have proved time and again that women are no less than men.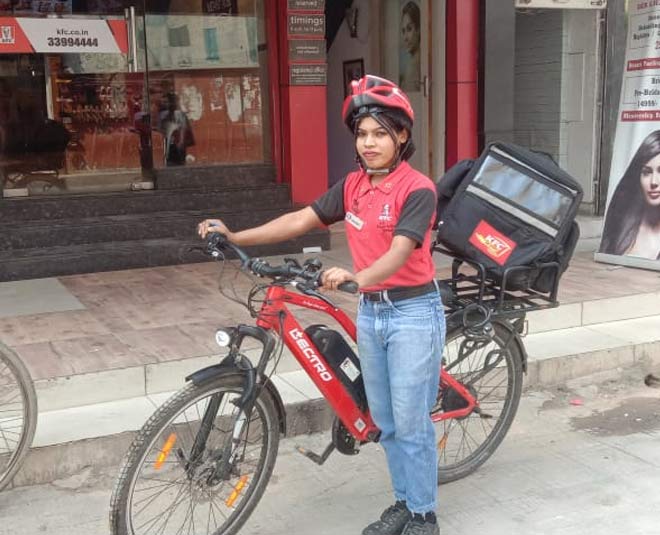 This isn't the first time that the firm has taken such a step towards women empowerment. In the past, KFC Malaysia gave an ode to women by tweaking its logo on Women's Day. These may be small steps but surely and steadily taking us towards a world of equality and respect for all genders. Kudos to KFC!