Her brand today is well known and almost every girl has one if not more product from it in her vanity. A source of inspiration for women from all walks of life, I got the opportunity to speak to SUGAR Cosmetics CEO Vineeta Singh. From her work life, goals to balancing between professional and personal life here is what she shared for HerZindagi readers.
Has the scenario begun changing or gotten better since the lockdown opened up in some places, for your business?
Despite lockdown in the initial months of 2020, we sold about 5 million products that year. Retail saw a solid recovery owing to the Diwali, wedding season, Karvachauth, and Durga Puja shopping during last year's festive season and we expect festive'21 to be even better. We added 17 high street stores and kiosks in the month of July 2021 and we have already received Rs 21 lac plus sales from these new stores.
What made you get into the cosmetics market when you began?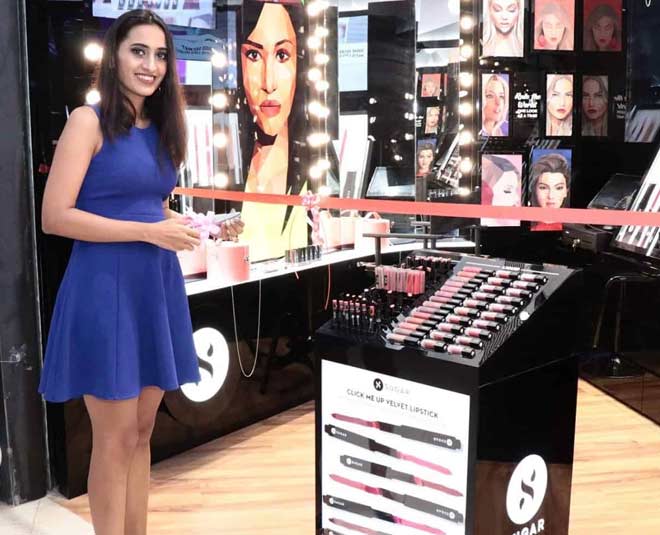 The Indian Beauty Industry back in 2014 had its own constraints - being dominated by the multinational brands, very few of whom actually had a range suited for the Indian complexion. This is why the audience either preferred to source makeup and beauty products from other countries or ended up with incorrect shades that wouldn't pair with Indian skin tones. At this time, SUGAR Cosmetics entered the Indian market in mid-2015 to enable women to explore, crack the code of and relish the matchless beauty products that are exclusively recommended for them by beauty connoisseurs.
Taking that risk, that decision to deviate from the typical IIM route, not going for that "achhi naukri"... were your family members and parents supportive since the beginning? Did it take a lot of convincing?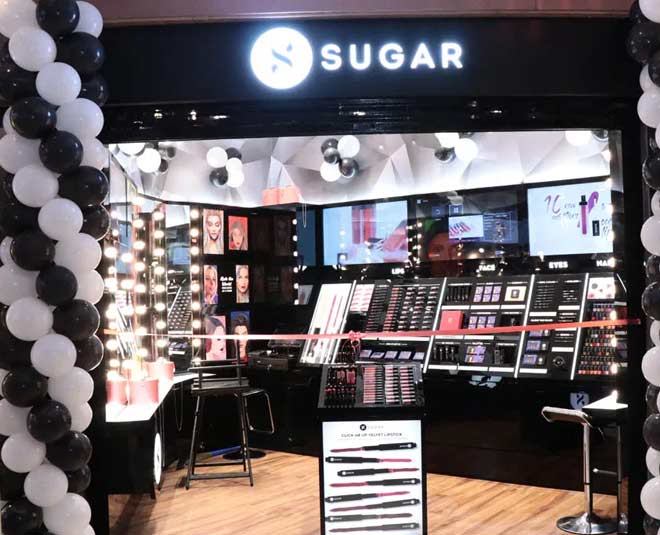 My family and friends have all in all always been strong supporters of the dreams I have wanted to achieve. The fact that at 23, I was featured on the cover of the WEEK for being the first and youngest B-school graduate to decline an INR 1 crore placement offer from a global investment bank to start up her own company - was a risky plunge I decided to take at the peak of my career. To this decision, I did face some hitches from a few well-wishers, who only thought that I should choose a more "ideal" and "settled" option.
In an interview, you shared that "Most VCs are men; they don't understand why a consumer might need a lipstick that lasts three hours longer", but the cosmetics industry has a humungous share in the market today. Has the mindset changed over the years?
When I first pitched the cosmetics business years ago for funding to a bunch of venture capitalists (VCs), most of whom were men, they turned it down. Today, most VCs whom we meet are astonished by SUGAR's fast growth and we have been getting a lot of interest from some of the biggest VC firms. SUGAR has become a cult-favourite amongst Gen-Z's and millennials and is one of the fastest-growing premium beauty brands in India in less than 5 years. We recently raised our biggest funding round of $21 and our retail presence is now spread across 130 cities with over 10,000+ retail touch points.
Don't Miss: HZ Exclusive: Raja Kumari: The Sangfroid State Of Mind & Melody In Motion
You have a team of women working day and night to make it work. What made you hire mostly women?
I have always felt very strongly about building something with women as the core target audience. I remember, as a naive new b-school grad, making many women-centric business plans - lingerie, athleisure, beauty - on paper. I have always felt very passionate about creating a brand for women, by women; and that is what led to SUGAR being a women-dominated workplace.
Being a working mom, how has that journey been for you?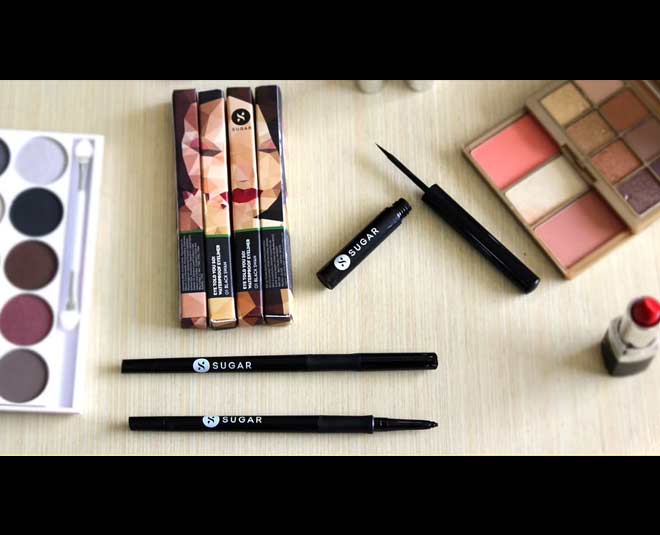 My kids have been my biggest supporters and strength! Being able to impress my two most important little humans time and again has a different high. When the pandemic hit last year, it took us time to adapt to the new normal. However, most working women have had to step up on a personal level during this pandemic by juggling both work and family responsibilities. I took on the challenge of a 'workout a day' as an hourly escape from the stresses of the lockdown and kept going one day after the other - on most days with my friends on Zoom and on some days with the kids.
Don't Miss: HZ Exclusive With Dr Blossom Kochhar: I Have Been Judged For My Career Choices
Have you ever felt spent out and felt like giving up? What kept you going?
Being a runner and entrepreneur, I learnt that no matter what challenge is thrown at you, agility matters. Growth is not about how fast you get to it but how well you sustain it once you've arrived. Hence whenever I've felt spent out, I made sure stayed strong and bounced back.
Your husband is your work partner as well and although you both look into other different aspects, have you ever had clashes in ideology? Has that ever hampered your personal lives?
We just take it as it comes. Sometimes we resolve to not discuss work at home, but it doesn't last too long. The good part is that we have 2 little boys at home so most times we don't have the option to keep talking through all the kicking, squealing, laughing and crying! Whenever we've faced any clashes in ideology, whichever one of us is heading that particular aspect gets to make the final call.
Don't Miss: 7 Inspiring Self-Made Women Billionaires Around The World
For our women readers out there, do you have some mantras you adhere to when it comes to balancing work life with personal life?
My biggest advice and mantra to myself and other working women is to invest in self-care. Learn a new skill. Get fit. Read more and schedule some "me time", Try to stay fit and spend your downtime unwinding with your family!
What's next in the pipeline?
While SUGAR's content game has always been strong, we aim to make it stronger in the coming years. As we grow stronger on social media, our focus will be on curating strong content that caters to individual platforms. We will also be looking at various innovative collaborations to strengthen our reach and engagement with the consumers. Also further strengthening our core pillars – distribution, product, content and community building will be key. In line with these, we will be building and expanding our retail footprint, enhancing retail marketing and visual merchandising experience.
Stay tuned to HerZindagi for more such exclusive interviews with inspiring women of India.