She has recently featured in a re-recorded and reimagined version of late Bob Marley's iconic anthem "One love". Her debut single in India was City Slums with hip-hop star DIVINE, and she also starred as a judge in Ranveer Singh-starrer Gully Boy. She has now been certified three times platinum by the IMI (Indian Music Industry). Indian American rapper Raja Kumari, whose real name is Svetha Yallapragada r. Rao already has a huge fan following in India. The songwriter recently released a new single called "Peace" which is her second single from Raja's debut album. The first one was N.R.I. She has collaborated with international artistes like Iggy Azalea, Fifth Harmony and Gwen Stefani. The buck doesn't stop here! Raja has also been nominated to a Grammy award in February 2015. Interestingly, Raja did her Bachelors in religious studies, with an emphasis on South Asian religions. She is also an Indian classical dancer who started dancing at the age of 7. I got the opportunity to interview this amazing woman who is here to inspire many other and here is what she shared.
Your new single 'Peace' has a very different vibe altogether. What was the idea behind it?
When I wrote this song I wasn't necessarily feeling peace, and this song was written as an affirmation to have no drama and bring good energy to me. This song manifested the moment I'm living right now. It felt like the right time to release it and share that frequency with more people.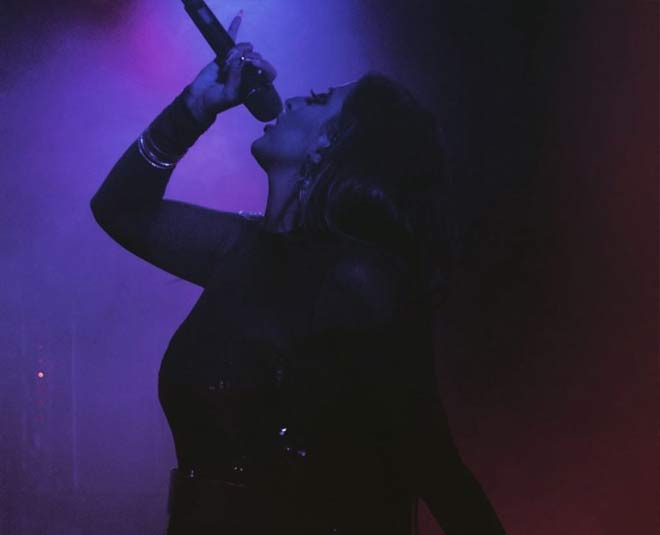 Image courtesy: Raja Kumari Instagram
How has your experience been in dealing with the Hindi music industry so far?
The Hindi film industry is larger than life and to see your life and music amplified to that scale is always exciting. Working with my favourite actors like Shah Rukh Khan, Madhuri Dixit, Katrina Kaif, has been a blessing.
Don't Miss: HZ Exclusive: Ananya Birla: The Musician, The Stye Icon & The Billionaire Daughter You Need to Know About
Is Rap just a phase in India or is it here to stay?
Rap is here to stay! It's become a part of the culture, and I love being a part of a show like MTV Hustle where we can help groom the next generation of talent.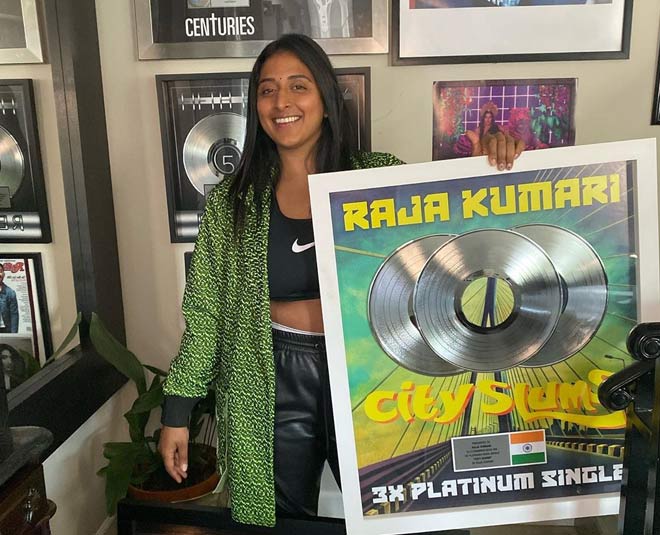 Image courtesy: Raja Kumari Instagram
Although you are THE Raja Kumari outside home, but are all your family members comfortable with who you are? I read in an interview where you shared that your parents were zapped when you told them what you wanted to do…
They were surprised, but they're still proud of me and everything I do. My family has been the most supportive group, but I'm also happy that when I come home I can take off the crown and just become Svetha Rao, and play with my nephews and nieces.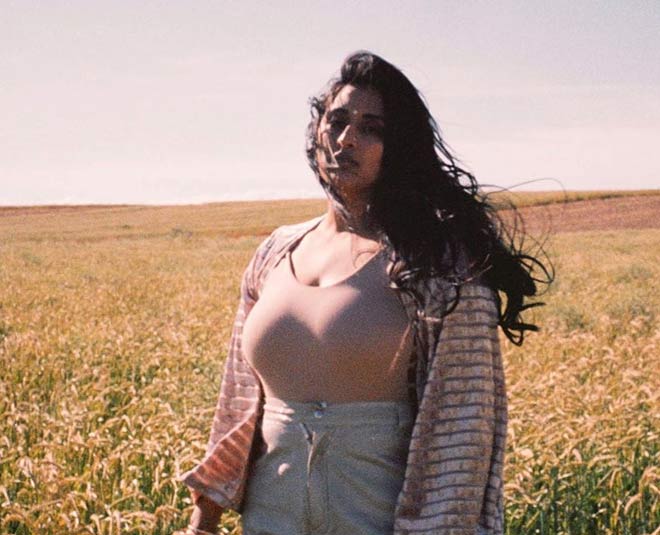 Image courtesy: Raja Kumari Instagram
Why is it that when boys rap or even attempt, the reaction of the crowd is different but when a woman does, you do get to see criticism in their eyes and attitude for that matter?
Everywhere in the world women are fighting to be on the same playing field as men, no matter what field. We've been fighting the same fight for equality for years, and there needs to be a systemic change. For us to move forward as an artistic culture, we need to be able to grow. If every woman who wants to grow is considered a "bitch," the art will suffer.
Today mental health is a major issue globally. But in India, people hardly open up about it be it commoners or stars. Your take on it?
We need to be more open about mental health in the south Asian community. This year, I started seeing a therapist to help me work on some patterns that were negatively affecting me in my own life. When I mentioned this, most people will say "What's wrong?" and "are you ok?" but I think it's part of a healthy lifestyle to introspect and put in time to evolve yourself. I'm hopeful we'll get to a place where we break the stigma on mental health and feel more comfortable discussing it publicly. I hope people will continue to have the conversation and feel comfortable opening up about their life and experiences and help us all find our inner peace.
Message For HerZindagi Readers
Own your lane, and never stop when someone tells you can't!
For more exclusive interviews of strong and inspiring women, stay tuned to HerZindagi.