Backless dresses look gorgeous and who doesn't like wearing them? They have a sizzling appearance which can dazzle anyone around. These dresses are so stunning that they make us fantasize about walking down the red carpet like celebrities. However, these dresses do not appear too comfy and a confident choice to many women. The biggest reason for them to feel this way is that they are not aware about which bra to wear underneath these beauty pieces. If you're one of them, and picking which bra to wear underneath is a challenge for you, don't fret; we're here to help. Read on to learn about bra options that will make you feel comfortable and confident in backless dresses or any other outfit that appears challenging to you.
1. Silicon Stick-On Bras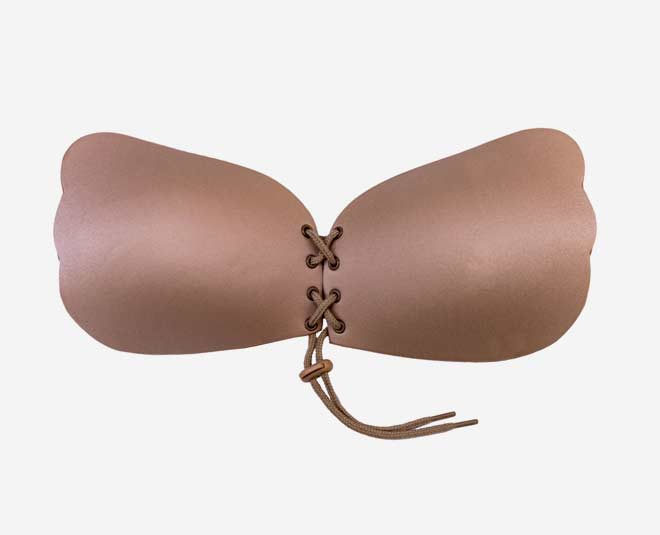 Underneath your sultry dress, wear a stick-on bra. These bras have a skin-friendly adhesive on the back that is easy to stick and remove. They work best on women with a cup size of A, B and shallow C. These are also excellent for strapless outfits. A self-adhesive silicone bra will provide you comfort and natural shape; and a front closure for lift and cleavage. However, while these bras will give you the style you want, they are not very comfortable for long periods of time. So, if you're planning a 4-5-hour party, these silicon stick-on bras will do the work well.
2. T-Shirt Bra With Translucent Strap
If your backless dress does not reveal much of your back and you only want to hide the straps on your bra's shoulders, a T-shirt bra with translucent straps is a great choice. These translucent straps give no appearance of the bra while providing you with the comfort of the T shirt bra. Almost every woman finds these bras to be one of the most comfortable ones. These can be worn with shirts, t-shirts, tops, and a variety of other outfits.
Don't miss: Take Cue From Your B'Town Divas And Style with The Trendiest Halter Neck Designs
3. Low Back Bras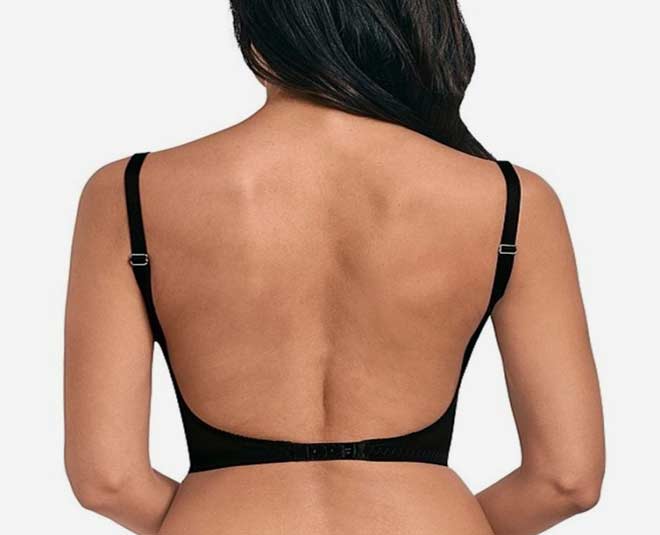 Another great option for your lovely backless dress is a low back bra. These bras will give you the extra few inches you need to wear that slightly too-low top or dress. They provide excellent support and coverage, and are best suited to ladies who have larger breasts. Low back bras with convertible straps can be wrapped in a variety of styles, including regular, halter, and cross-back.
4. Backless Bra
Wear a backless bra which has a transparent backbend underneath your dress. These backbends are just like transparent straps which can be adjusted as per our comfort. Their transparent look won't interfere with your stunning appearance while providing you with the right comfort.
5. Silicone Pasties And Boob Tape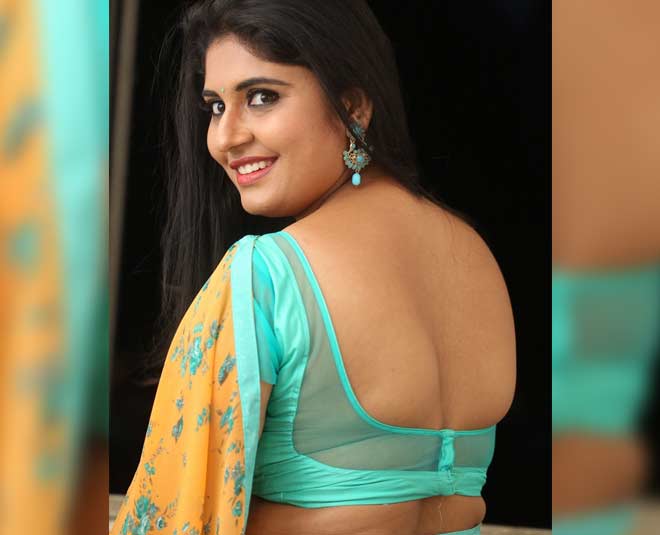 You can also use silicon panties and boob tape for the appearance. For this, you just have to stick the silicone pasties with the boob tape where you want the support and coverage. That's it. It is one of the most convenient ways to get the look.
Don't miss: 7 Backless Blouse Designs You Can Get Made To Nail The Wedding Perfect Wedding Look
Choose the best bra for your outfit from this list and dazzle everyone with your smoldering style while remaining comfortable.
If you found this article helpful, do let us know on ourFacebook or Instagram page. For more such stories and tips, stay tuned to HerZindagi!