We all have those days when we avoid wearing a few tricky outfits because of not having an appropriate bra. Or, if we do put on those beautiful ensembles we end up wearing it over wrong bras that simply don't go with the outfit. A wrong bra can cause discomfort, can make you look bad in that dress, or simply may cause a wardrobe malfunction. Making smart lingerie choices is the key to smart dress-up. Be it your off-shoulder tops or your backless dresses, nowadays, there are supportive and comfortable undergarment options available everywhere. However, buying a separate bra for every dress can be highly inconvenient and expensive, so investing in bra which can do for most of your clothes is important. Check out the most multi-purpose and versatile bras that you can add to your closet.
Multi-Way Bra
The Multi-way bra can become your all-purpose undergarment. Wearing a one-shoulder dress or a cute gown with a plunging neckline? This is the bra you want to wear underneath because adjusting or remove its strap is quite convenient. Buy one or two of this multi-way bra in nude or black colour, so that you can put it under any coloured-outfit. This one comes with padding so the shape and the look after wearing this bra appear to be seamless.
Backless Push-Up Bra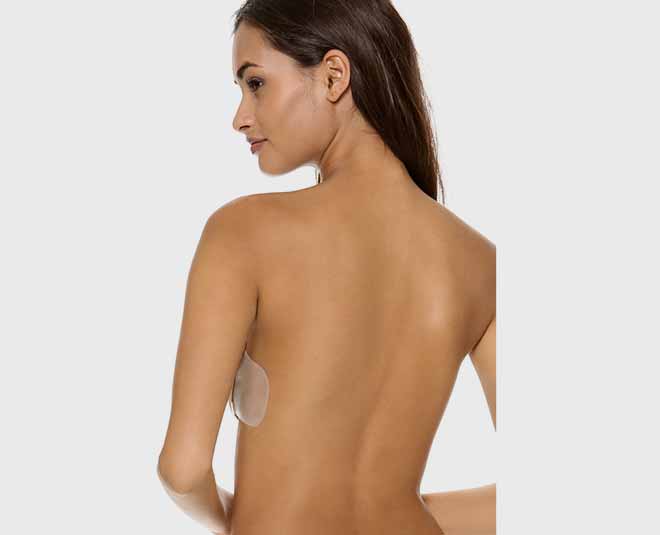 We all have one of those backless or back lace dress that we want to wear to the parties or dates. The correct bra to wear underneath is the backless push-up bra. These mostly come with a transparent back strap or with adhesive and are very versatile to be worn underneath most of those complicated attires. Have a good collection of cute bra tops but never actually wear them? You need to invest in one of these. However, if you are buying the one with halter neck, do mind the cloth's quality.
Strapless Bra
As the summer season is approaching and a lot of us are already excited to flaunt out cute off-shoulder tops and dresses. This year try not to abide by those hacks, which ask you to mould your regular bra for wearing the off-shoulder attire, instead of by the strapless bra. These are very comfortable, long-lasting and can be put under multiple outfits, such as tees, strappy dresses or the lace tops. Do check if the bra is a bit tight on your core for proper support before buying the strapless bra.
Convertible Underwire Bra
Women with large breasts size often hesitate to wear strapless bras. The fear of malfunctions in between of a party or public gathering scare them. If you are one such woman, invest in the convertible underwire bra. It will go with all your outfits and you won't have to worry about anything going wrong. Even when you remove one or both of the straps of this bra, it is not likely to slip down. Just buy the correct size.
Don't Miss: Find Best Bra For You: Which Ones To Pick, Which Ones To Avoid
Don't Miss: Embarrased Much! Why "Not" Drying Your Inner Wears In Sun A Bad Idea
Sticky Bras
Every girl must have one of those special occasions, such as marriage parties, where you are likely to change several dresses. While one can be backless, others can be strapless. But you want to be ready for all of it without any wardrobe malfunctions. The sticky bras are easy to adjust and comes with an adhesive which doesn't let the bra to slip off. Wearing the sticky bra underneath a blouse or deep neckline dress will also give a good shape to the breast.