Flaunt that perfect wedding guest look and dare to wear something from these backless blouse designs listed below. Amp up the ethnic fashion quotient and make heads turn like no other!
Black Simple Backless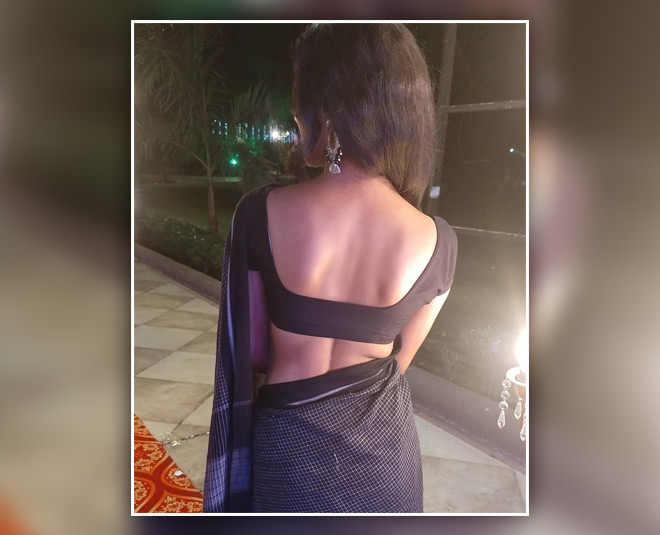 Image courtesy: Instagram/ backlessbeauties
You can get this It is a front closure blouse stitched in any colour of course but this square deep backless blouse design would go with any saree. Just make sure that the shoulders are not dropping. Frankly, it depends on your tailor as well and I will soon share the names and address of the best tailors in town to get your blouses stitched from.
Double Strapped Back
Image courtesy: Instagram/ backlessbeauties
This back design is quite unique. Most of the times we think that the shoulders will fall as it is held together only down below but this design will have a better hold I suppose. Also, get a padded blouse made. That way at least you will not be worried about the peekaboo game your bra straps will play.
Dori Connect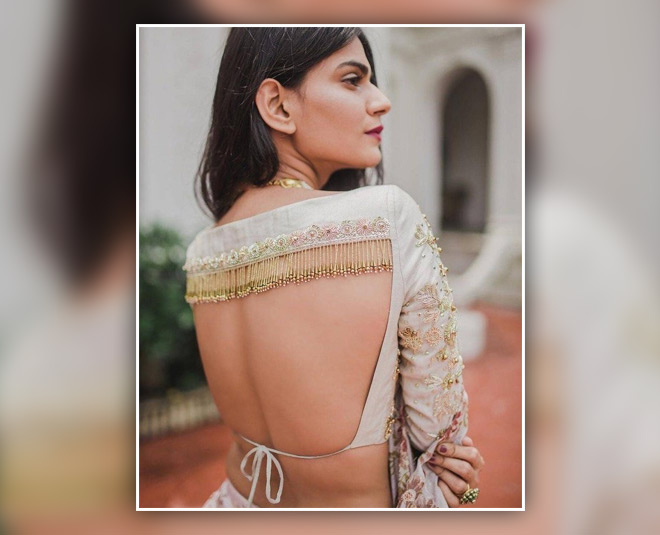 Image courtesy: Instagram/ backlessbeauties
This design I found very interesting. Yes, it is strung on just a dori below but it is intact on the shoulder and neck. So you will not really have a wardrobe malfunction. It is gutsy, will look decent from the front if you are worried about that and will be a surprise from the back. The 'jhaalar' looks so pretty as well... It goes well with 'salma sitara' on the entire blouse as we can see from the sleeves.
Common U Shape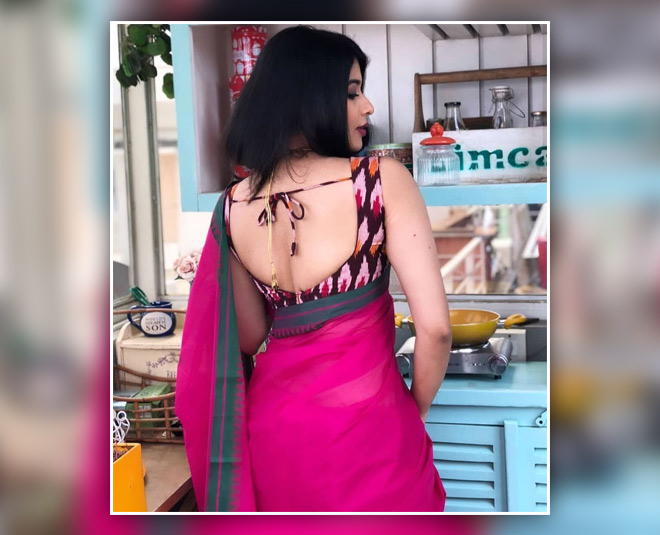 Image courtesy: Instagram/ backlessbeauties
This design is very common I know and it is the safest. Tailors find this one the easiest and the safest. A single dori to hold the straps and low 'U' would look super pretty. For added drama, if your blouse is of a plain colour, you can put a broach in the middle down below. Get the closure made on the back only in this because in the front sometimes tailors mess it up and they look too tight. Do get three hooks put for a better and sturdy hold.
Let us know which blouse style did you like best and if you have any more ideas, do share with us on our Facebook Page.
Don't Miss: From Palkis To Patchwork, We Dare You To Get These Hatke Blouse Designs Stitched
Running On Thin Lines
Image courtesy: Instagram/ backlessbeauties
Now this one is really chic! This gives an illusion that there is a dori but nope it is just a design! The blouse is held together with just the border that also has the hooked closure. Smartly, the saree border has been put on the band which is in sync with the six-yard wonder. If your tailor can make this ( you might have to shell out some money for a good tailor here), then you have the perfect backless blouse here.
Simple U
Image courtesy: Instagram/ backlessbeauties
Yes, this has no dori and that is the only difference if you are comparing it with the first square cut. It grabbed my attention for sure. Actually, it is also the curves of this lady that had me envious and are somehow giving me fitness goals. Well back to the design, if you notice closely, the closure is again at the back and is on three hook distance because it is broad enough. And also, it is in contrast to the saree colour! Get this made ladies!
All About Dori
Image courtesy: Instagram/ backlessbeauties
It is a similar design but it has been given some drama with those latkans. There are so many types of latkans available in the market so go ahead and experiment with those!
Bat Wings
View this post on Instagram
This... I am in love with this design ladies! Yes, I said 7 designs but this one is like a bonus! Just a dori in the end but like Bat sleeves at the back... This blouse design is epic! Maam if you have this figure or not, your attitude counts so go ahead and get this made!
Stay tuned to HerZindagi for more such ideas.