Tejasswi Prakash has been in the Bigg Boss season 15 house and has been playing her game with glitz of glitter and glam. We often see her with big statement-making outfits that we all absolutely adore all the way from our television sets in our living rooms.
Tejasswi Prakash has been in a love relationship with a co-contestant, Karan Kundrra inside the Bigg Boss house and we also have spotted a lot of PDA on screen. There have been times the two have been seen cuddling and sleeping together as the day ends.
Having an impeccable taste in glamour, here are our 5 top picks for Tejasswi Prakash's closet looks we have seen so far on-screen or off-screen!
Royal Blue Skirt
Wearing a co-ord set, we spotted Tejasswi Prakash in a top and skirt co-ord set which is interlinked with a strap.
The fabric is super royal in looks and in texture with a whole lot of bedazzling all over. Tejasswi Prakash is seen wearing the set with a plunged neck and letting her hair open. Seeing carefully, we spot silver danglers falling from within her hair too!
Beauty In Black
View this post on Instagram
Tejasswi Prakash in a black saree, we want to sing 'Desi Girl' out loud, don't we?
Tejasswi Prakash is in an absolutely stunning black saree as we see her showing her Indian roots to the world on Instagram. She chose to tie her hair in a knot yet loose but we love it.
She truly looks like a doll to us.
Read More- Our Favourite Moments Of Tejasswi Prakash And Karan Kundrra
Sequin Co-Ord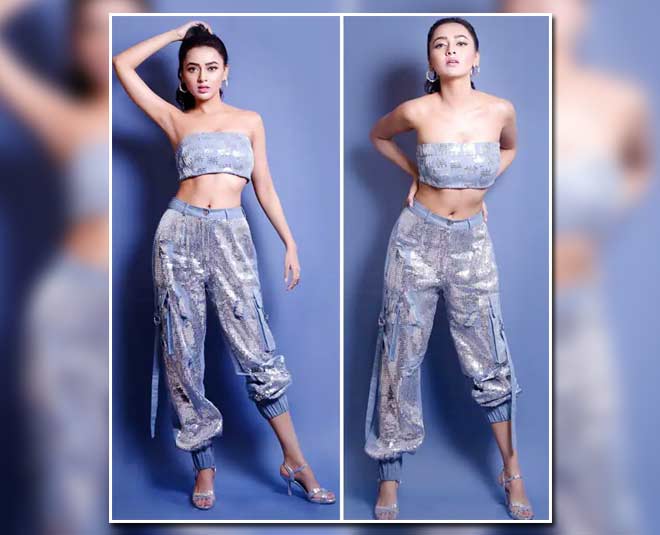 Head high with a high ponytail, Tejasswi Prakash in a sequin tube top and a sequin jogger is all we ever wanted.
Look at the diva do her thing as she possessed for the photograph. We never knew sequin could look this wonderful in a jogger.
Silver Infused Brown
View this post on Instagram
With a love for dresses, Tejasswi Prakash was spotted posing in a lovely brown dress that is infused with silver linings throughout.
The dress has a multiple layering concept and we are in awe. With balloon sleeves, Tejasswi Prakash posed with all her zeal and all we catch is confidence and persona.
Read More- Bigg Boss 15: Is Karan Tejasswi's Biggest Enemy?
Track Suit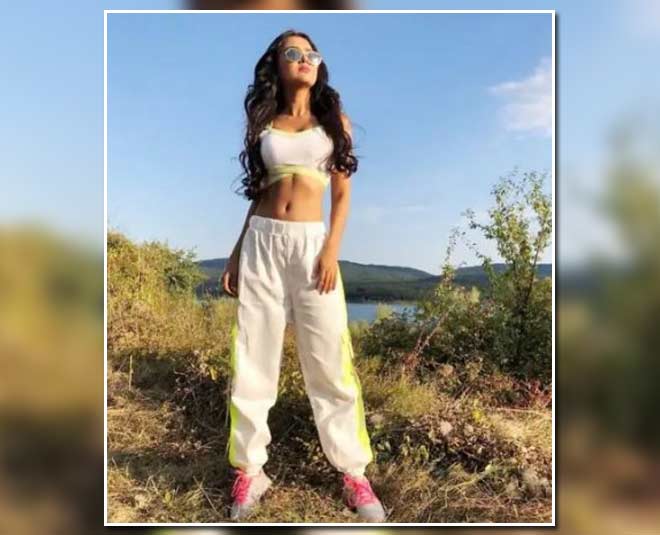 Tejasswi Prakash took a spot in Khatron Ke Khiladi season 10 as we go back. Seeing the contestants visiting exquisite places abroad and within India, Tejassswi Prakash was spotted wearing a white and neon co-ord set with her selection of shades and we couldn't get enough of her.
What is your favourite look from Tejasswi Prakash's closet? Connect with us over Instagram on our official page. Stay tuned to HerZindagi for more tips and tricks with Bollywood inspiration.