When we talk about fashion, the first thing we want to know is the latest trend. It is something that assists in picking pieces that can make us look fashionably aware. Other than the style in demand, the colour plays a significant role. Pantone, the American colour company is the one that decides the most trending shade every year since 2000.
While in 2020 it was classic blue, for the upcoming year, 2021 the company has picked not one, but rather two shades, vibrant illuminating and ultimate gray. Vibrant illuminating is a bright yellow colour that will provide a sense of hope and warmth, whereas that ultimate gray is a calming shade to make the wearer and the onlookers feel soothing and stable.
Pantone decides the colours depending on the trend-forecasting research performed by the institute itself. Unlike every year, they picked two shades this year because of the unprecedented pandemic situation that the entire world is facing currently.
The executive director of the institute, Leatrice Eiseman, talked about the same to the TIME magazine and said, "Each of them [colours] has their own emotional aspect, the gray being the one that's more supportive and solid, the practical foundation that we need, and the yellow is about hopefulness and sunshine and good cheer."
Now that you know which colours will help you make a statement in 2021, the next significant thing to discuss is how. You must know different ways you can use vibrant illuminating and ultimate gray in your daily personal style. Feeling confused? Allow us to help! Here are some of the simple, subtle ways to use both the colours of the year to exude glamour!
A Versatile Gray Top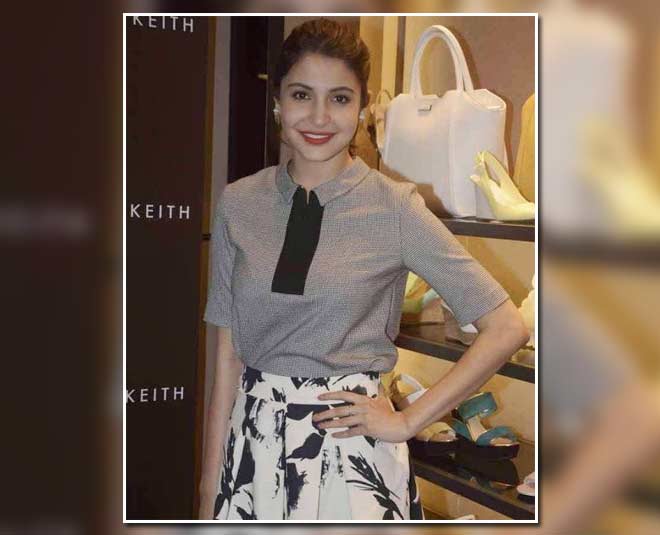 Gray is a shade that goes with most of the colours without overpowering them. That's why we recommend having a simple gray top in your wardrobe that you can club with a pair of jeans, leather skirts, shorts or even florescent pieces. Anushka Sharma's gray top is something which you can don to most of the occasions no matter if it is a formal one or a casual one.
A Bright Yellow Bag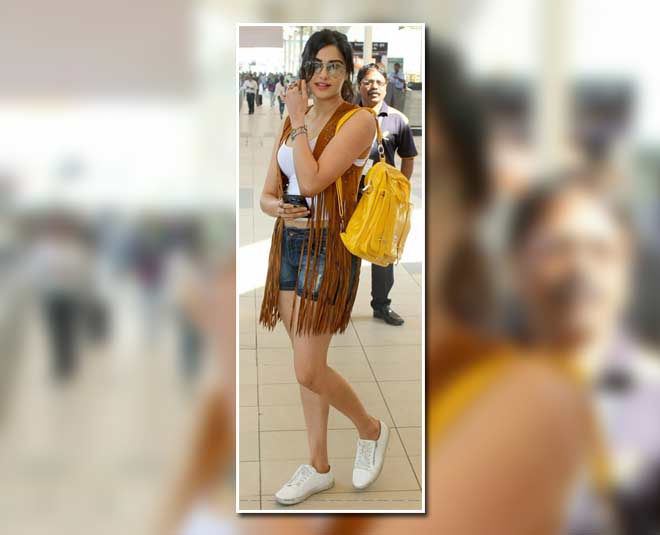 Without some striking accessories, your outfit may look incomplete. When wearing different hues, other than the colours of the year, you can still look trendy by adding a stunning bright yellow bag pack or a handbag. It will quickly bring freshness to your dull look and will also make others sit and take notes!
Gray Palazzo Pants

There are no other pants as comfortable as a pair of palazzos. You can sport them throughout the year by pairing with various pieces. Gray is one of the best shades for bottom wear. Go for a plain pair or pick the one with stripes to look tall and slim.
Gorgeous Yellow Dress

There are occasions when we want to steal the spotlight. For such events, nothing can be better than a gorgeous yellow outfit, as the shade garners the most attention. We recommend going with mustard yellow shade, if not comfortable with lime yellow or something brighter.
A Must-Have Gray Blazer

Tuxedos have officially become a women's outfit! We saw several Bollywood and Hollywood celebrities making a statement in their tux at red carpets and big events. Hence, we think you should have a gray blazer in your closet. Wear it with a dress or your formal pants, there is no way you wouldn't be making heads turn!
Yellow Lehenga Skirt
Wedding season is already here. If you are still looking for some fabulous couture, don't forget to add the colours of the year in your collection. Most importantly a yellow lehenga skirt that you can pair with a simple white shirt or even a beautiful blouse piece.
Gray Saree

If you are more into saree than lehenga, a gray drape is a must-have! We are totally in love with Tara Sutaria's sequin gray saree she paired with a plain satin blouse. The actress is looking drop-dead gorgeous and we say you should totally take cues from her and style your wedding party look for 2021.
Don't Miss: Ditch Black Outfits This Festival Season, Go For These Shades Instead
Yellow Anarkali

We desi girls love our saree and Anarkali. And there is no way we can consider our wardrobe collection complete without having a breath-taking Anarkali suit in there. Yellow is considered an auspicious shade in India, so besides looking fashionably aware, a yellow Anarkali will also make you look traditionally forward!
Don't Miss: Bridal Fashion 2020: 10 Celeb-Approved Yellow Lehengas Dulhan Can Don On Her Haldi Ceremony
If you liked this article, do comment on our Facebook page. Stay tuned to HerZindagi to read more updates.