The Shiny Metallic looks extremely glamorous when you pair it up with your daily outfits. Whether you are wearing a dull shirt or faded jeans a piece of metallic will alleviate your looks in no time. You can blindly trust this chic trend that works best for everyone with any skin tone and age. Wearing metallic in forms of accessories is a perfect way to look stunning and ready to rock always. You can never go over the top with this style and can team up the way you want.
Metallic Footwear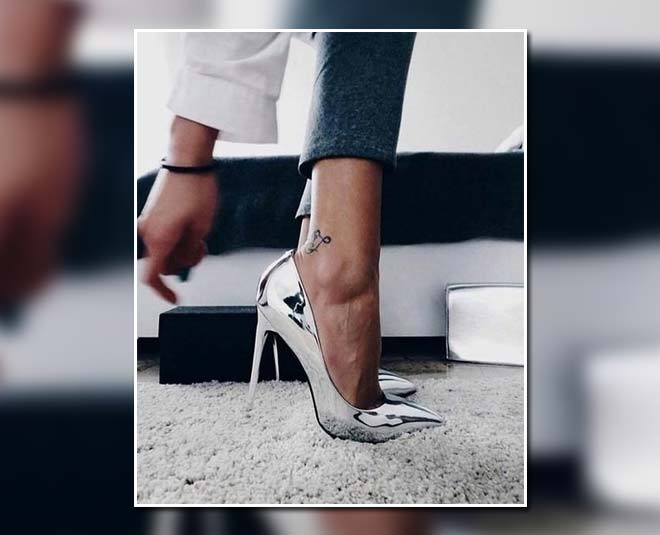 image courtesy: societyofchic
Trust us, Footwear in bright metallic shade looks equally cool and outstanding with every outfit. You might have invested in metallic jewels or accessories like earrings or neckpieces but there is another splendid addition that you can make to your wardrobe with Metallic shoes. These trendy metallic shoes will add brightness and sparkle to your neutral color outfits and it's a must-have thing to stand out in the crowd. Although this style has nothing to do with your complexion, if you have to make choices then the light color skin people should opt for silver while the dark ones should go with rose gold or golden shade.
Metallic Shirts And Jackets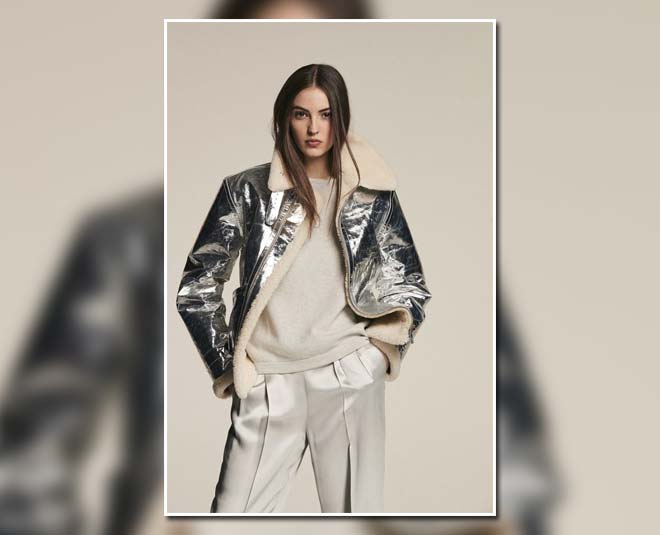 image courtesy: vogue.com
Metallic top-wear may sound daunting to you but if they are paired correctly with perfect colors it can add that brightness to your overall looks. There can never be a dull day with metallic colors, just pick a metallic shirt or leather jacket whatever you want to combine with your plain solid bottoms, and wear neutral colors T-shirt inside your jacket to enhance your looks. Metallics are shiny but in a way, they are neutrals that look amazing with each color be it black, brown, or gray just team up correctly and you are ready to rock!
Don't Miss: How To Style Your Old Clothes For Every Season
Metallic Accessories
image courtesy: onlineforyou.shop
If you do not wish to wear any metallic piece of clothing then don't worry, you can always add it as an accessory with your outfit. It will give you the liberty to add that unique look to your overall dressing-up style. Pick your favorite accessories like silver bags, jewelry pieces, shoes and combine them with your ensemble of the day. The metallic bag instantly grabs attention that looks so stunning that it is guaranteed to go to turn heads.
Don't miss: Here's How You Can Ace Colour Blocking This Season
Metallic Bottom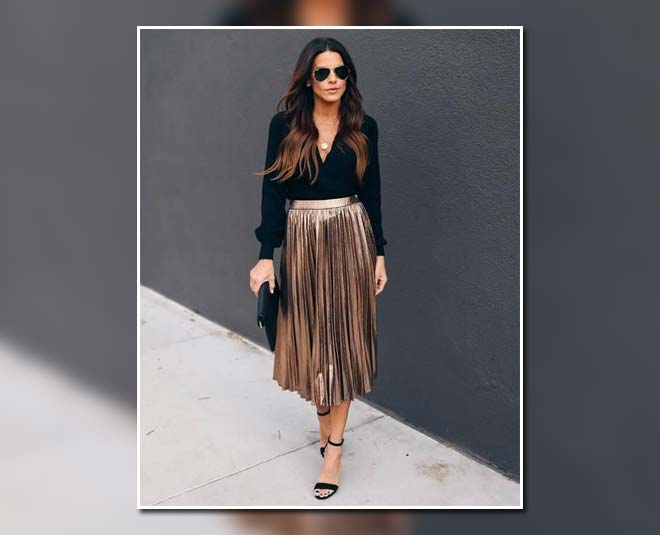 image courtesy: businessoffasion
Metallic is versatile and offers you various colors and styles that you can easily experiment with and get out of your comfort zone. You can pick any silver or gold bottom wear of your personal choice be it jeans, pants, skirts, or shorts, and style it with ruffled tops or printed shirts. They look stunning when paired with plain solid tops because then the whole attention is only on that metallic piece of clothing. Pleated skirts in metallic colors are the trendiest piece that you can look out for this season, it flowy and comfortable moreover it gives your appearance that oomph factor that looks bold yet chic.
We hope you found these styling tips useful. Stay tuned to Herzindagi for more.