It is seldom we come across people who whenever clean their wardrobe, doesn't look at the old clothes and wonders what to do with them? You can't always throw these 'once in fashion' outfits because they are too close to your heart. You also don't want to invest in more clothes because your closet filled with untouched garments is already struggling to breathe. Plus, there must be some memories attached to them which is why we decided to bring you some smart tips and tricks to style your old clothes like a fashionista.
Colour Combination For Summers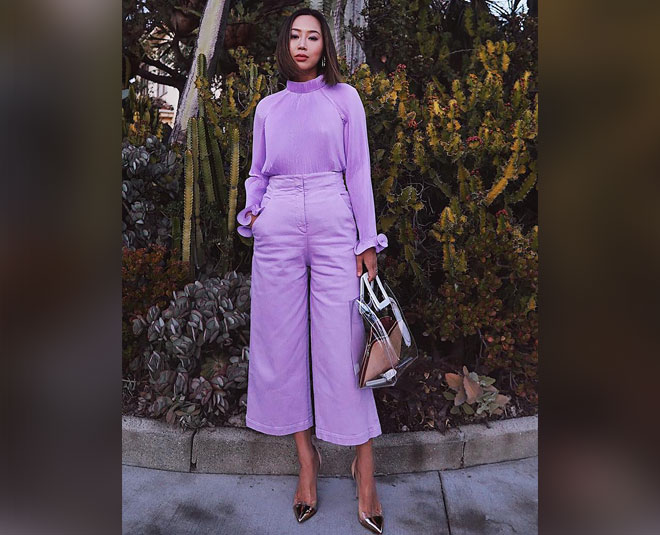 image courtesy: sydne style
Summers are all about choosing bright, happy colors! Put your old clothes together then look through them, and divide them based on their color groups. Like putting multicolor on one side and monochromatic on the other, if you are a fan of monochromatic outfits then go for the clothes with the same colors. If not then mix match with the right color combination like choosing dark for the upper part and choosing a light for the bottoms or vice versa. One such example of this is matching light pink with a darker shade of blue, by doing this you can bring some variation to your regular style and outfits. To add some glam more factor to this, you can add some minimalistic jewels currently trending, put your statement glasses on and get ready to rock.
Slay In Spring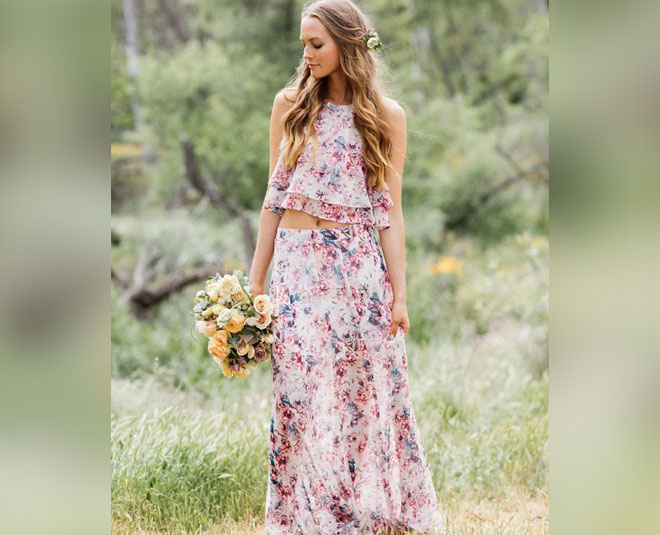 image courtesy: bewakoof.com
Spring is usually dominated by floral prints that not only look beautiful but also give an aesthetic look to your outfits. If you do not have an entire floral dress then you can choose any of your shirts or T-shirt with floral patterns and team it up with a skirt having the same design. If a complete floral look is not your cup of tea then you can also opt for one piece in the floral and another one with solid. Like floral skirts look amazing with any solid top or T-shirt. You can add on your best accessories like a cool piece of an earring, handbag, or scarf to complete the look.
Don't Miss: A Guide To Choosing The Right Crop Top For Your Body Type
Mixing The Seasons
image courtesy: outlet.ashoreshop.com
Mid-October or Feb-end is the time when you get confused if you should avoid wearing warm clothes or have one. The same happens when the winter season is just about to end and we are entering into summers, for those times mixing up of right outfit is very crucial. If you are feeling cold and don't want to put on a warm jacket as it will make things more sweltry for you, then pick a woolen shirt and pair it up with your favorite T-shirt, Jeans, and sneakers. This not only looks cool but will also protect you from mild shivers while you are outdoors.
Don't Miss: Here's Your Summer Style Guide For Boyfriend Jeans
Layering Is The Key For Winters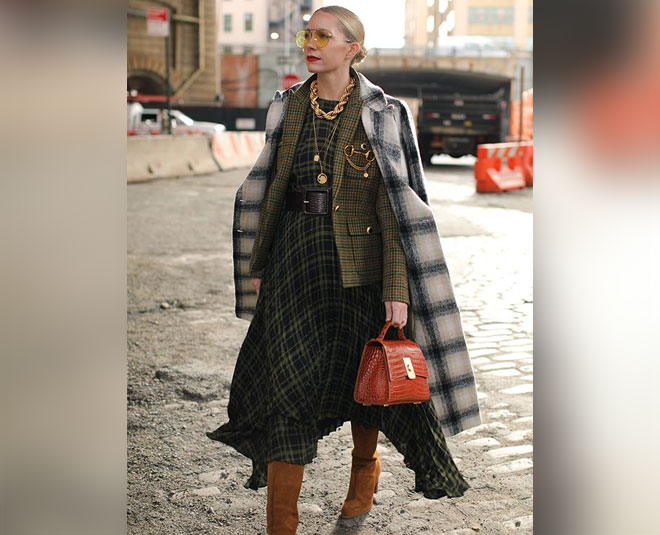 image courtesy: theatlantic-pacific.com
The layering of multiple clothes looks chic and classy, to crack the code for layering you need to choose and experiment with the right outfits. let us tell you a secret, the perfect layered clothes are the ones unexpected. So, you need to dig deep into your closet and find that perfect shirt, sweater, bottoms, coats, and jackets to create a perfect winter look. Do not forget to put on your signature boots to make your winter look much more stylish.
Try out these ideas and let us know which one did you liked the most. Stay tuned to Herzindagi for more such tips and tricks.