Enjoy A DIY Tie-Dye Session With Your Kids At Home
Looking for a fun activity to do with your kids at home? Here's a quick hack to a DIY tie-dye session at home!
Tie-dye has become a famous activity for many of us to do at home. When we go out purchasing a tie-dyed shirt, it's costing us fortunes, while most of us can easily make our own tie-dyes at home with our loved ones as a fun activity and have a memorable bonding time with them.
Why Make Your Own?
When we visit a store, we usually are restricted to the choices given to us by the marketer or the producer of the consumer goods. When it comes to tie-dye, all of us have vivid imaginations that we dream about and usually want in our clothes.
To put your own dreams into reality, tie-dye is the best activity for you.
You can also spend a good amount of quality time with your loved ones during this activity hour, so why not give it a shot? Try it and let us know!
What All You'll Need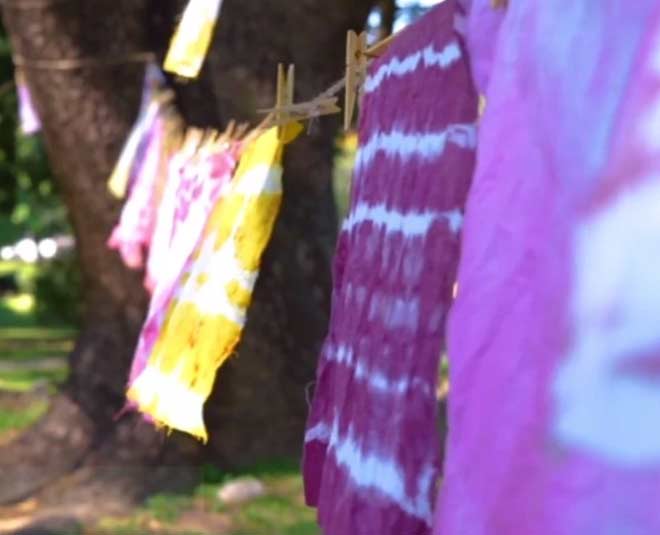 Elastic Bands or Strings
Damp T-shirts
Rubber Gloves
Fabric Dyes
Old Bottles (preferably plastic)
Warm Water
Salt
Trays
Cooling Rack
Step By Step Guide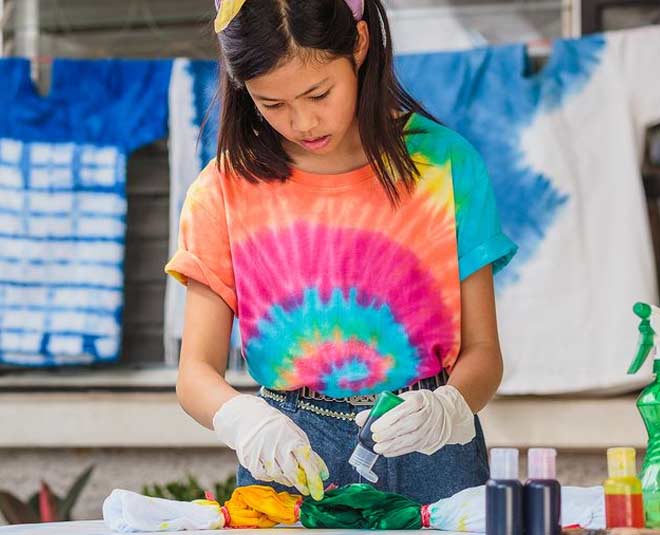 Begin by mixing up the powdered dyes with warm water and salt, but also read whatever is mentioned on the box of tie-dyes you are using.
Pour the dye mixtures into the clean bottles. Top with a spray attachment or use a push pin to create a hole in the top of the old cap to squirt the dye through.
Make sure the fabric or item for dyeing has been washed and is still damp before you begin dyeing.
Cover all your surfaces with a protective sheet or, better still, take your dyeing outside on a sunny day for less mess.
You can make many designs with tie-dyes like spiritual or stripes, depending on the type you want.
You can also try food colouring instead of tie-dyes from a box, they give a similar effect to your clothing.
How To Wash Them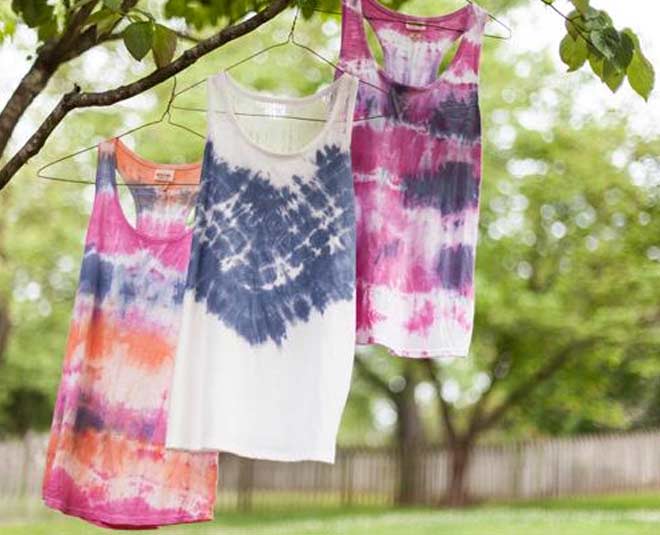 After the dying process, you should have rinsed out the material anyway, but if not then go back to this step to be sure.
Fill the basin with warm water to set the dye. This will stop it from bleeding onto other clothes when it's put in the washing machine next time. Mix in a small amount of washing detergent into the water as well.
Let the tie-dyed material soak in the mixture of water and detergent for about 15 minutes.
But be careful not to rub it too hard otherwise you could risk rubbing off the dye. Then allow it to soak again for another 10 minutes.
If possible, hang it out over the bath or in the bathroom, to ensure that any leaked dye doesn't find its way to carpeted flooring.
After these steps, you can easily wash the tie-dyed clothes in a washing machine and reuse them whenever you want.
Going to make one? Share your tie-dye with us on our Instagram page and let us know. Stay tuned to HerZindagi for more tips and tricks!