Not just for a wedding, but if you are getting a blouse stitched match that saree you have been wanting to wear then keep these tips in mind as we all know that many times our tailor goofs up and we have to get alterations made again and again. So from the measurements to the fabric, get your blouse made using the right tips.
Measurements!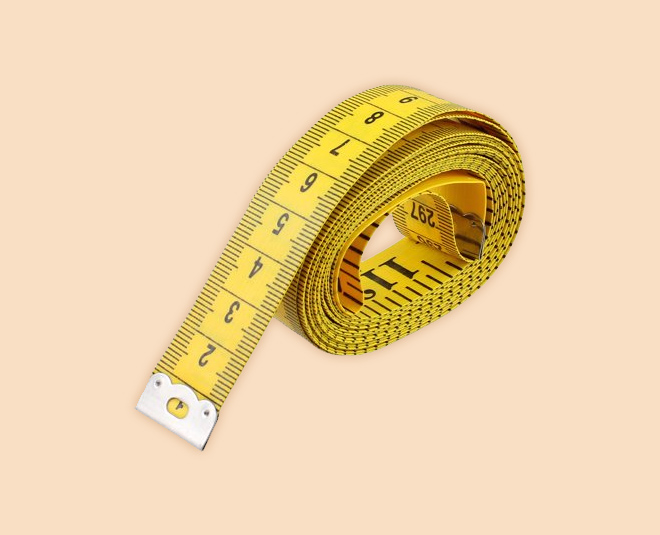 You may not have given this much importance when the tailor notes down the measurements but it hits you when you wear it. Make sure that measurements taken are right. You have to keep it in mind that you do not wear something which a bi too thick and uncomfortable. If you are going for the fitting then wear the bra you will wear under it (padded, lightly padded, non-padded) whatever style you will wear with it so that right measurement is taken unless you want built-in cups. If built-in cups are being put in then make sure the tailor puts in your size and not just any. It looks weird if they are too big... you end up looking bulky as well. This trickles down to your sleeves as well so it is important.
Balancing The Colours
Matching your sari and blouse is important. You can go contrast, as well though looking at the ongoing trends, but don't make them go extremely different that they look absurd. You can match the design on the saree and blouse perhaps.
Choosing The Right Fabric
Now, this point is very important, more than giving the measurements right. Our garment's shape changes as per the fabric did you know that? Some fabrics are stiff and unbendable, and some are really soft and get crushed quickly! In both these cases, your blouse can turn out to be a disaster! To avoid this, ensure that you're buying a fabric that can be easily cut and stitched. Do keep it in mind that some fabrics require lining, so make sure you choose the perfect colour and material for the lining as well.
Wearing The Right Bra
It is not a good sight when your bra shape is clearly visible through your blouse. The hanging out straps look shabby and make people cringe too. It is extremely crucial to wear the right bra with your blouse. There's is much available in the market in terms of lingerie which goes with different styles of blouses. If that is a lot of homework to do then a padded works best!
Know Your Body!
You have to know your body before you get a blouse stitched. You have small or broad shoulders? The neckline is right for your kind of bust? The sleeves will look nice on your arms? Your body shape is important, be it a peach, an apple, an hourglass or a diamond, it matters a lot. It helps in selecting your blouse design beforehand! If you feel like your back isn't too toned, get a peek-a-boo design and not a backless. Scoop necks look nice on apple body shape, halters look nice on pear shapes and oval or rectangle necklines look pretty on petite sizes.
Blouse Designs
I repeat in this section that not all necklines suit everyone. The wrong one can make you look plump and the right one can make you look put together! There is so much in the market, so many blouse designs to choose from. If you have a short neck, ditch high necks because those look best on tall women. The safe cut is the round and square neckline which looks nice on everyone. Along with that elbow-length sleeves can look elegant and sophisticated which again goes for everyone. You should be comfortable in what you wear.
Don't miss: Summer Saree Blouse Style Necklines Your Ethnic Wardrobe Must Have
Some Specifications Are Essential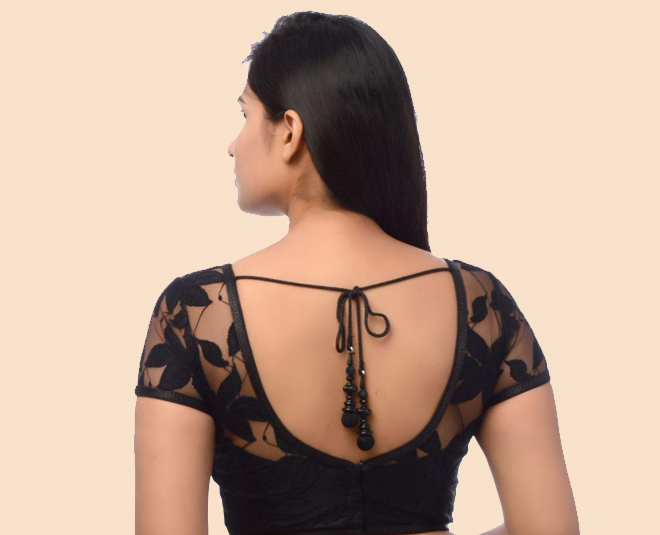 These days tailors have started using doris on every blouse but you can opt-out of that. They make you feel that it is essential however they are st times mere short cuts for them. Be specific as to you want it padded or not and if you do then tell them the exact cup size. Keep in mind that you ask your tailor to add hookup buttons inside your blouse at the shoulders, to hold your bra strap.
For more on saree blouses, necklines, stay tuned to HerZindagi.