Our country is a diverse mosaic of the different beautiful cultures that are relevant from ancient times in our country. Our country is a reflection of all those beautiful stories and legends and to cherish all that we have tourism festival. Tourism festivals are usually held annually that intend to revive the old legacy and charm and also be able to attract a fair number of tourists to different places. Let us take a look at different tourism festivals that are organised in India in February. Read on to find out more.
Desert Festival Jaisalmer
The desert festival is a tourism festival organised by the Government of Rajasthan every year in February or the Hindu month of Magh. The festival is held amidst the sand dunes of the Thar Desert, 42 km away from Jaisalmer. The festival showcases an exuberant blend of colours and cultures of Rajasthan. From great food to amazing activities like the Gair Dance, mustache competition, Camel race, turban tying competition, polo matches, desert safari, etc. This year the festival will be held between 7th February to 9th February and you can go ahead and grab a lot of stuff from here including exquisite handicrafts and other Rajasthani souvenirs.
Goa Carnival
The Goa carnival is another very remarkable festival celebrated in Goa every year to reprise the tourist attraction of the state. The festival is held in Panaji, Vasco, Mapusa, Margao, etc. Each of these cities holds a grand parade on different nights with people dressed up in colourful costumes and the streets decorated with uncountable lights. The parades involve a lot of dancing, marching, and singing of local Goan musical tunes. It is a grand celebration and one of the optimal times to arrive here is in February. King Momo started the Great Goa Carnival which is observed before the Lent season when people fast for a period of 40 days.
Losar Festival, Sikkim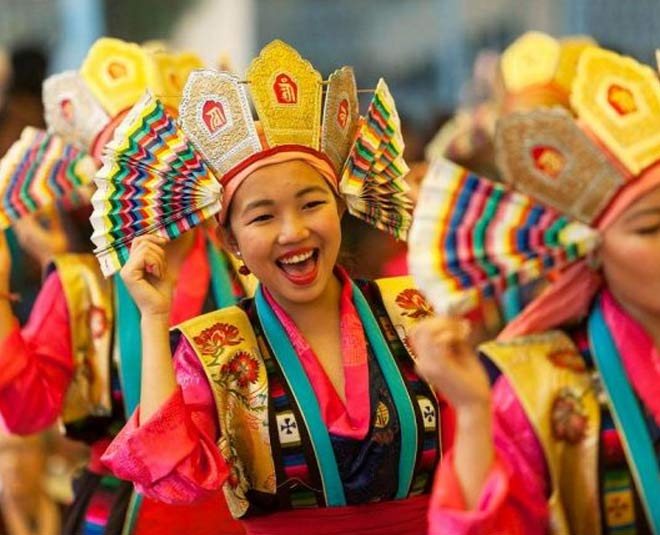 Laced with religious performances of the people, Losar festival is celebrated majorly to mark the beginning of the Tibetan New Year. This year the festival will be observed between 12th to 14th February. And a grand procession is seen across the whole of Sikkim to celebrate this festival. It is one of the most remarkable festivals that sees the traditional performances including folk singing and dancing and numerous tourist from around the attend this festival with full cheer and laughter.
Don't miss: Check Out Some Of Most Pristine Lesser Known Beaches In India
Taj Mahotsav
Taj Mahotsav is an annual celebration of the legacy of the Taj Mahal in Agra. The festival longs for 10 days from the 18th to the 27th of February and is organised at the eastern gate of the Taj. From recalling the old Mughal era, the Taj Mahotsav is all about fun activities, performances, cuisines, and other exciting things such as a handicraft.
The festival was started in 1992 and since then it has been going on and on, year over year. A lot of tourists visit this city around this time and If you are planning on visiting someplace in February then let it be Agra to check out the Taj Mahotsav.
Don't miss: Experience Love In The Air By Visiting These Places During Valentine's Week
If you liked reading this article then stay tuned to Her Zindagi for more such pieces.