COVID-19 has changed the way the world had been operating but we cannot lose heart. In some time when all will be okay, those confined in the premises of their homes and frustrated will get a chance to step out. One of those trips you must make is to Leh - Ladakh. When you saw the film "3 Idiots" did the waters and the landscape in some scenes beckon you? It was no foreign land but our own country's location. We can take a road trip there for sure but if you want to fly down the existing airport is getting a makeover! Yes, that is the latest news coming from the statutory body working under the Ministry of Civil Aviation, Airports Authority of India (AAI). It will be a world-class airport with some jaw-dropping up-gradation.
Pre-COVID-19, tourists had realised the importance of travelling. To de-stress we would plan a week-long trip at least to someplace and unwind. Leh too was getting a lot of traffic according to the authorities. Hence, utilising the time of low tourism, the Kushok Bakula Rimpochee Airport, is constructing a new terminal building.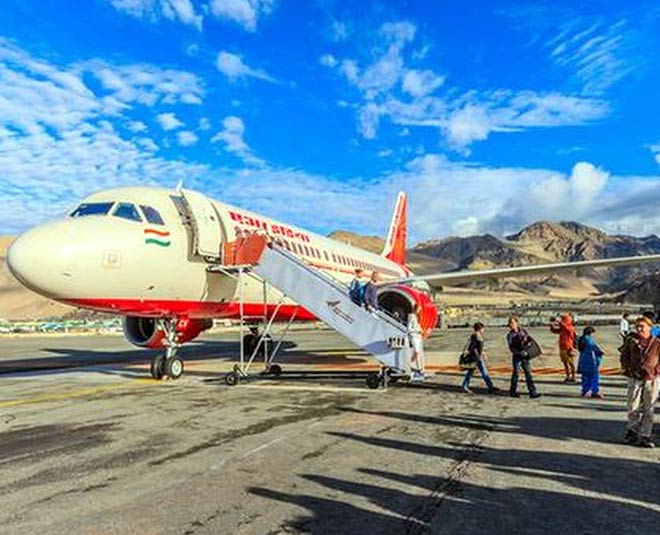 In case you don't know, our country's Delhi and Mumbai airports had featured at Airport Service Quality Awards 2017's list of World's Best Airports. The picturesque airport nestled between mountains will get a massive expansion of around 3340 square meters area. At the moment, the Leh airport is the 23rd highest commercial airport in the world. It is located at 3256 meters above sea level.
The expansion cost shall be a whopping Rs 480 crores and is expected to be complete by December 2022.
Don't Miss: Unexplored Heavenly Places In India That Should Be Visited
The amazing facelift of the airport will now become more passenger-friendly. Once you land there, your baggage will come via an inline baggage handling system, and checking in will get easier with 18 counters! It is also rumoured that there will be a 4-star green rating for Integrated Habitat Assessment.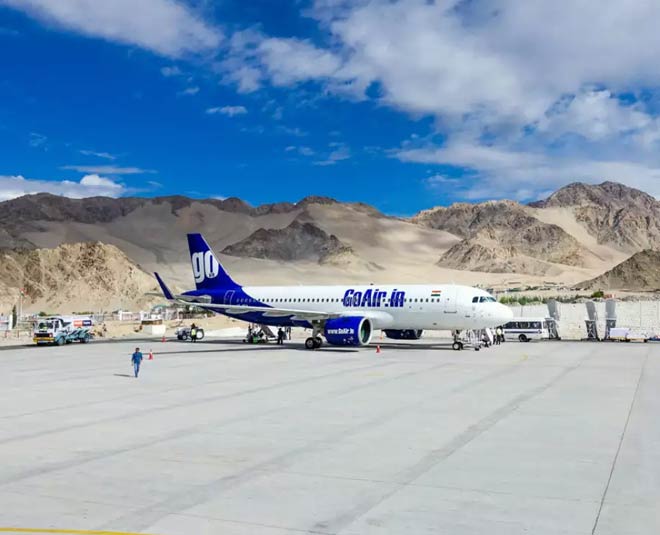 It does not end there. The soon-to-be magnificent airport will have the capacity to handle five to six flights at a time which means 20 lakh passengers in one go. At present, the Leh airport handles around nine lakh passengers. Also, the terminal will have three aerobridges that can cater to around 200-250 cars.
Once you land there, you must visit these places but one of them that should be added to your list is the Leh Palace.
Leh Palace
View this post on Instagram
This was a former royal palace which overseas entire Leh and Ladakh amid the Himalayas. It dates back to circa 1600 when it was made by Sengge Namgyal.
It was due to the Dogras, when their forces took control of Ladakh in the mid-19th century, that the palace had to be abandoned by the royal family. They had to move to Stok Palace.
The palace is 9 stories high of which, the upper floors had the royals staying there and the lower floors had stables and storerooms. Although now it is in a deteriorated condition, you must check out the interior decorations. The museum of the palace although is where you have to spare some time as it boasts a rich collection of ornaments, jewellery, ceremonial dresses and crowns. Art lovers rejoice as you will also get to witness Tibetan thangka or paintings, which are more than 450 years old.
So use this time to plan some trips, make a travel Dairy and take reference from our Travel stories on HerZindagi as we will keep giving new ideas on what all must be explored before you die of old age.
Stay tuned to HerZindagi for more.