The city of Jodhpur transports us back in time and offers a refreshing reflection of Rajasthan's regal history. Jodhpur, the second-largest city in Rajasthan, is a tourist favourite because it provides a taste of the state's rich cultural heritage and the Marwar emperors' legacy. This city, which was established in 1459 AD by Rao Jodha of the Rathore clan, is full of fascinating forts, palaces, lakes, and other architectural marvels. You wouldn't want to miss Jodhpur's blue houses, which are a hallmark of the city that create a magnificent scene in the background of the Thar Desert. Here are some places that you must visit on your trip to Jodhpur.
1. Mehrangarh Fort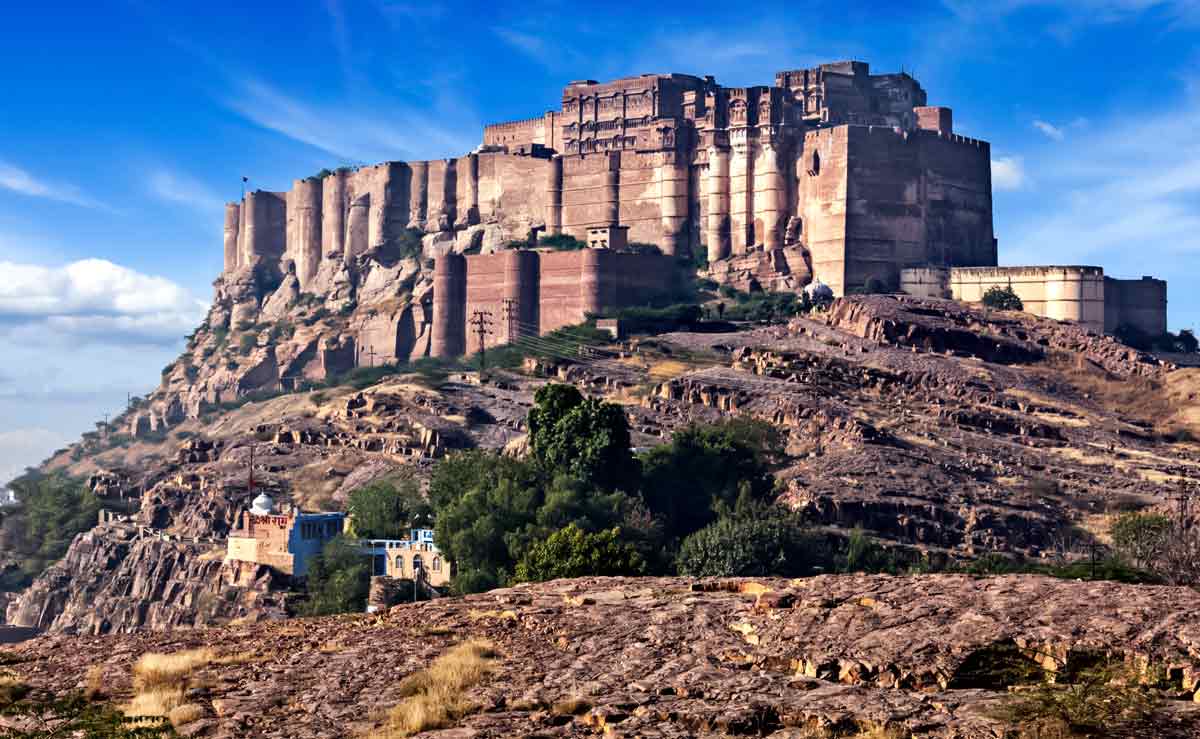 The Mehrangarh Fort is perpendicular and impregnable, rising atop a hill 125m above Jodhpur's skyline. One of India's most well-known historical forts, it is rich with stories and history. The second gate of Mehrangarh Fort still shows evidence of cannonball attacks by the Jaipuri army. The Moti Mahal, Phool Mahal, and Sheesh Mahal windows and walls of the fort are famous for their magnificent latticed windows, carved panels, and elaborate decorations
2. Umaid Bhawan Palace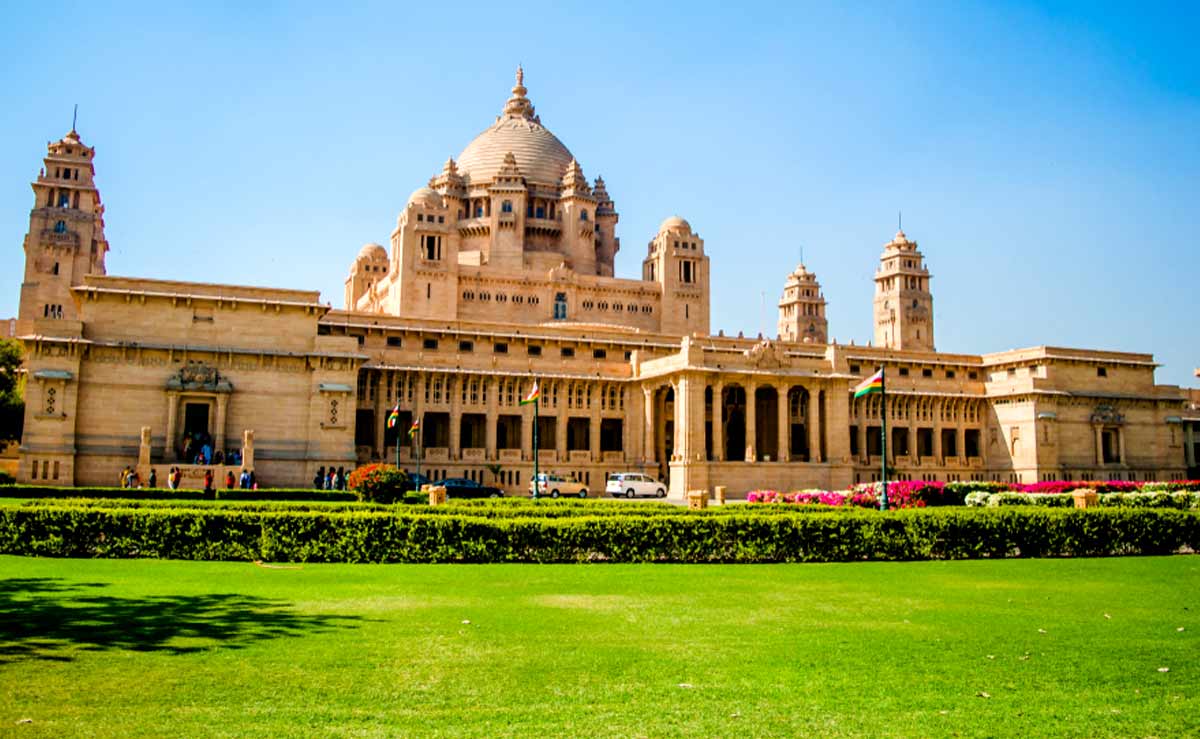 Maharaja Umaid Singh constructed Umaid Bhawan Palace in 1929 to address a famine that had hit the region at the time. Due to the fact that Chittar hill's stones were used in its construction, it was also known as the Chittar Palace. The palace took 16 years to build and was designed by renowned British architect HV Lanchester. The palace's architecture is regarded as a synthesis of Indo-Saracenic, Classical Revival, and Western Art Deco styles and was constructed using sandstone and marble. It is acknowledged as one of the finest and biggest private homes in the entire world.
3. Sheesh Mahal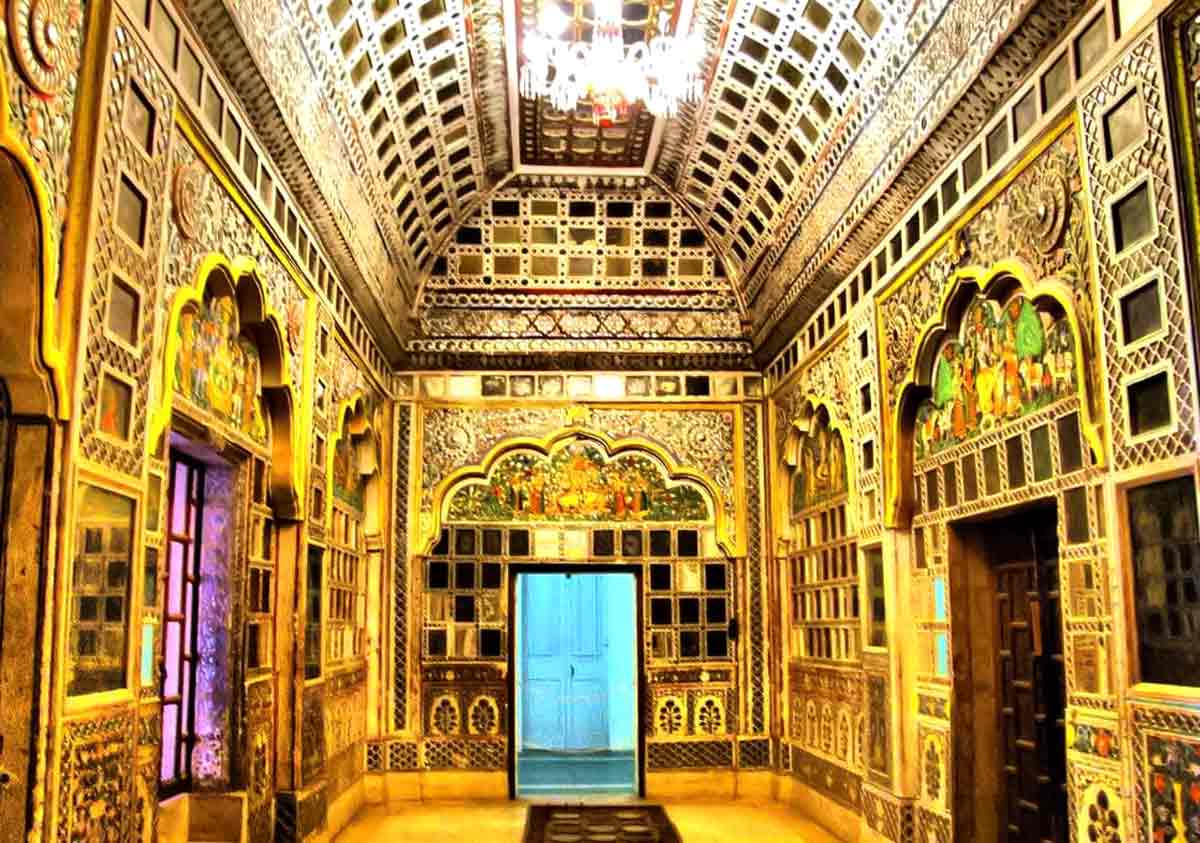 The stunning Sheesh Mahal, also known as the Glass Palace of Jodhpur, is located within the grounds of Mehrangarh Fort. This amazing structure is embellished with mirror walls that extend from the ceiling to the floors. The mirror work of vividly painted religious statues cast in plaster is placed over it.
Don't miss: Planning For Nail Extensions? Know The Difference Between Acrylic And Gel Nail Extensions
4. Ghanta Ghar
The Sadar Bazaar in Jodhpur is home to Ghanta Ghar, popularly referred to as the clock tower of Rajasthan. It was built by Jodhpur's Shri Sardar Singh Ji. Tourists crowd the streets of the Sadar Market to buy Rajasthani textiles, clay figurines, tiny camels and elephants, marble inlay work, and traditional silver jewellery. Another must-visit place for shopping enthusiasts.
Don't miss: 5 Must Watch Korean Dramas of Park Seo-joon
5. Bishnoi Village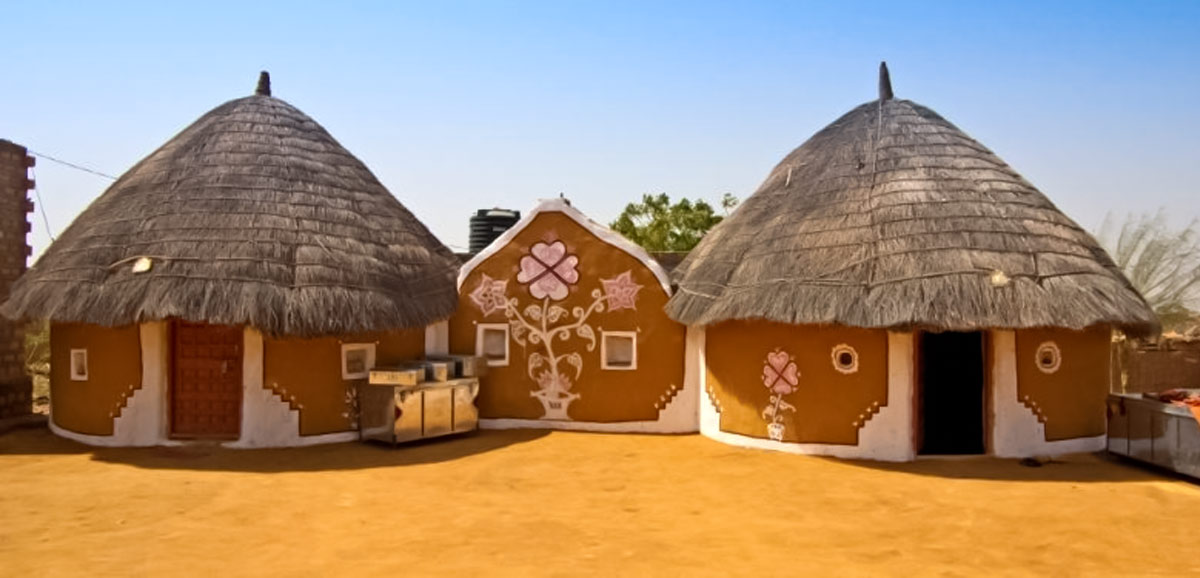 It is a tiny village close to the Rajasthani city of Jodhpur that is famous for its cultural events. It's a well-known tourist destination where visitors can enjoy activities like camel trekking, desert excursions, cane spotting, village walks, and much more. The main attraction of this magnificent location is art and handicraft, along with other artistic pursuits. Several of the main factors that draw many tourists to this location include the excellent safari trips and other private tours. You can live in luxurious accommodations and have some once-in-a-lifetime experiences while surrounded by the setting of a normal village lifestyle.
For more such stories, stay tuned to HerZindagi.
Did you like this article ?