Black Armpits: Causes And How To Lighten With Easy Remedies
Dark underarms stopping you from flaunting your sleeve-less dress and toned arms? Know the causes and prevention techniques.
Dark underarms is a problem that women are facing everywhere. The causes of dark underarms could be several, but they are certainly embarrassing to most women. Even after attempting a variety of home remedies for underarm skin, few of us achieve the desired outcomes.
Many women wonder why their underarms or armpits turn black and if this is a sign of something more serious. This thought often scares many women. We spoke with Dr. Swati Mutha, MBBS, DDV, Clinical and Aesthetic Dermatologist at assure clinic, Mumbai to learn more about this frequently asked subject, as well as preventative and treatment options. Take a look at all we learned about black armpits:
Why Do Armpits Get Dark?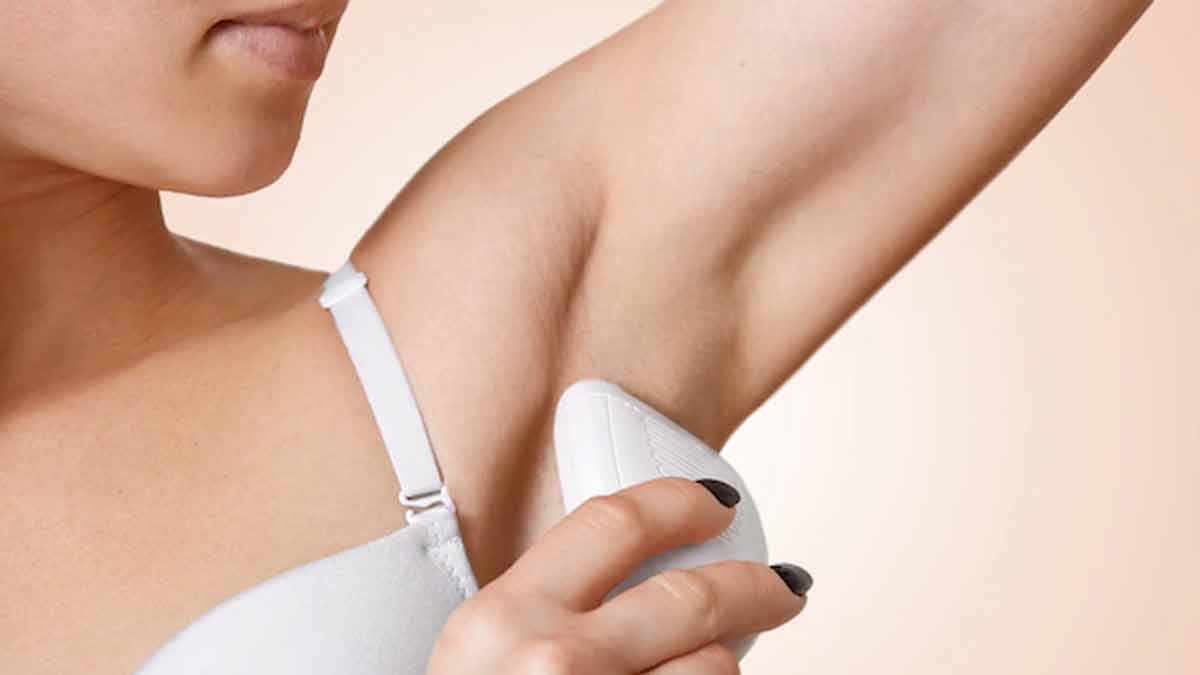 Your underarms or armpits can turn dark due to various reasons, including:
Genetic reasons
Dark underarms can sometimes run in families. If you have a parent, sibling, or other close relative who has the condition, you can get the problem.
B12 Deficiency
Underarm darkening can also be caused by a vitamin B12 deficiency. Vitamin B12 is rich in foods such as chicken, fish, milk, cheese, and eggs, which can help meet the demand.
Shaving
Shaving can cause repeated friction that can cause darkening of underarms.
Use Of Alcohol Based Roll On & Perfume
Deodorants and roll ons that have alcohol and other harmful ingredients can make your underarm skin darker.
Hormonal Issues
Hormonal issues such as insulin resistance, PCOD and Obesity can also cause underarm skin darkening.
Is Black Underarms Normal?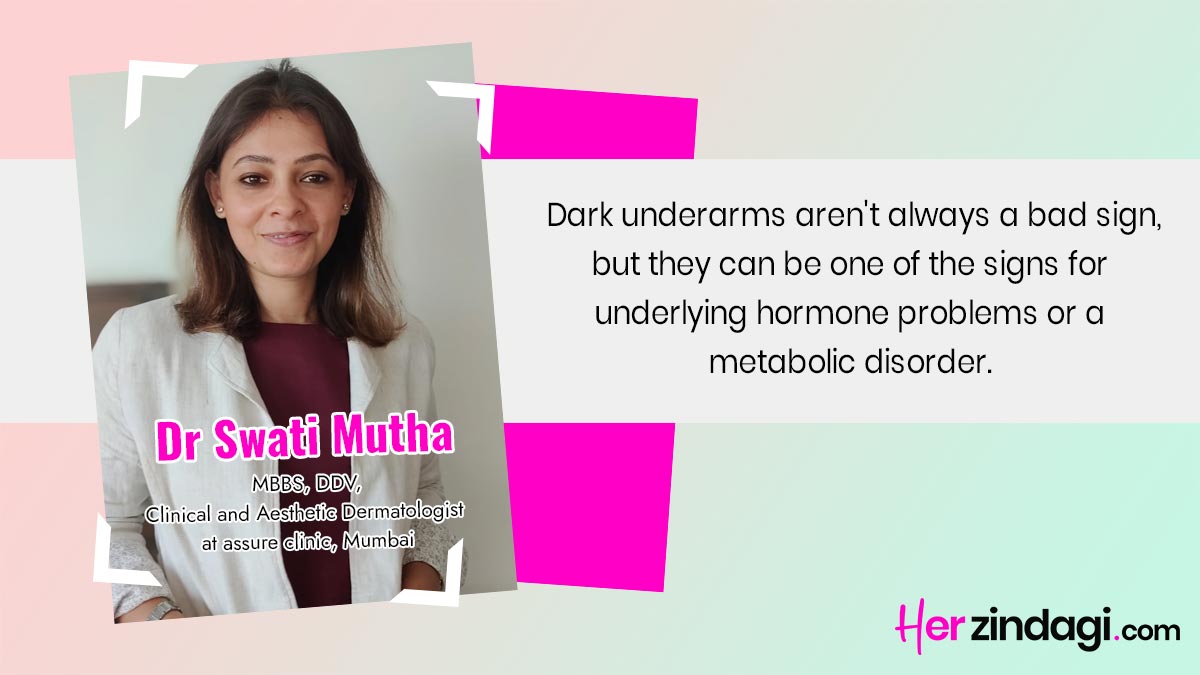 Black underarms aren't always a bad sign, but they can be one of the signs for underlying hormone problems or a metabolic disorder. However, it can also be caused due to application of some products and use of products that causes friction.
Don't miss: Why You're Lucky If You Have A Dark Complexion?
How To Protect Underarms From Getting Dark?
If you want to prevent your underarms from getting dark, first of all avoid all the causes. Other thingd that you should keep in mind are:
Avoid excess sugar in your diet.
Reduce weight.
Avoid repeated shaving. Shaving can cause friction which can lead to dark armpits.
Do not put perfumes, deodorants and roll-ons on underarms on a daily basis. You can use alcohol-free roll-on deodorants once in a while. You can spray deodorants and perfumes on the body but avoid underarms areas.
How Do You Get Rid Of Dark Underarms?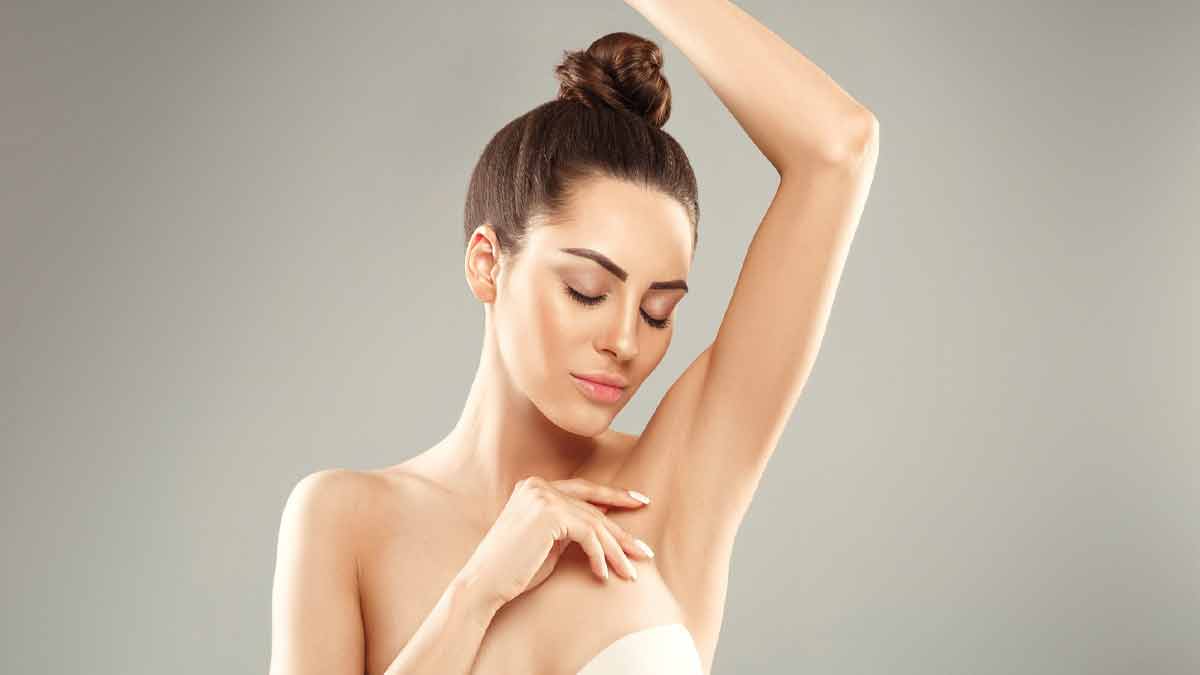 To get rid of dark underarms:
Find Cause
Firstly, you must determine the root of the problem. Knowing what's causing your dark underarms can help you stop doing it, making it easier to treat.
Apply Creams
Apply creams with mild retinol, gluconil, arbutin, kojic acid. These creams work well in turning dark underarms light.
Chemical Peels
You can get peels done at a clinic. A little stronger peel on or TCA based peel can help lighten dark armpits. You must seek advice from your doctor regarding this.
Dark underarms can be caused due to various reasons, but they are nothing to be embarrassed of. However, if you want to wear your cute tank tops and sleeveless dresses without worrying about darker armpits than the rest of your body, then the above information will come in handy.
Don't miss: Embarrassed About Arm Fat In Sleeveless Outfit? These 10 Tips Will Come To Your Rescue
I hope you found this story helpful. Share your questions or thoughts with us by commenting on our Facebook page.
For more such stories, stay tuned to HerZindagi!