What Is Hair Botox? Here's A Step-By-Step Guide!
Just like any other botox treatment, the hair botox is all in to give you fuller-looking hair!
Botox has been considered a high-end beauty procedure that has claimed an elite status for itself in the beauty world today, with major celebrities and influencers openly talking about it over their social media platforms. A Botox procedure is generally done to avoid the appearance of fine lines, wrinkles, and loose skin.
It's not only for these issues, but also to accentuate your features like bigger lips, the apple of your cheeks, and an eyebrow raise. With many advantages to a botox procedure, a hair botox is not an injectable treatment and is very different from the ordinary botox treatment.
What Is Hair Botox?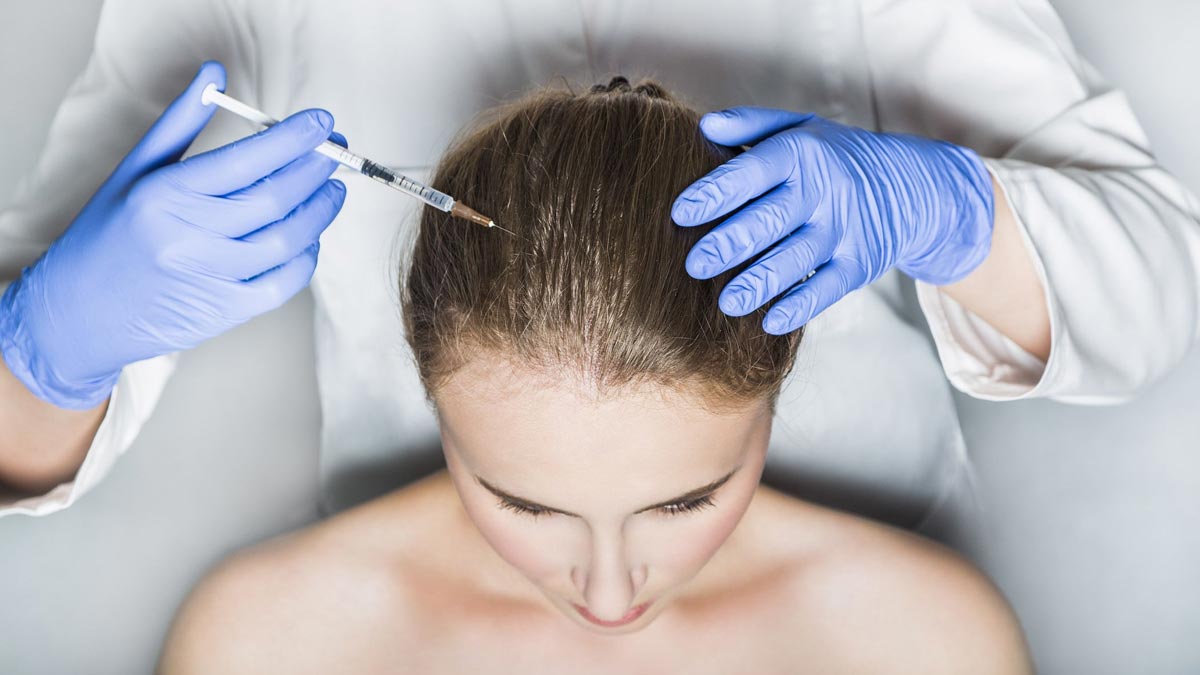 The treatment only tends to loan the word 'botox' but is nothing like an ordinary botox treatment. Unlike Keratin and other hair treatment, hair botox tends to flourish your hair with deep conditioning. The process involves coating your hair with products that contain fewer chemicals while helping to control the frizz and dullness of your damaged hair.
While the process may result in straighter hair, it wouldn't be as straight as what the other straightening hair treatments offer you. It surely helps repair your hair with deep conditioning, giving a fuller and healthier look.
Benefits Of Hair Botox
Making your hair look fuller and healthier is not the only takeback from this treatment. Here's a list of things you should expect from your Botox treatment-
Post-treatment, you are going to notice less frizziness in your hair, as the deep conditioning aims to do the same.
The treatment is also going to eliminate your split-end growth.
The damage caused by using chemicals on your hair can also be reversed by giving this treatment a go.
Adding intense volume, the treatment tends to add luster to your hair, making your hair look healthier and more beautiful.
The straightening effect is a plus.
Who Should Ideally Get A Hair Botox?
Like any other hair treatment, there is an ideal client in mind. Not everybody should go for a treatment they see online or somebody else getting done. Like a Keratin treatment is recommended for people with curly hair, hair botox is also recommended for a certain audience.
You should go for a hair botox if you face these issues-
Split Ends
Fine Hair
Lacking Volume Or Lustre
Damaged Hair
Frizzy Hair
Step-By-Step Hair Botox Treatment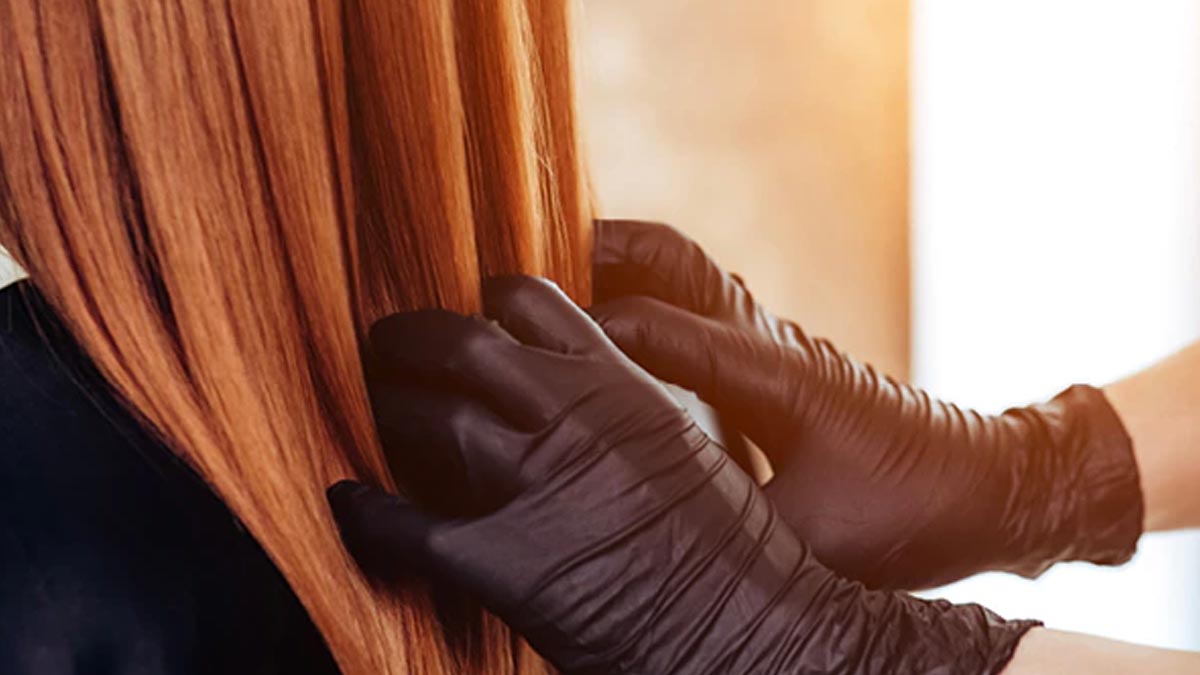 Before going to a salon to get your treatment done, it is vital for you to know what is actually going down. Here's a step-by-step procedure guide for you-
STEP 1- Your hair first will be needed to be given a thorough wash to get rid of the dirt and excess chemicals. There could be oil that might've penetrated your hair. While conditioning may be followed post a normal hair wash, for this procedure, it's a no-no!
STEP 2- Your hair will then be dried in sections and the botox treatment will be applied thoroughly through your hair, from the roots to the tips. The treatment is then left on for about 45 minutes, after which a gentle and sulfate-free hair cleanser is used to wash the botox off.
STEP 3- Your hair will be dried first, then heat- straightened to help seal in the treatment in the fibers of your hair. Some salons might dry and straighten your hair without washing it out to facilitate a more intense action.
What Chemicals Are Used In A Hair Botox Treatment?
The procedure of a hair botox treatment tends to use a mixture of the following chemicals in a quantity that is adjusted by your professional or hairstylist as per your hair requirements-
Caviar Oil
BONT-L Peptide
Vitamin B-5
E vitamins
Collagen complex (The chemical that gives the treatment the name of being a "Botox" procedure)
How Effective Is The Hair Botox Treatment?
This treatment has been a popularly demanded procedure that has been taking over the beauty world by the wind. Not everybody loves to go to a salon to get their hair treated, many people claim to know a procedure that happens to be the 'real deal' for them, with them doing it at home.
To get the best possible result, it is ideal for you to visit a salon ad get your hair treated by a trusted professional. Hairstylists are known to purchase products from a verified source, knowing it wouldn't damage your hair as much as a duplicate or wrong product would.
Read More-Keratin Vs Hair Spa, Which Hair Treatment Should You Choose?
Is Hair Botox Safe?
The products used in the hair botox treatment are considered to be a much safer option as compared to other hair treatments. Though the treatment is termed to be healthier, the chemical used has been known to cause skin irritation and/or allergies if comes in contact with your skin.
How Long Is The Botox Going To Last?
Normally botox treated hair would last for about 4 months with the perfect aftercare, it is possible for the treatment to lose its touch if you leave the treated hair as it is.
Every hair needs care and more so for the treated hair. To make your treatment last longer, stay true to your hair regime.
Hair Botox Vs Keratin
Keratin treatment and a hair botox treatment may have many similarities while they also have significant differences to look into. A Keratin treatment tends to use chemical treatments that often contain formaldehyde.
The formaldehyde is used to "lock" your hair strands into a straight position to help keep them smooth. Although the formaldehyde used in these treatments has previously caused some concerns because the chemical formaldehyde is a carcinogen, it does produce long-lasting results.
While a hair botox may cost somewhere between INR 11000 - 23000, a keratin treatment is much cheaper. A Keratin treatment may cost INR 4000 - 8000 but have a lot more involvement of chemicals as compared to a hair botox treatment.
Aftercare Of Your Botoxed Hair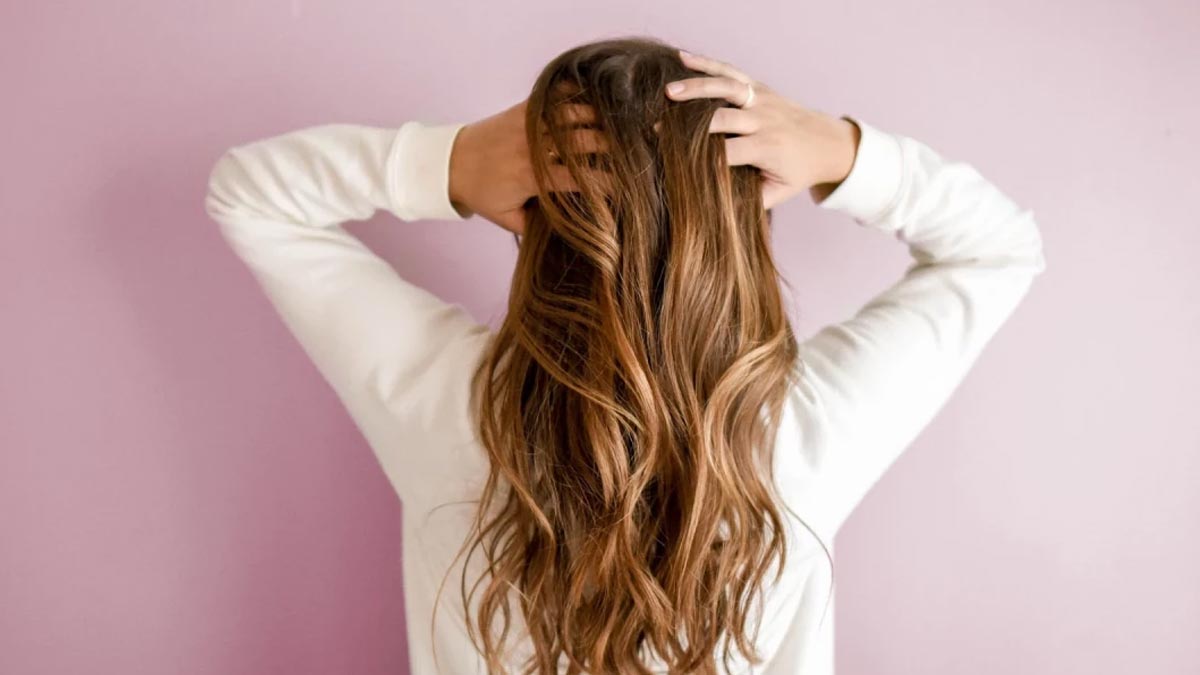 Even though this treatment concerns products containing fewer chemicals, the heat-straightened hair may cause damage. Here are some ways you can take care of your botoxed hair post-treatment-
Make sure you use a hair shampoo that is sulfate-free, silicone-free, and paraben-free. Always follow up with a conditioner to keep any kind of dryness away from your treated hair.
Hair masking must be followed once a week throughout to give your hair the deep conditioning it needs. Use a shampoo comb to evenly distribute the mask from root to tips.
Avoid using heat-involved hair treatments and styling on a daily basis. If you ever feel the need to, use a heat protectant spray before you introduce your treated hair to a heat styling tool.
Cover your hair with a silk scarf while stepping out of your house in the summer season. Put your hair in protective hairstyles while sleeping at night to reduce friction on the roots and strands.
Go for your required sessions of the hair botox treatment as required.
Side Effects Of Hair Botox
While every treatment promises to give away a good result to your hair, every procedure has its set of side effects that you need to deal with too!
A hair botox session may be a little pricey. A hair botox treatment may lie anywhere between the range of INR 11000 - 23000, depending on the salon type. While one session is never enough, you may have to go in on the treatment about 2 - 3 times. For one session being this expensive, 3 sessions are definitely an insane amount.
Like any other aftercare process, this treatment has a set of rules that you need to follow. If you chose not to, the treatment goes down the drain. The aftercare may be a little hectic and you may lose interest to repeat the same every week.
While there are promising results to this treatment, the results are not stagnant for everybody. For everybody, the result may be different and you may not get what you asked for.
Since the Botox hair treatment does not affect the texture of your hair, extremely curly hair types may not notice a lot of straightening action in their choice.
Other Options For Hair Botox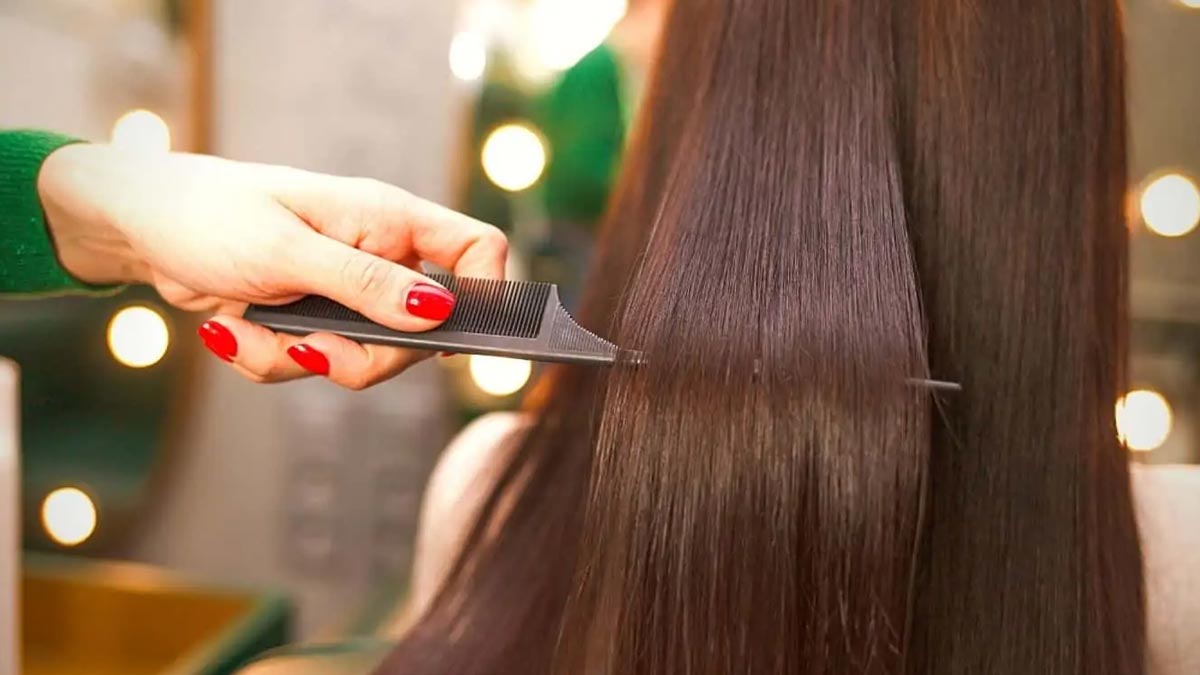 With many available treatments on the market, you can try other options to give deep conditioning to your hair.
Pre Shampoo Conditioning
Applying a conditioner before your hair wash will allow your hair to shine brighter than it is. The same ritual will bring elasticity to your hair.
This ritual will ensure locking in the moisture that is usually washed off by shampoos. It is ideal to apply the pre-shampoo conditioner from root to tip for 10-20 minutes and wash with shampoo afterward.
Charcoal Infused Shampoo
Use a charcoal-infused shampoo to wash hair, as it has activated charcoal that removes toxins from your hair by absorbing them. It also recharges your hair by detoxifying them and giving a new life to your dull and damaged hair.
Hair Masking
A hair mask is a mixture of oils, butter, fruits, flowers, or leaves, such as neem leaves, hibiscus, and banana. Hair masking is a deep conditioning process that nourishes your hair from the roots. It is ideal to use a hair mask once a week. You can either choose to go for hair masks available at the market or create a DIY at home.
Have something on your mind? Connect with us over our official Instagram and drop us a comment. Stay tuned to HerZindagi for more tips and tricks!