4 Ways To Get Rid Of Dull And Tired Morning Skin
Waking up to a fabulous skin is never easy but if you have a great night time skin care routine you surely can achieve it!
Most of us wake up with puffy faces, black circles, and skin so dull that it frightens the bejesus out of us! And, while icing your face may assist with puffiness, it will not help with dullness! But don't worry, we've found the right answer for you. We've compiled a list of five simple techniques and strategies to help you get rid of dull skin quickly. So, keep scrolling and you'll be glowing in no time!
So you had a hard night and woke up in a foul mood?! Guess what, your skin will show the world that you had a horrible night by seeming dull, weary, and puffy, which is why you need to treat the skin to look refreshed and feel wonderful. In truth, there are easy home remedies that you may use to revitalise dull skin and wake up a sleepy face in the morning.
Cold Water Face Wash
Washing your face is the first and foremost step toward skincare. Washing your face is extremely important if you wish to have glowing and flawless skin. Without this step practiced everyday, you cannot even dream to have the skin that you desire. It is imperative that you wash your face at night, if you wish to wake up to brighter looking glowy skin. You can only wake up to a healthy glowing skin if you have follwed your cleansing routine well the previous night.
Exfoliation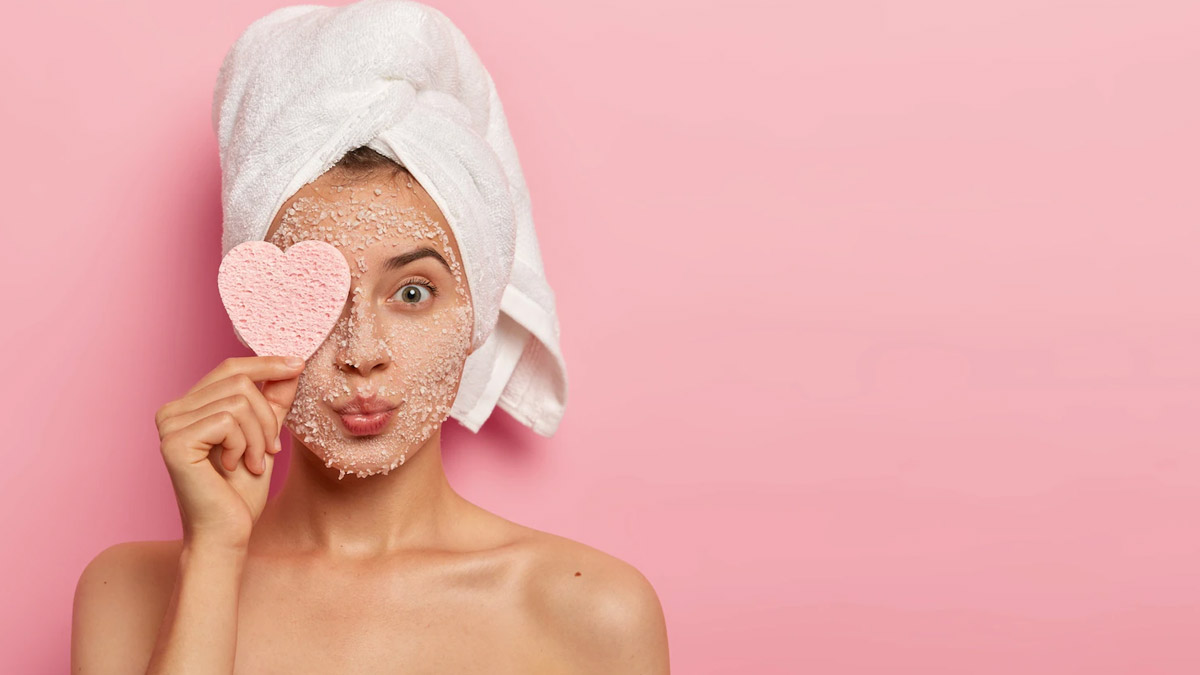 Exfoliation on a weekly basis is absolutely necessary. Make sure that you use cold water to exfoliate your skin really well. Exfoliation makes sure that your skin all the dead skin and dirt is removed from your skin. Your face will glow in no time if you happen to stick to this skin care routine. For oil skin, use a stong exfoliator whereas for dry skin opt for a super a mild scrub so it doesnt take away the natural moisture of your face.
Don't Miss:5 Products Every Woman Under 40 Should Start Using Right Away
Night Cream
Following your night ritual is extremely important if you wish to wake up to a good-skin-day. Applying a hydrating moisturiser will ensure that your face absorbs all the nourishment and by morning it is all supple and plump. A moisturising cream is a must if you wish to banish dull skin forever. Night cream should be an essential part of your skincare routine. If you don't apply your night cream every single day or skimp on it then your facial skin will bear the brunt of it.
Don't Miss: Get Rid Of Under-Eye Bags With These Tips That Really Work!
Drinking Enough Water
This cannot be emphasised enough times! Drinking water is one habit that you must inclucate in your daily routine especially if you want a glowing skin throughout the day. Drinking at least 8 glasses on water every day will really show on your skin. Keeping yourself hydrated internally will make you look glowing outwardly.
During the summer season, our skin tends to look all dry and lifeless especially because we are not staying hydrated. You will notice the difference as soon as you start having enough water, your skin will look rejuvenated and fresh. There are little changes that you need to do to your skin care routine and if you do them consistently you will definitely be able to see the results. You must definitely incorporate these skin care steps so as to achieve healthy glowing skin with much ease.
If you wish to share any interesting skin care with us, then do let us know by commenting on our Facebook and Instagram page.
Stay tuned to HerZindagi to read more such stories!