Wholesome khus khud seeds or poppy seeds are used in a slew of ways. They are also packed with a variety of nutrients, and can also make your skin clear and glowy while fighting various skin ailments. So if you have breakouts, inflammation, or are trying to deal with hair fall problems, just grab a handful of poppy seeds to make your beauty troubles go away.
Remove Blemishes And Pigmentation
Image Courtesy: www.farmhousefreshgoods.com
Make a khus khus scrub to cleanse your skin by mixing the seeds with dahi (curd). Rub this scrub slowly and softly on your skin after cleaning your face. Massage the skin in circular motions for 10 minutes and then wash off to reveal glowing, blemish-free complexion.
Deal With Dry Skin Problems
A khus khus face mask is all you need to get baby soft skin that will make everyone go googly-woogly woosh! Just grind the poppy seeds with some milk (add some honey for some extra moisturisation if you have super dry skin) and apply this smooth paste all over your face. Now sit down and relax for 10 minutes as khus khus and milk work their magic. Wash off and repeat the routine once a week to hydrate your skin.
Poppy To The Rescue For Eczema And Skin Inflammation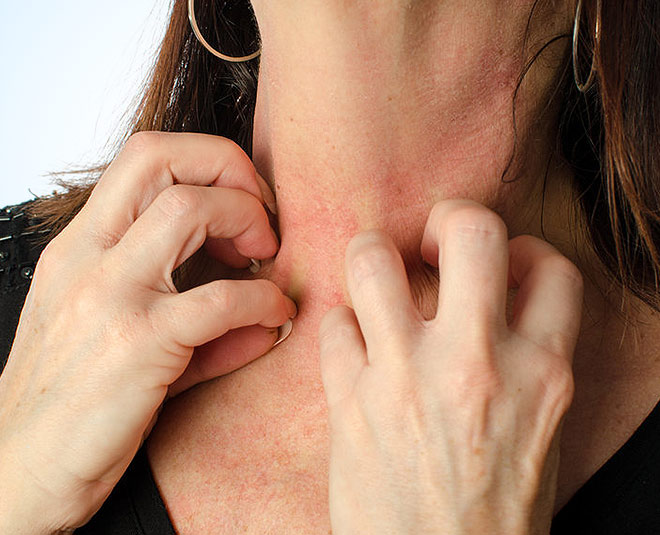 Image Courtesy: www.alandiayurveda.com
Containing linoleic acid, poppy seeds can help toughen up your skin and reduce inflammation. Just soak the khus khus seeds in milk or water. Then grind them with some lemon juice to form a smooth paste. Now apply this on the affected areas to reduce itchiness, inflammation and also the pain caused due to it (khus khus has alkaloids that reduce pain). Khus Khus seeds paste can also help with burns.
Don't Miss: These 5 Homemade Cleansers Are Perfect For Your Skin Type
Chase Away The Dandruff
The unsaturated fatty acids, calcium, magnesium, and zinc in khus khus seeds can make your hair look beautiful and healthy too. To treat stubborn dandruff which can wreak havoc on your precious mane, just pick up a handful of poppy seeds, mix them with hung curd and some white pepper. Apply this on your scalp and let it sit for an hour. Wash off and repeat to say bye-bye to dandruff.
Boost Growth Of Hair
The unsaturated fats in khus khus seeds boost collagen and elastin while stimulating blood flow – all things required for healthy hair growth. Just combine poppy seeds, fresh coconut milk, and onion pulp in a blender to make a paste and apply it on your scalp. Wash off with a mild shampoo and repeat this over a few weeks to see the difference.
Want to know about more natural remedies for skin or what to do if you have sweaty hands? Then keep reading Her Zindagi.