Who doesn't like some yummy and juicy strawberries? This fruit has several known benefits including fat loss, skin lightening, and many more. However, did you know that the oil extracted from the strawberry seed is extremely beneficial for your hair? Yes, that's right! Might sound a little out of the blue but this oil, easily available online does wonders for your hair! So, if you had any questions regarding the benefits of strawberry seed oil, and how to use the same, you have come to the right place!
Strawberry seed oil does your hair good in several ways. It is rich in vitamin E, Omega-3, essential fatty acid, and packed with anti-acids. It can help fight dandruff, reduce hair thinning, fight hair loss, and even make your hair smooth and frizz-less! Here are a few ways in which you can use strawberry seed oil on your hair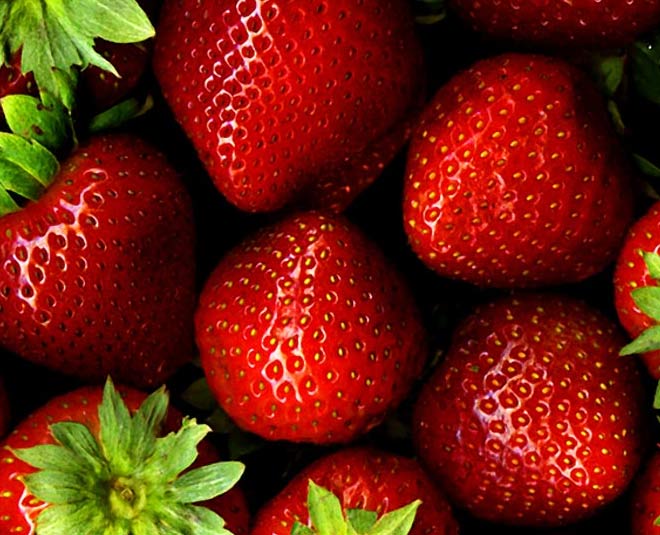 Image Credit: imgix.bustle
Treat Dandruff
Strawberry seed oil is excellent to prevent or even treat dandruff. This is because dandruff is more often than not caused by the low quality of the scalp. Strawberry seed oil is rich in essential fatty acids which gives it the essentials to heal the cells of your scalp skin. A pack that you can use is to mix a few drops of strawberry seed oil with 1 tsp of lemon juice in a bowl of curd. Apply this on your hair, leave it for an hour, and then shampoo, or just rinse your hair.
For Shiny Hair
Strawberry seed oil is very light in nature thus, you can apply it to your hair and leave it without the need to shampoo it off. This will make the hair look shiny and not sticky like other oils tend to make it look. In order to get silky smooth hair, use 1 tsp of strawberry seed oil and add it to a bowl. In that add one egg, I tbsp mayonnaise. This mixture will be no less than a conditioner on your hair.
Read About Benefits Of Onion For Hair-Prevent Hair Thinning, Hair Fall By Using This Homemade Onion Oil
To Fight Damaged Hair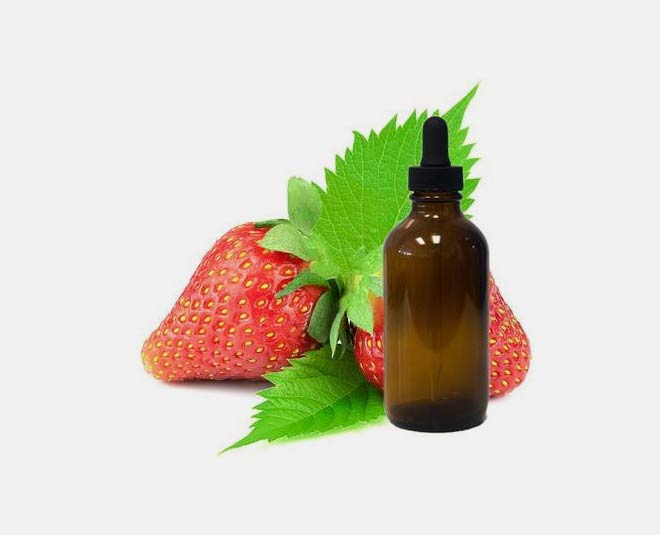 Image Credit: i.etsystatic
The presence of all the vitamins and minerals in the oil makes it capable of fighting damaged hair. Your hair can either be damaged due to the damaged scalp or because it isn't getting the necessary vitamins and minerals. The oil is rich with all the essentials that you need for your hair and a healthy scalp. You can massage your hair with strawberry seed oil twice a week for the best results. You don't have to use too much oil, a little quantity works just fine!
Rough Hair
We all have been facing the issue of rough hair due to a lot of factors. This can be due to pollution, stress, and whatnot. A brilliant way to transform the rough hair into healthy and strong hair is by making a hair mask with strawberry seed oil. Take a bowl, add 3 tbsp of aloe vera gel, and 5 tsp. of strawberry seed oil. Mix it well till they combine and then apply from the scalp along the length of your hair and let the pack rest for an hour. Rinse it off and dry your hair.
Read How You Can Fight Oily Hair- Have Oily Hair In Summer? Try These 10 Effective Home Remedies
Do try these ways to fight damaged hair with strawberry seed oil. Stay tuned to Her Zindagi for more such content!